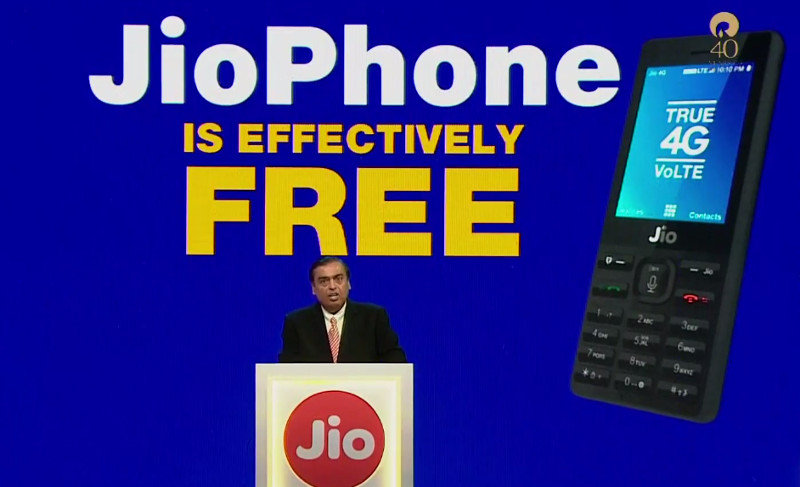 Mukesh Ambani, Chairman and Managing Director of the Reliance Industries at the company's 40th AGM today announced that Reliance Jio has crossed 125 million customers in 10 months of launch, adding 7 customers every second on average and has more than 100 million paying Jio Prime customers.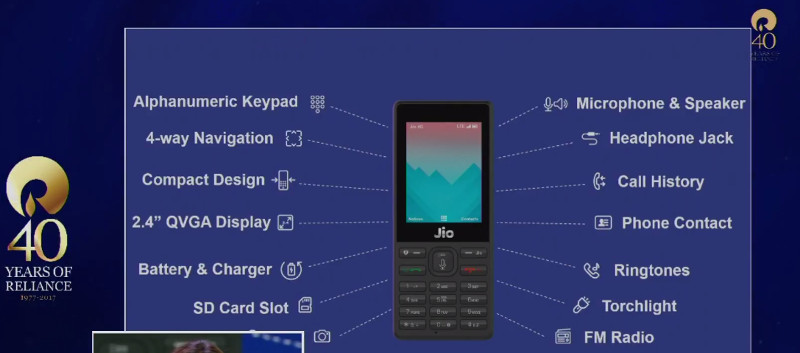 He also introduced JioPhone, the company's first VoLTE feature phone that is 'Made in India'. The phone has a 2.4-inch QVGA screen, Alphanumeric keypad, 4-way Navigation key, microSD slot, rear camera, torch light, FM Radio, comes with 22 major Indian languages and has voice commands call someone, reject a call, browse internet, open apps  and more.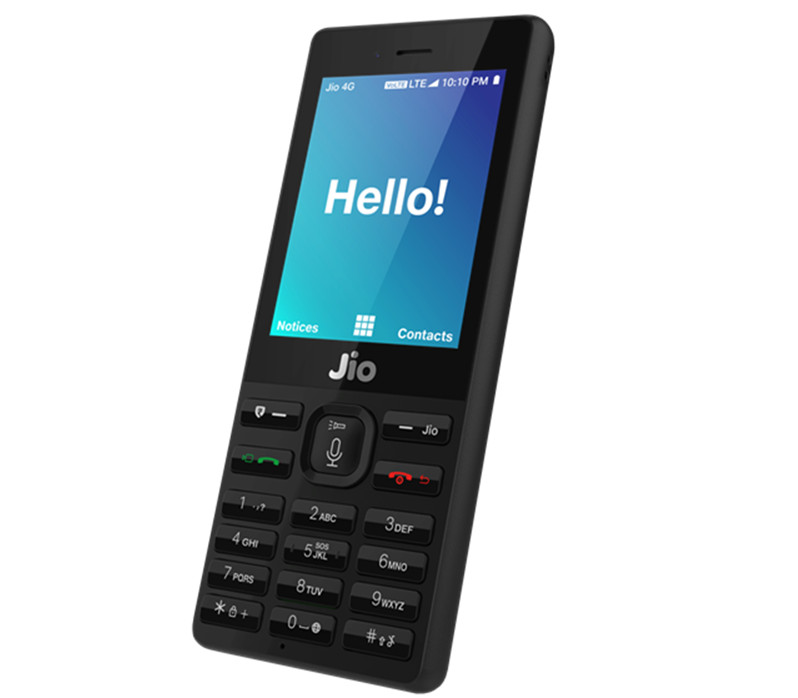 It comes pre-loaded with Jio Music, Jio Cinema and Jio TV. You can long press '5' in the keypad to call emergency number so your location including GPS data goes to your emergency contact. It also has NFC support, and tap-and-pay payments through UPI, credit and debit cards will be enabled through software update. Hope we will know the complete specs such as WiFi hotspot and other details soon.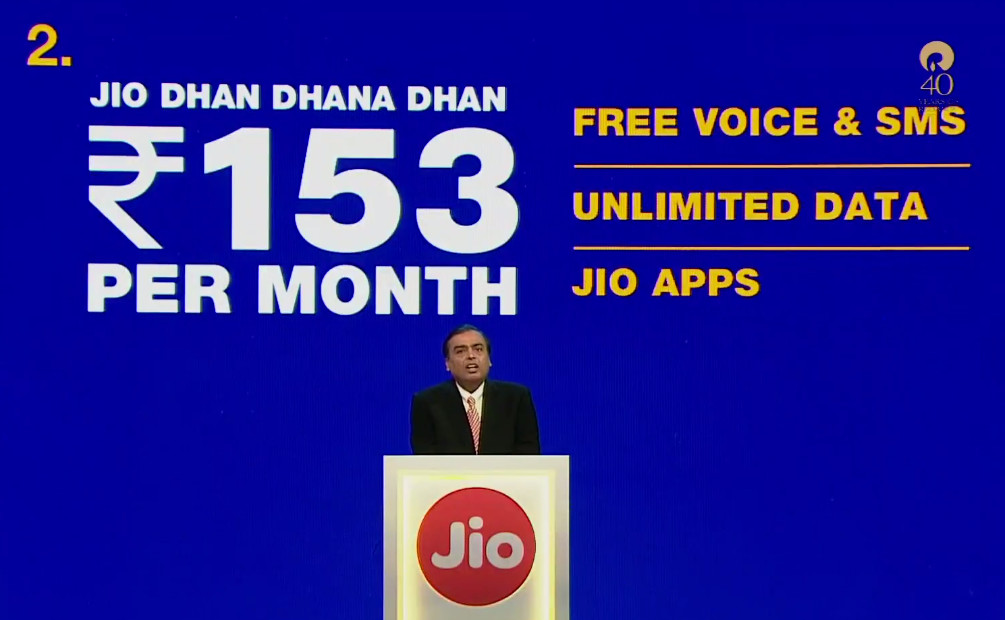 JioPhone also comes with separate Dhan Dhana Dhan Rs. 153 per month plan that offers unlimited voice and data.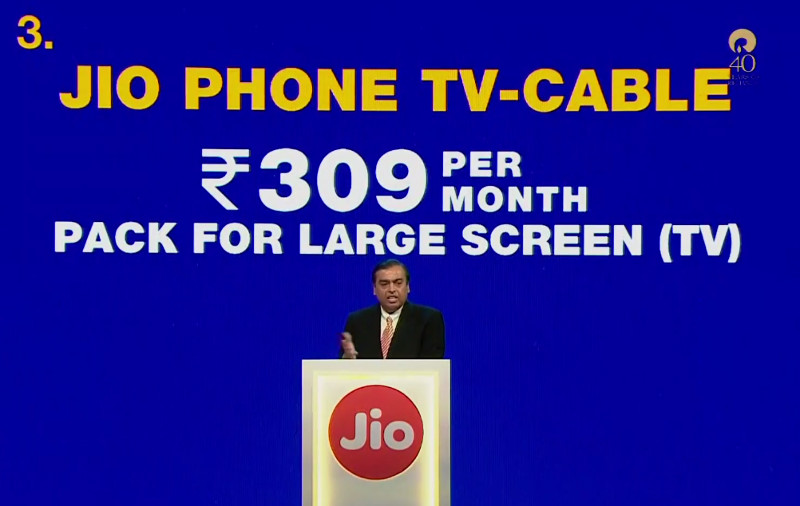 There is a new JioPhone TV pack for Rs. 309 that lets you watch Jio TV on any TV, including non-smart TVs, using JioPhone TV cable
that connects JioPhone with any TV, says Jio. Along with this accessory, users can opt for the existing Jio Dhan Dhan Dhan 309 pack that would allow users to watch almost 3-4 hours of videos daily, of their choice, on a large screen.
There are Rs. 54, a week and Rs. 24 two-day sachet packs for those who can't go for monthly packs.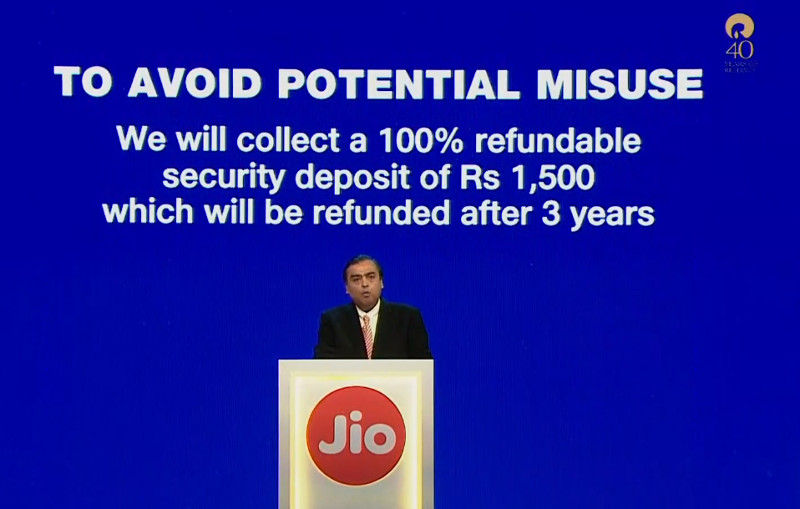 The JioPhone is effectively free, but to avoid misuse, the company is collecting Rs. 1500 as a security deposit, which will be refunded after 3 years. A JioPhone user can use the JioPhone for 36 months, and can get a full refund of the security deposit of  Rs. 1,500 by returning the used JioPhone.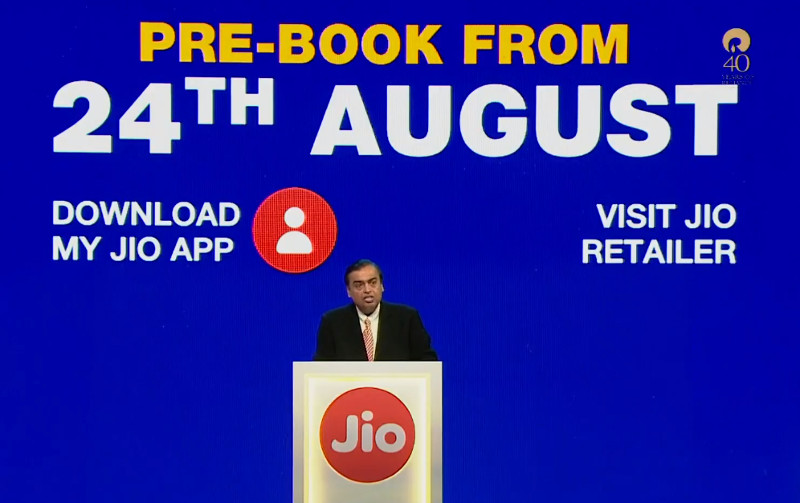 The JioPhone user beta testing will begin from August 15th and pre-booking for everyone through My Jio app and Jio retailers will be available from August 24th with shipping starting in September in first-come-first serve basis. Jio expects to roll out 5 million JioPhones a week and all the Jio phones will be 'Made in India' from Q4 2017.