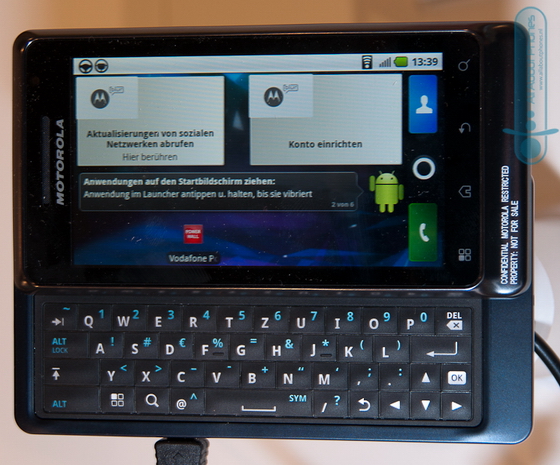 Last month, Motorola launched the Motorola Droid 2 in USA via Verizon, which is a successor to the Motorola Droid. After the launch of the Droid 2, Motorola fans in UK start waiting for the Motorola Milestone 2 (GSM version of Droid 2) to hit UK and it's finally here, and the first mobile carrier in UK to pick up the Milestone 2 is Vodafone UK. Vodafone UK showcased the phone during the IFA event in Berlin.
The only difference between the Droid 2 and Milestone 2 is that the Milestone 2 is running Android 2.2 with MotoBlur, where MotoBlur is absent on Droid 2. Other features are same like a QWERTY keyboard, 3.7 inch FQVGA (480 x 854) touchscreen display, 3G, GPS, Wi-Fi, 5MP autofocus camera, HD video capture and playback, 1GHz processor, and 8GB of on-board memory.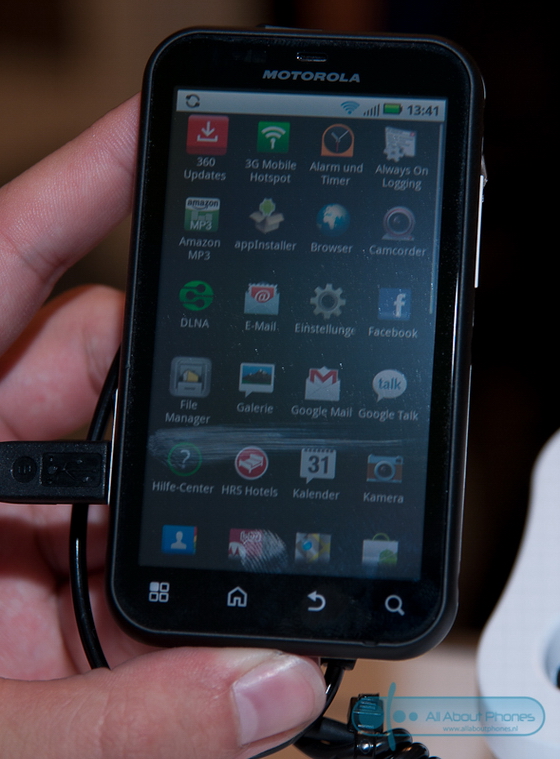 Vodafone UK also showcased a new Motorola device known as Motorola Defy. Defy comes with MotoBlur, and it's water and dust resistant. The phone features an Android 2.1, a 3.7 inch FWVGA Gorilla Glass display, 3G, Wi-Fi, GPS, 5MP autofocus camera, and 2GB of internal memory.
via Unwired View