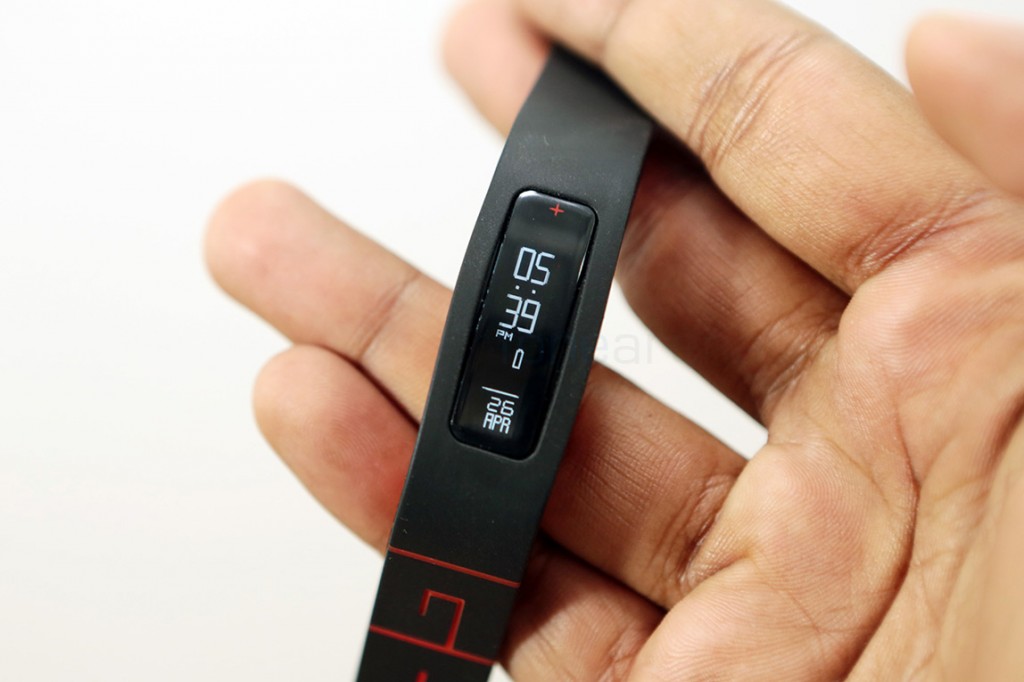 Total shipments wearables in India hit 612K units, of which includes smart wearables, that can run third-party apps, and basic wearables which cannot run third-party apps, according to the latest IDC Worldwide Quarterly Wearable Tracker, CY Q1 2017. In terms of product category, basic wearables accounted for almost 90 percent of total wearable shipments in Q1 2017.
Less than US$50 segment continues to dominate the category accounting for 78.6 percent of total wearable shipments in CY Q1 2017. This entry level segment is led by GoQii followed by Xiaomi.
Celso Gomes , Associate Market Analyst, Client Devices, IDC India says,
In addition to the low entry price of basic wearables, consumers are now getting better value from these devices as the category now offers advanced features. Features such as heart rate, sleep monitor and among others are soon becoming the must-have features in basic wearables, even in entry level (<US$50) segments.
The offline share of wearables shipments stood at 36.2 percent in Q1 2017 up from 24.3 percent over the same period last year. Key new entrants like Fossil, Titan, etc. have entered the Indian wearable market primarily through retail stores. In addition, certain online vendors like Xiaomi and GoQii are also exploring offline channels to expand their customer base and enhance their presence.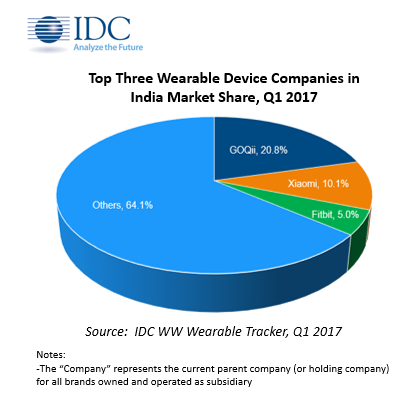 GOQii maintained its leadership in the Indian wearable market with 20.8 percent share. GOQii shipments increased 21.0 percent sequentially in CY Q1 2017 driven by fresh demand for its newly launched GoQii HR and promotional upgrade offer. Xiaomi grabbed second spot with 10.1 percent vendor share as shipments declined 30.6 percent in Q1 2017 over previous quarter. Fitbit maintained its third place in CY Q1 2017 even though shipments declined 42.7 percent sequentially.
Wearable market is expected to grow at a double-digit in CY Q2 2017. To further intensify competition, few new vendors primarily China-based are expected to make inroads into Indian wearable market especially in sub US$50 segments.