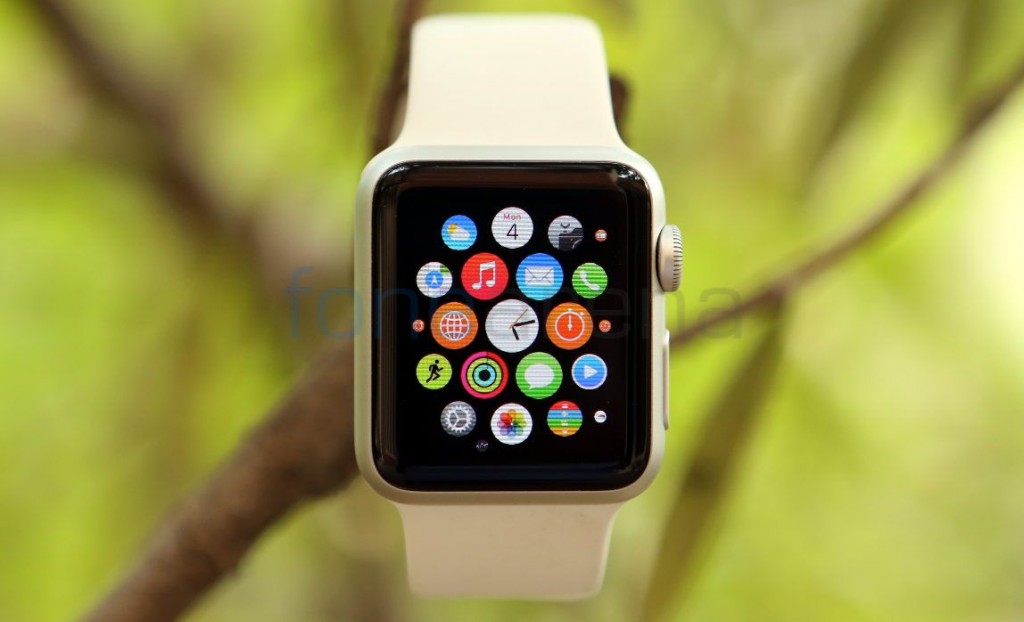 Wearables shipped a total of 24.7 million wearable devices during 1Q17, up 17.9% from the 20.9 million units shipped in 1Q16, according to the International Data Corporation (IDC) Worldwide Quarterly Wearable Device Tracker.
Xiaomi and Apple lead the charts in Q1 2017 and overtook Fitbit as top vendors. This is the first time Fitbit lost its position as a top wearable maker. Xiaomi and Apple shipped 3.6 million units each in Q1 2017, the former had a 14.7% market share while latter had 14.6%. Fitbit, Samsung and Garmin has 12.3%, 5.5% and 4.6% market share respectively.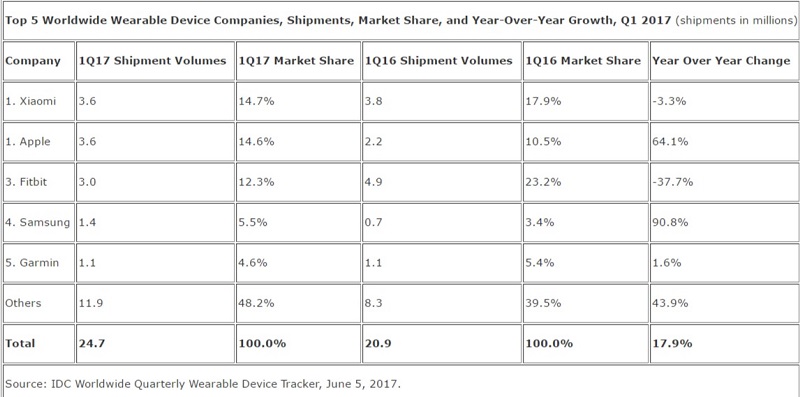 Ramon Llamas, research manager for IDC's Wearables team said,
Fitbit finds itself in the midst of a transformation as user tastes evolve from fitness bands to watches and other products. This allowed Xiaomi to throttle up on its inexpensive devices within the China market and for Apple to leverage its position as the leading smartwatch provider worldwide. Now that Xiaomi and Apple have supplanted Fitbit, the next question is whether they will be able to maintain their position. With a user base of 50 million, a strong presence within corporate wellness, and assets that keep it top of mind for digital health, Fitbit is well positioned to move into new segments and markets."
Jitesh Ubrani senior research analyst for IDC Mobile Device Trackers said,
The second phase of development will be all about putting user data to good use. This is when step counts translate into healthier hearts and minds. And it's also when we will start to see devices that actually augment our abilities and make our lives easier or more productive rather than just being another screen we keep an eye on.