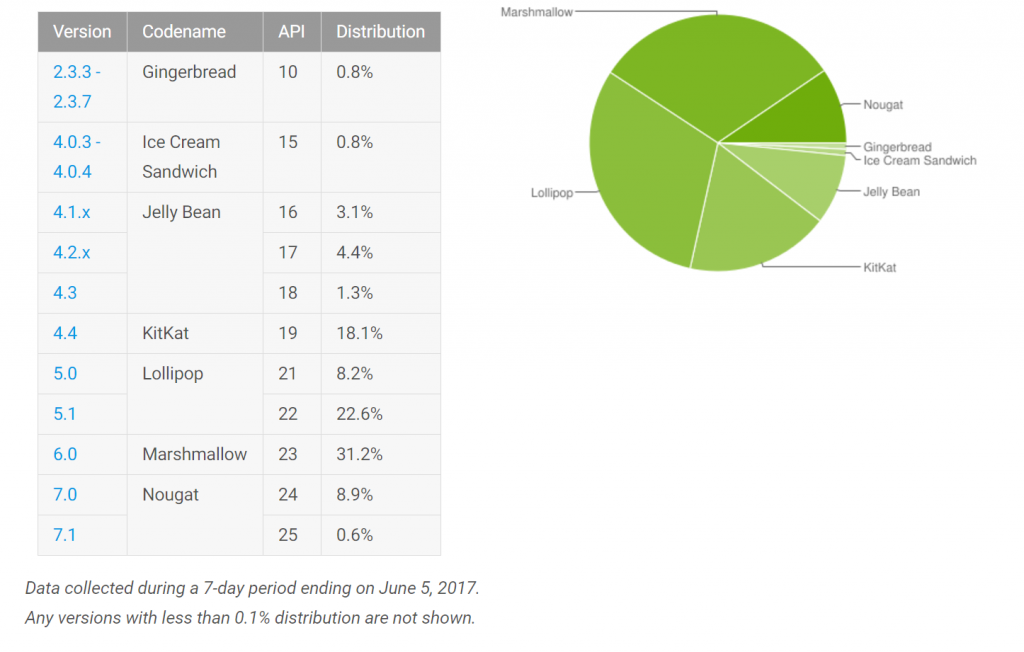 Google has released Android distribution numbers for the month of June. Android Nougat adoption is increasing and is inching closer to 10%. The latest Android OS is now present on 9.5% of all Android devices of which Android Nougat 7.0 takes 8.9% share while Android 7.1 is owns just 0.6% even after seven months.
Marshmallow is same as last month and is stagnant at 31.2% while Lollipop has a total share of 30.8 percent of active Android devices. This means, Android Lollipop is running on majority of active Android devices. Jelly Bean and KitKat are continuing to decline steadily and have 18.1% and 8.8% market share respectively. Last month Gingerbread users were at 1% even, and this month Gingerbread users have dropped to 0.8%. Ice Cream Sandwich is also 0.8%. We might soon see Gingerbread and Ice Cream Sandwich out of the Android distribution charts.
These numbers are compiled from Android devices that accessed the Play Store in a seven-day period ending on June 5, 2017.