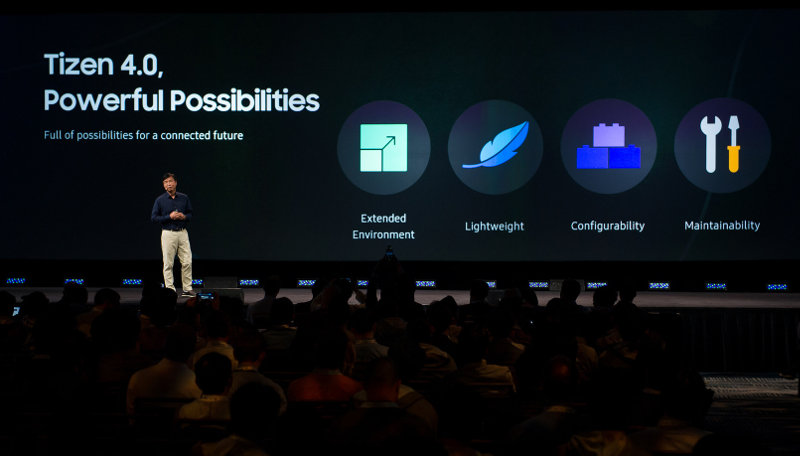 At the Tizen Developer Conference (TDC) 2017 in San Francisco, annual Tizen conference for developers, Samsung introduced Tizen 4.0, the next generation Tizen platform. Unlike the Tizen 3.0 that is limited to devices such as TVs and smartphones, Tizen 4.0 offers development environment that can be refined according to the characteristics of various devices by subdividing functional modules.
"The platform has also been extended to Tizen RT (Real-Time) to involve high-end products such as TVs and mobile devices as well as low-end products such as thermostats, scales, bulbs, and more," said Samsung.
Tizen also supports Microsoft .NET and Xamarin UI framework so that C# language-based applications can be developed in the Visual Studio.
Samsung also said that it is planning to strengthen cooperation with chip makers such as Samsung ARTIK and Broadlink in China; smart home device manufacturer Commax in Korea; and the location based service provider Glympse in the U.S.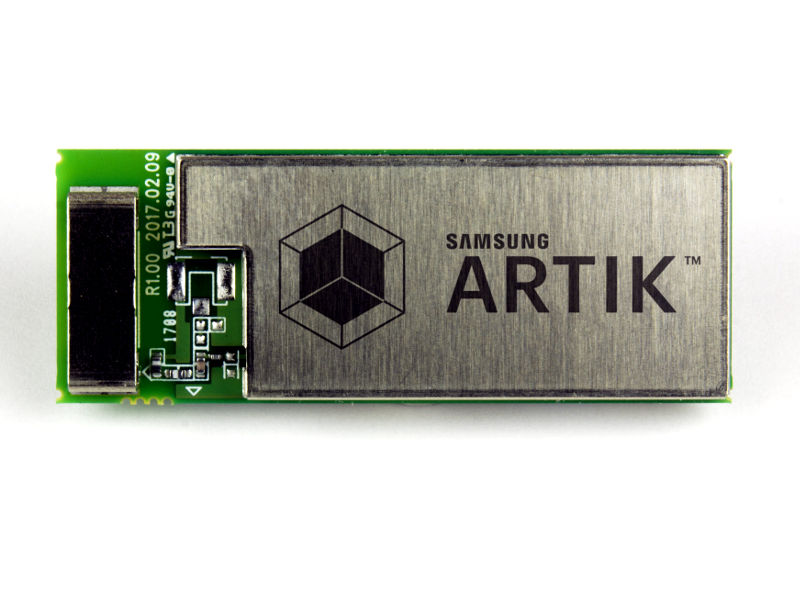 Last year Samsung introduced ARTIK Cloud service for IoT. At the TDC it introduced new ARTIK 053 module, a lightweight affordable IoT solution with integrated real-time processing utilizing the Tizen RT. It promises high-performance and hardened security for next-generation products like connected home appliances, building products, health care devices, and industrial automation. It has 320MHz ARM Cortex R4 core with 1.4MB RAM and 8MB Flash, and a pre-certified Wi-Fi radio.
The SAMSUNG ARTIK QuickStart program offers a wide-range of services that can cover the entire product design and development spectrum, including UX, UI, software, firmware, cloud, mobile app, end-to-end integration, and development, and elevate the user experience to support commercialization and IoT opportunities.
Samsung also announced Tizen Mobile Incentive Program has been introduced for global application developers to offer a $1 million prize every month when the app is sold and placed in the Top 100 on the Tizen Store from February to October 2017.