Google CEO Sundar Pichai at Google I/O in Mountain View announced that the company has passed 2 billion active devices on its Android platform.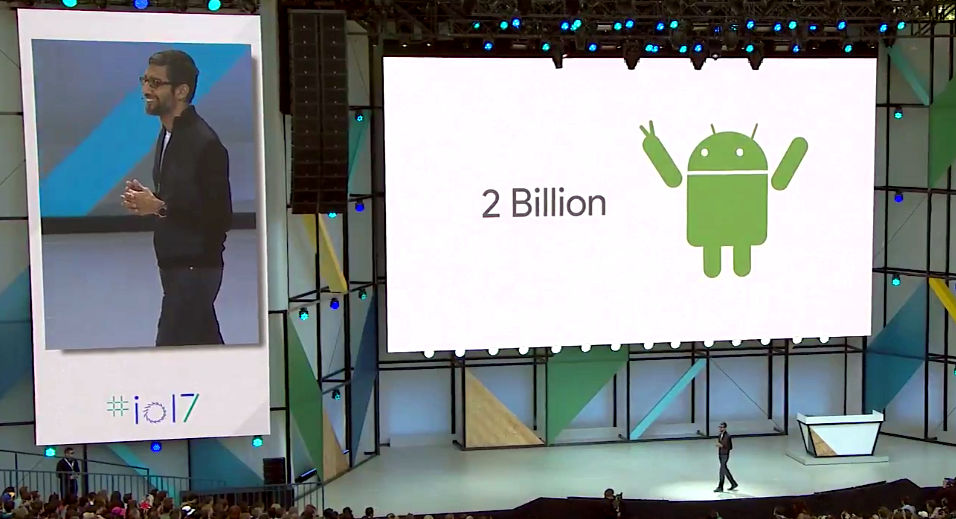 The growth is quite astonishing considering that Google has added nearly 400 million devices powered by its mobile operating system since September 2015 when it last reported this figure.
[HTML1]
Android is the first platform from Google to reach 2 billion mark. Google also claimed that six of its other products now have more than a billion users –  Chrome, YouTube, Maps, Search and Google Play.
[HTML2]
Google's Pichai also detailed that Google Drive, the cloud storage product now has more than 800 million monthly active users and Google Photos has over 500 million active users who upload 1.2 billion photos onto the service every single day.