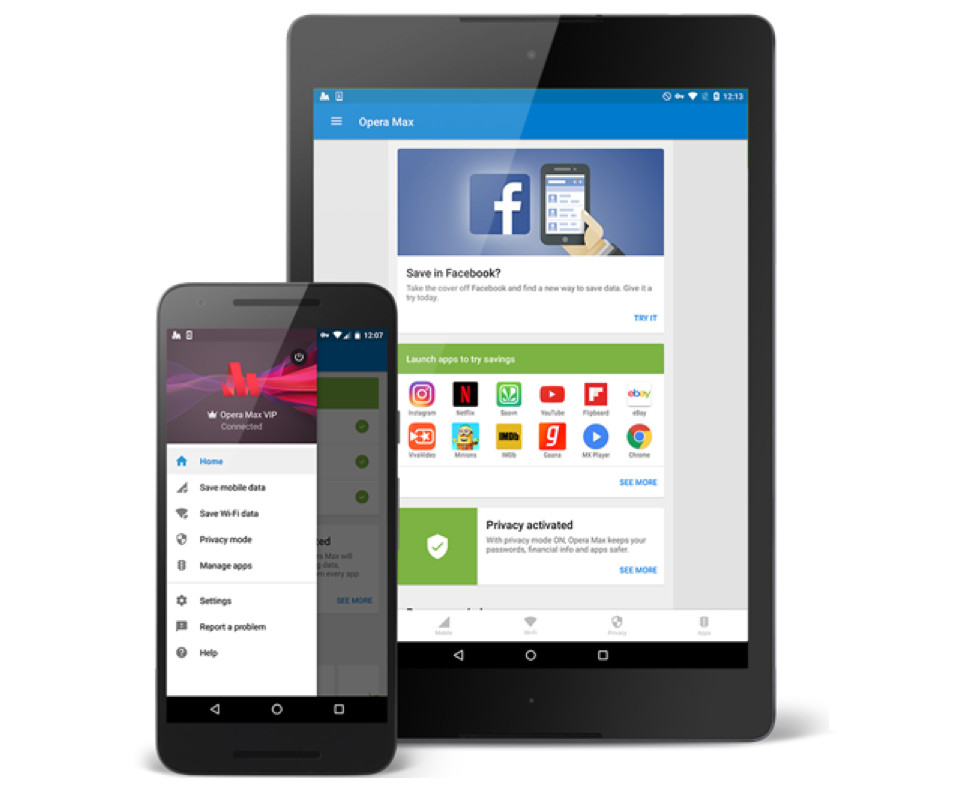 Opera Max has received a major update to version 3.0 that brings several new features including a new UI, optimized data savings, data management tools and support for Facebook savings.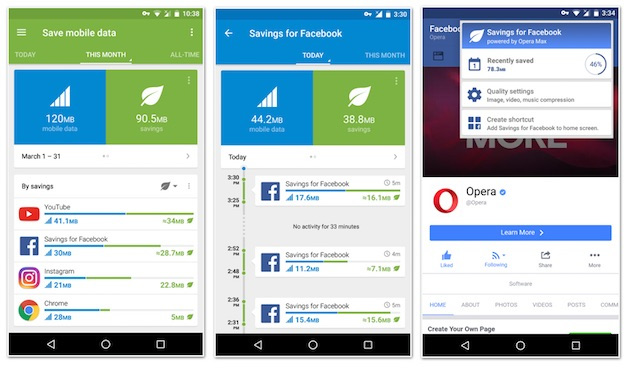 New features in New Opera Max 3.0 for Android
Now shows tip cards that are contextual to users' data usage such as "app by app" mobile and Wi-Fi data usage and provide personalized advice on how to best reduce wasted data.
Opera Max will now report on external security threats while providing data encryption when, for example, users are on public Wi-Fi to ensure users' personal information is protected.
"Savings for Facebook" shortcut created in Opera Max or Android home screen lets you launch Opera Max's Facebook web app and have the benefits of a VPN connection, data saving sessions and other settings all auto-configured to save on Facebook data usage.
Download Opera Max (Free) – Android
Regarding the latest update,  Sergey Lossev, Head of Opera Max at Opera, said:
Data is the fuel of people's digital life today. However, most smartphone users are afraid of overspending their mobile data because of the expected data charges.With this new version, Opera Max will become your Android smart assistant, giving you more power to put your data usage and app privacy under your control. These advanced features are very powerful but now super easy to use with our all new Max 3.0 design. They will empower Android users to do more on the mobile internet.