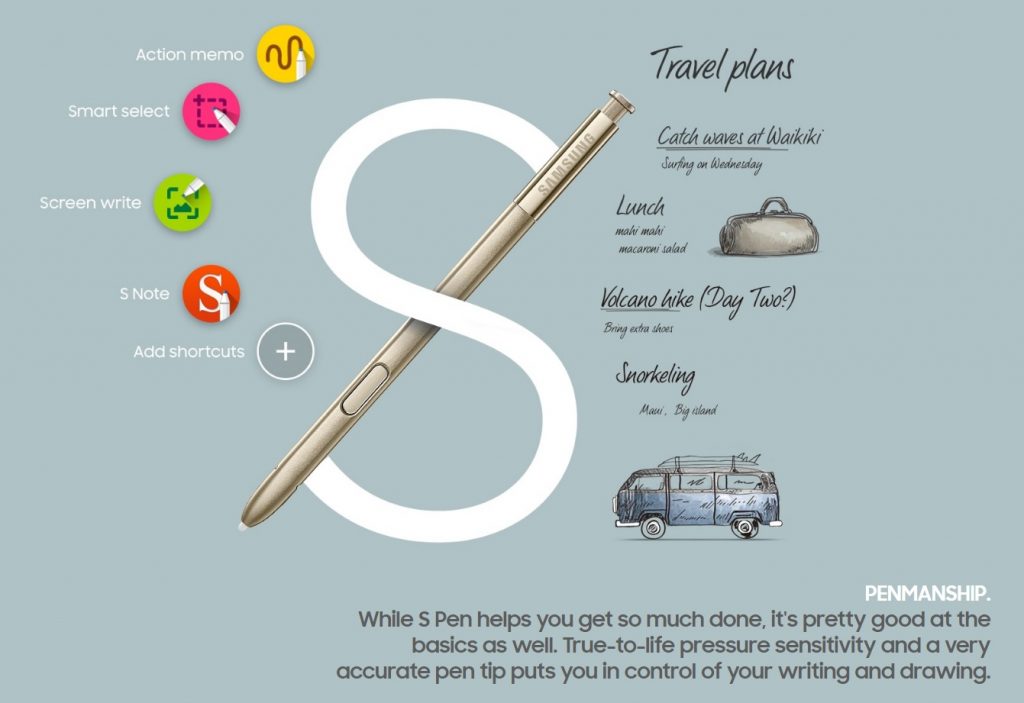 Amidst its preparation for MWC (Mobile World Congress) 2017, the South Korean tech giant, Samsung is reportedly working on a Windows-powered tablet leaving Galaxy Tab S3 from the scene.
Recently, a Book setting app from Windows store has disclosed about the existence Windows-powered Samsung tablet dubbed as Samsung Galaxy Book. Having said that, the very same app has revealed bit more information about the tablet including LTE feature, Samsung's S-Pen and Samsung's Air command support as well.
It has S-Pen just like Galaxy Note smartphones that let you to activate Air command that has lots of features including Smart selection, Screen write and Samsung Notes. It will also have eraser on the back of it, just like surface pen.
This tablet might feature AMOLED display along with the company's proprietary Smart Dimming Feature to keep backlight on when the user is looking at the screen. Basically, this feature is detected by the front camera on the tablet. Additionally, this slate will have different modes including Photo and Cinema as well.
As the above information is just an educated guess, we advise you to take it with a pinch of salt. We are expecting more authentic information from the company itself in the upcoming days.