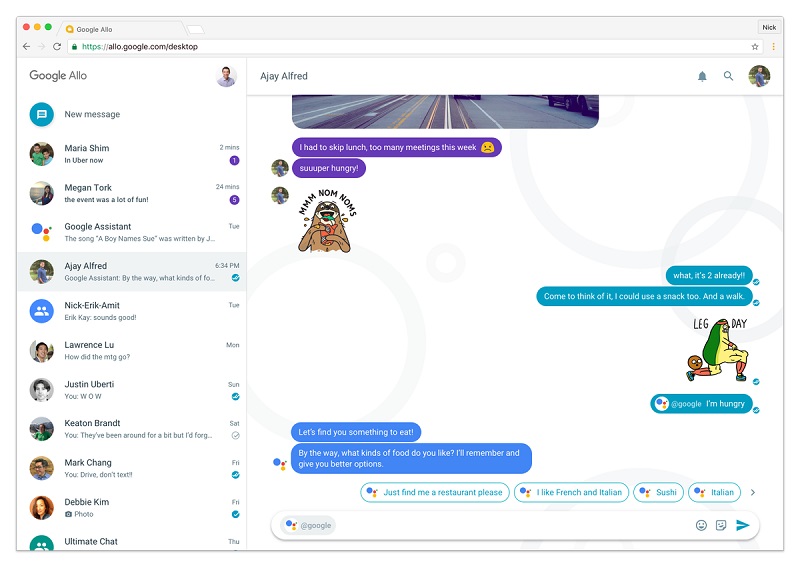 Google's Allo messenger app is finally getting a desktop client. Nick Fox, Google's VP of Communications Products has tweeted a screenshot that shows Allo running on the desktop.
[HTML1]
Along with sharing a screenshot, Nick said that the desktop client is in early stage of development. The screenshot offers a sneak peak of how Allo will look on your desktop or laptop. You have all the contacts on the left side while the chat takes place on the right side. Similar to the mobile app, Allo for desktop will also come with Google Assistant, emojis, stickers, smart replies and more. Currently, Allo works by signing in with a phone number on smartphones, but a web-based desktop version may suggest that the service could require users to sign in via a Google account.
WhatsApp launched its web app in January 2015 followed by desktop apps for Windows and Mac in May 2016. Considering the screenshot, it looks like Allo will have a standalone Chrome app instead of a native app. At the moment, it is not known when Google will launch Allo's desktop client.