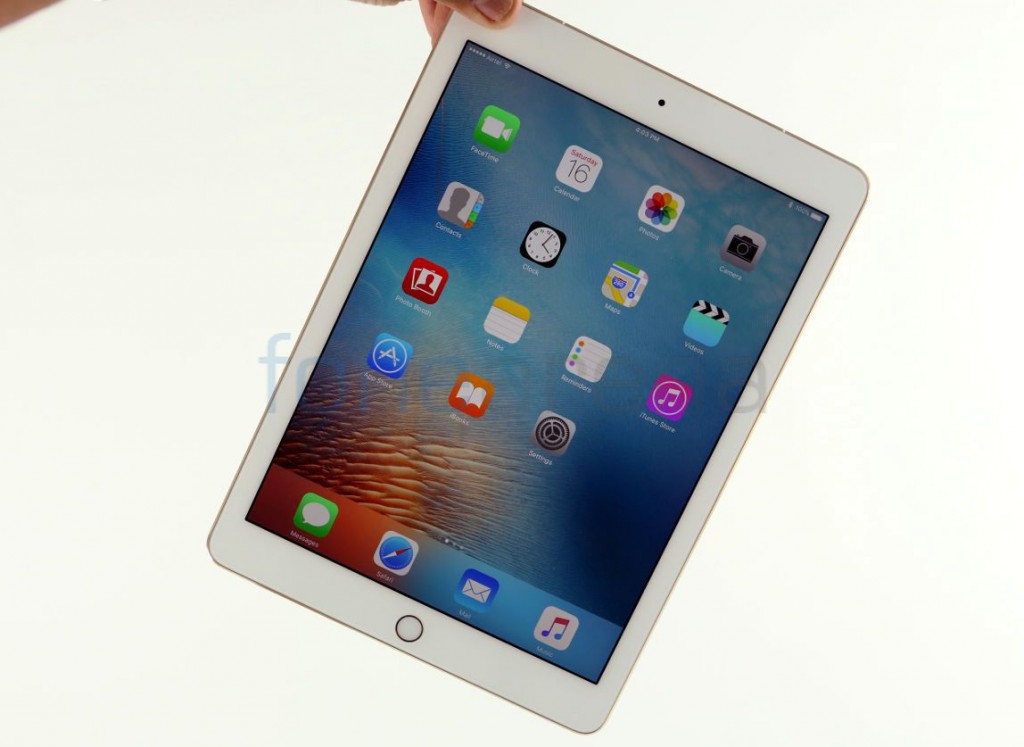 Tablet market continued to decline in Q4 16 which marked the ninth consecutive quarter that tablet shipments have seen a nose dive. According to preliminary data from the International Data Corporation (IDC) Worldwide Quarterly Tablet Tracker, vendors shipped 52.9 million tablets in the fourth quarter, which was a decline of 20.1% from the same quarter one year ago.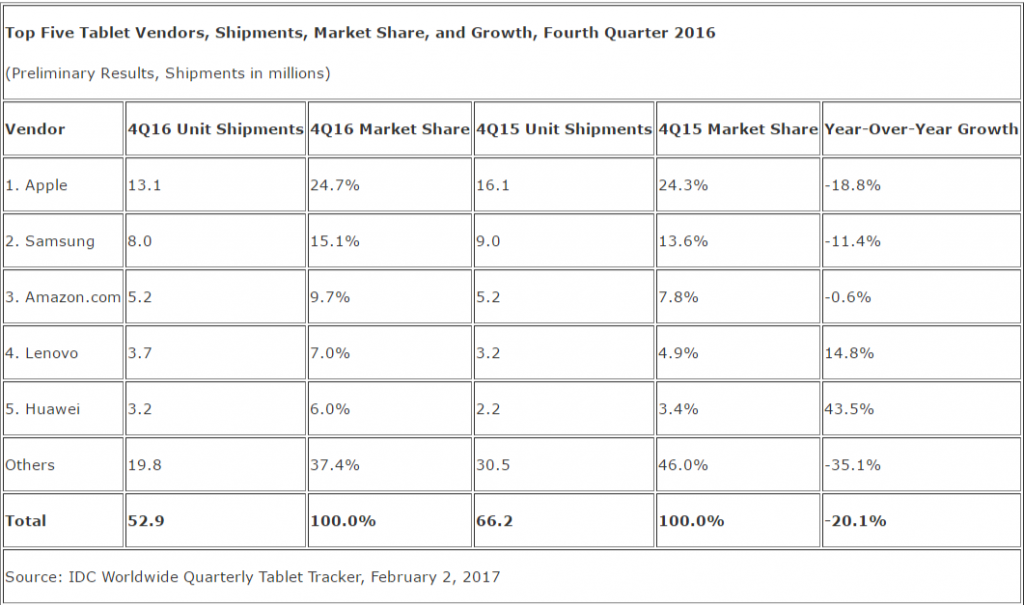 Apple topped the market in Q4 by grabbing 24.7% market share and shipped 13.1 million units. IDC said the iPad Pro lineup made up only a small portion of overall shipments as the iPad Air 2 and Mini tablets continued to account for the majority of the shipments for Apple. For every 10 slate tablets shipped, Apple only sold 1 iPad Pro tablet. Samsung took the second spot capturing 15.1% market share on 8 million shipments, down -11.4% from the holiday quarter in 2015. Amazon and Lenovo came in third and fourth with market share of 6.9% and 6.3%.
Ryan Reith, program vice president with IDC's Worldwide Quarterly Mobile Device Trackers said,
The sentiment around the tablet market continues to grow stale despite a lot of talk about vendors pivoting their product portfolios toward the detachable segment. Typical tablets without a dedicated keyboard, which IDC refers to as slate tablets, are continuing to lose relevancy across all regions and, as a result, we see the decline happening globally. We do see future growth in some emerging markets like the Middle East & Africa as well as Central & Eastern Europe with the sole catalysts being simplicity and low cost. Unfortunately for the industry these are the devices that don't equate to large revenues.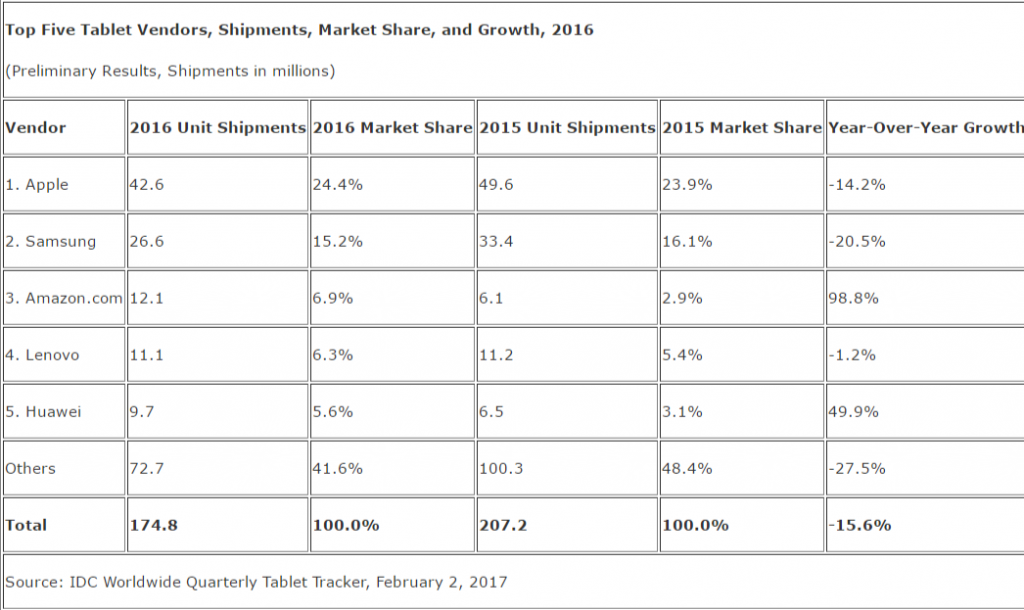 Jitesh Ubrani, senior research analyst with IDC's Worldwide Quarterly Mobile Device Trackers said,
The market continues to warm up to two-in-one devices, but we're now getting to a point where the price and performance disparity between detachables and convertibles has started to narrow, and this added competition led to a dampening in the growth of detachable tablets. However, we expect this to be temporary as only two of the three major platforms have any significant hardware presence in the detachable market, and as the ecosystems are further refined with future updates and developer support.
Shipments of 174.8 million units for the full year 2016 were down 15.6% compared to 2015, marking the second straight year of declining shipments.