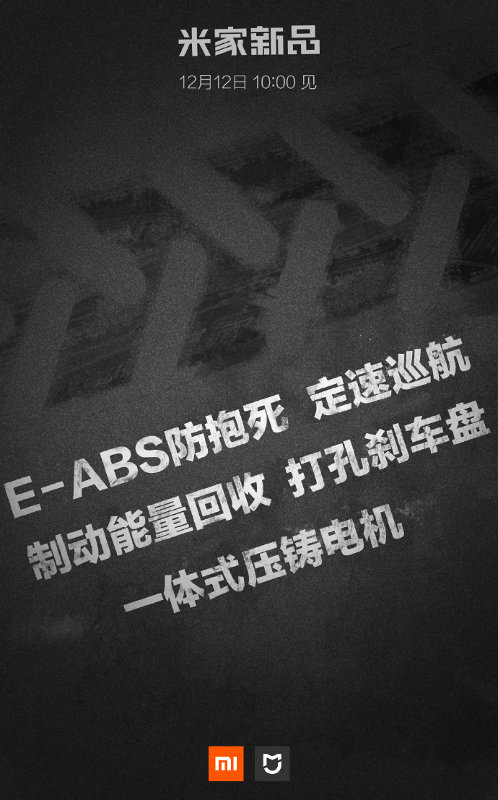 Xiaomi under its sub-brand Mi Ecosystem, which is also known as MIJIA has scheduled an event on December 12th to introduce a new gadget, which could be the company's first electric car or an electric bike. The teaser has car tire mark, which confirms it's a vehicle. Text in the teaser says that it will have E-ABS anti-lock braking system, brake energy recovery, cruise control, perforated brake discs and one-piece die cast motors.
The first teaser said it will have hot-melt pneumatic tires, but it was removed and a new teaser was released without it. Back in June Xiaomi's MIJIA introduced QiCycle, its first folding electric bike in China with IPX5 water resistant body.
Last year Xiaomi's CEO Lei Jun said that the company will not make electric cars for the next three to five years. So it is not clear if the company has changed its mind, or it might introduce a concept like the LeEco LeSEE driverless electric car concept and release the car later.
We should all the details when the company officially introduces the gadget next Monday.