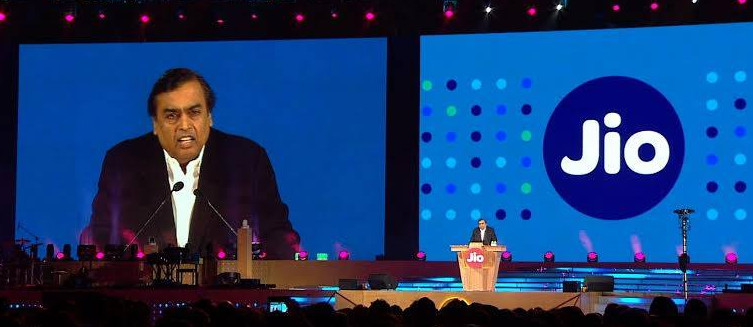 Reliance Jio Infocomm, a subsidiary of Reliance Industries Limited (RIL) has signed record 50 million subscribers in 83 days of its commercial operations, according to sources. The company has added 1,000 customers per minute and 6 lakh per day. Last month the company officially announced that it added record 16 million new subscribers in 26 days of launch.
It launched 4G services for its employees in December last year and it officially launched for all on September 5th. The company already said that it is aiming to reach 100 million subscribers at the earliest.
We should know the official count in 2017. Also it is not clear if all these subscribers will continue using the service after the welcome offer ends.
Airtel took 12 years to cross 50 million subscribers, while Vodafone and Idea took 13 years each. According to latest COAI's monthly GSM mobile subscribers report, Airtel has 262.67 million mobile subscribers, followed closely by Vodafone with 201.90 million subscribers and Idea Cellular with 180.25 million subscribers.
As a part of Jio welcome offer, all the trial and new users get free Data, Voice, Video and the full bouquet of Jio applications and content till December 31st 2016.
Jio's 4G network covers 18,000 cities and towns, and over 2 lakh villages. By March 2017 it will cover 90% of India's population, the company had said at the launch.
As the company promised at the launch, it has introduced Aadhaar-based paper-less eKYC Jio SIM activation across 3,100 cities and towns. This allows customers carrying an Aadhaar card walk into a Jio store and get a working connection within 15 minutes.