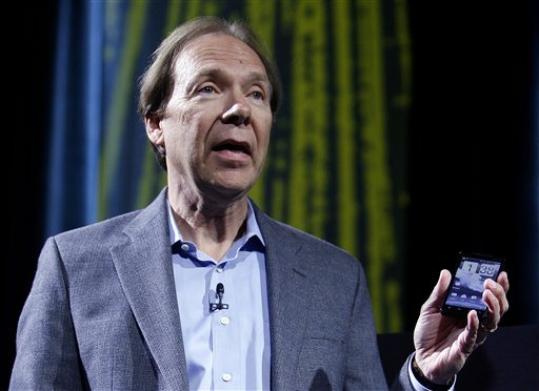 Sprint CEO Dan Hesse was talking to the Financial Times, while giving the interview, Dan Hesse said that "We have the spectrum resources where we could add LTE if we choose to do that, on top of the WiMAX network. The beauty of having a lot of spectrum is we have a lot of flexibility." That means that Sprint is also considering on LTE, not only on 4G (WiMax). There is no doubt in it that LTE is more faster than WiMax. Sprint WiMax partner, Clearwire also said that LTE is a possibility in the future. The competitors of Sprint, known as AT&T, Verizon and T-Mobile are working on LTE Technology too. Dan Hesse also said that a merge with T-Mobile was "logical" if both companies build out LTE networks, but he didn't gave any further information on it, may be both companies are talking to each other behind the scenes. Back in 2008, Sprint tried to merge with T-Mobile, but they rejected it because both companies are on running on different network (Sprint is CDMA and T-Mobile is GSM). And now the rumors are popping out again, I am sure that if T-Mobile and Sprint merge, then they are going to give a hard time to AT&T and Verizon.
At the moment, Sprint is the only carrier in US with WiMax network, and Sprint is also enjoying their first 4G device too, and the second is around the corner. As we saw yesterday, Sprint has sold more than 300,000 EVO 4G units, and they also launched 4G coverage in 7 new cities, and their working hard on extending their 4G coverage.
Well people, tell us what do you think? Do you want Sprint to merge with T-Mobile and turn into S-Mobile?
via BGR