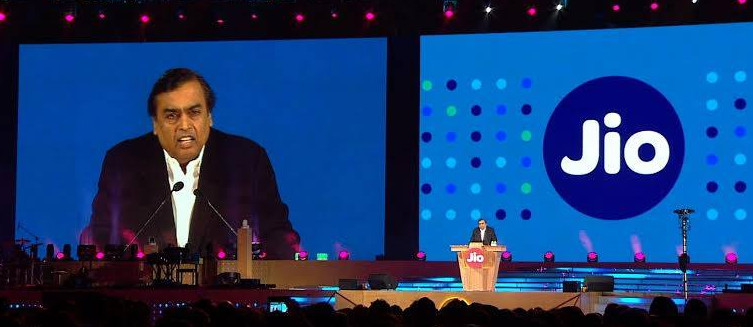 Reliance Jio Infocomm, a subsidiary of Reliance Industries Limited (RIL) had launched 4G services for its employees in December last year and it officially launched for all on September 5th. Today the company has announced that it has signed record 16 million new subscribers in 26 days of its commercial operations. "Jio has achieved this growth faster than any other telecom operator or start up in the world including the likes of Facebook, WhatsApp and Skype," said the company.
Before the commercial roll out of its service RIL's Chairman Mukesh Ambani in the annual report for 2015-16 in August said that Jio has over 15 lakh trial users.
As a part of Jio welcome offer, all the trial and new users get free Data, Voice, Video and the full bouquet of Jio applications and content till December 31st 2016.
Jio's 4G network covers 18,000 cities and towns, and over 2 lakh villages. By March 2017 it will cover 90% of India's population, the company had said at the launch.
As the company promised at the launch, it has introduced Aadhaar-based paper-less eKYC Jio SIM activation across 3,100 cities and towns. This allows customers carrying an Aadhaar card walk into a Jio store and get a working connection within 15 minutes.
Commenting on the achievement, Mukesh D. Ambani, Chairman, Reliance Industries Limited, said:
We are delighted and humbled by the overwhelming response across India to the Jio Welcome Offer. Jio is built to empower every Indian with the power of data. We are delighted that people have recognized this and are utilizing our services to the fullest. We are customer-obsessed and committed to improve every day to exceed expectations of our customers.