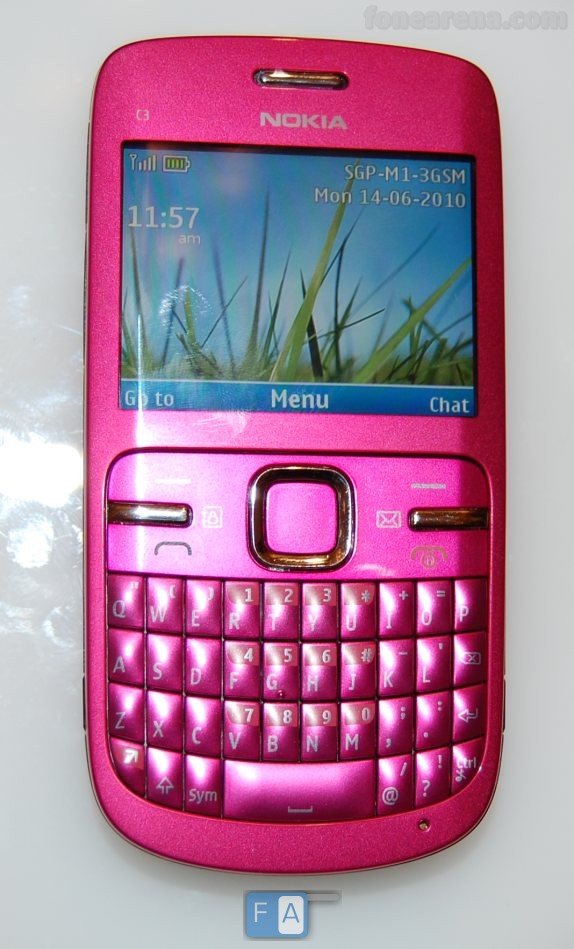 We had the chance to play with the the upcoming Nokia C3 which saw a great response in Indonesia. Nokia had launched this device along with the E5 and C6 in April . This handset is expected to be launched in India soon at the Rs.5000 price point . We have already showed you a lot of Photos , live pics and videos .  We wanted to share our initial impressions of the C3 in this preview. You can check our video and more pics after the jump !

httpv://www.youtube.com/watch?v=Jvj9npAtXSY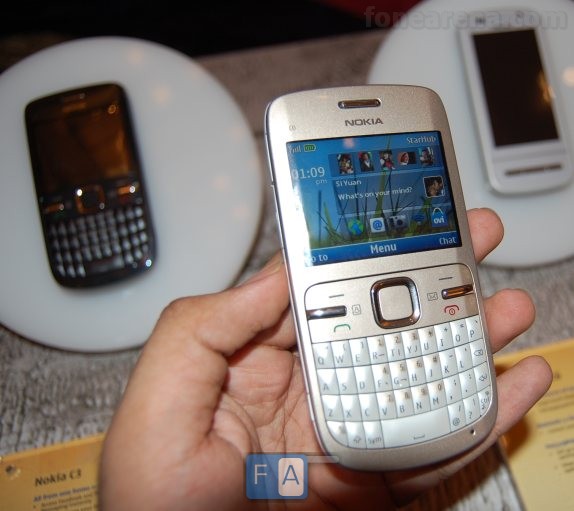 First up the build quality was pretty good for an entry level phone. Very surprised to see E-series like materials used on a C series phone. We spotted 3 colors – pink , brown and dark grey. We like the brown one the most but the ladies might like the pink one !
The display was readable considering its a 2.4inch.  You have quick access to loads of functions from the homescreen.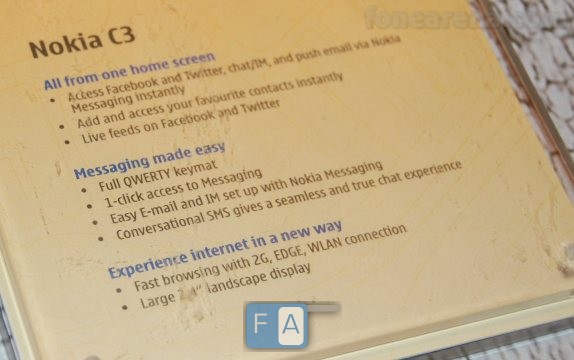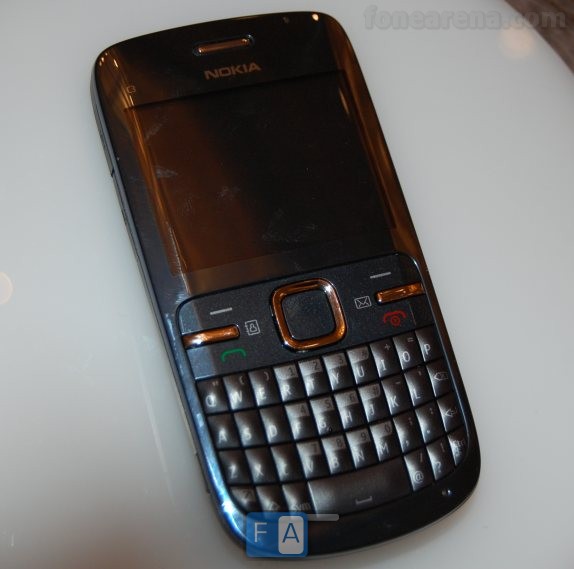 This device runs on Nokia's S40 Operating system , so don't expect multitasking. But we figured out that the phone supports music playback in the background. We were updating our Facebook status using the communities app and Rihana's Disturbia continued to play without interruption. Speaking of music the loudpeaker was really loud when we gripped the phone but since it sits on the rear , the volume drops when you place it on any surface or block the speaker.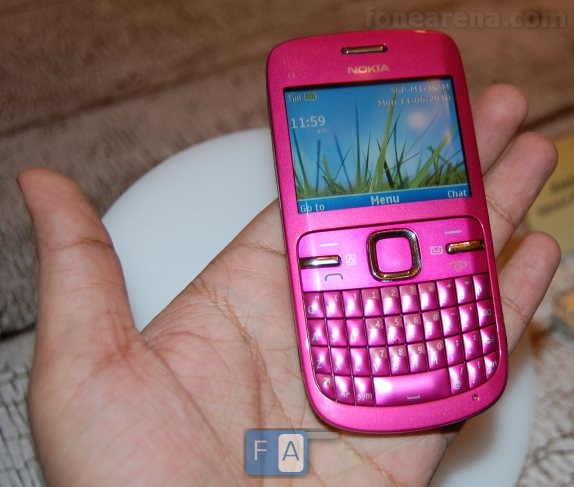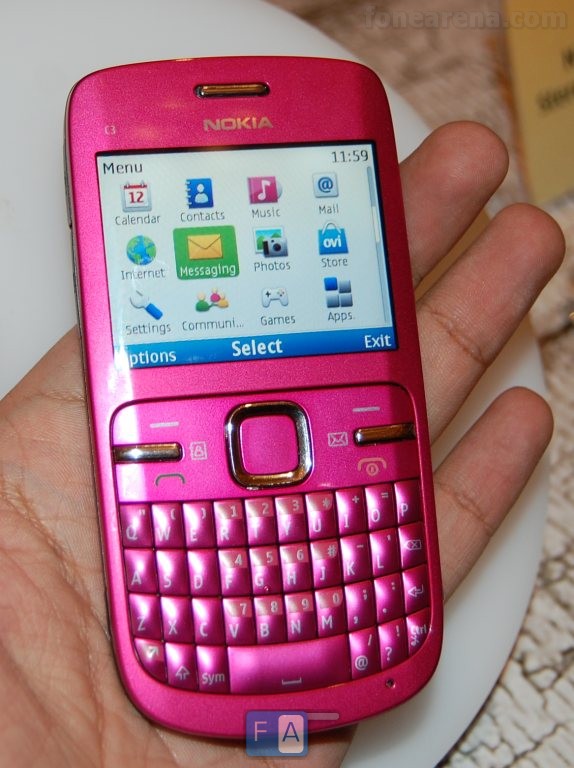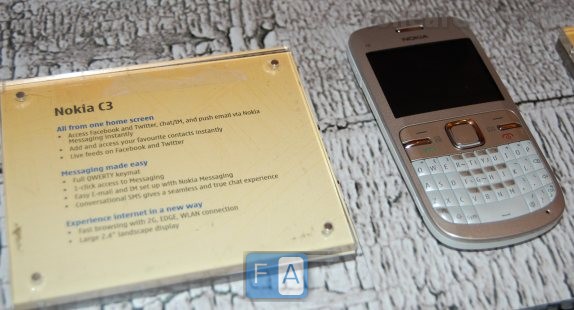 The phone is slightly thick but considering the price point we are not gonna complain about it !  Atleast it's less plasticky than the E63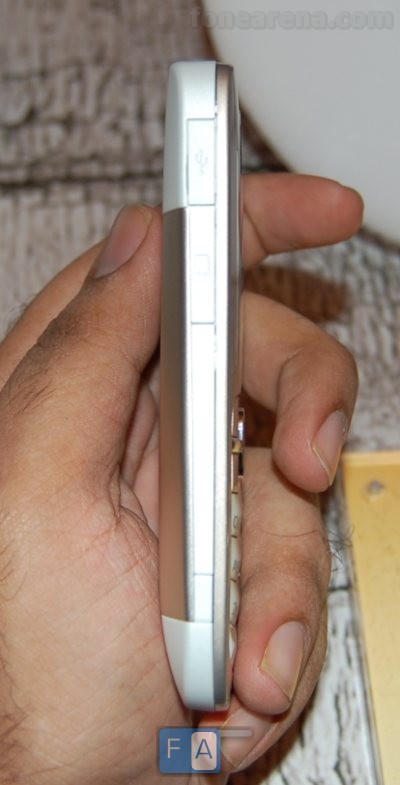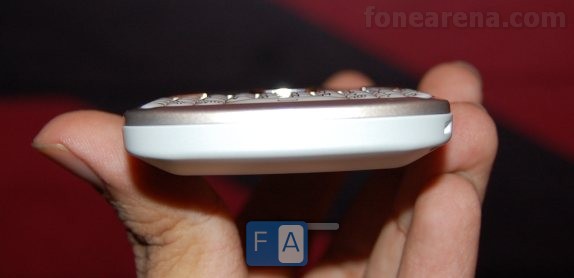 There is a okayish 2 MP Camera on the black without Flash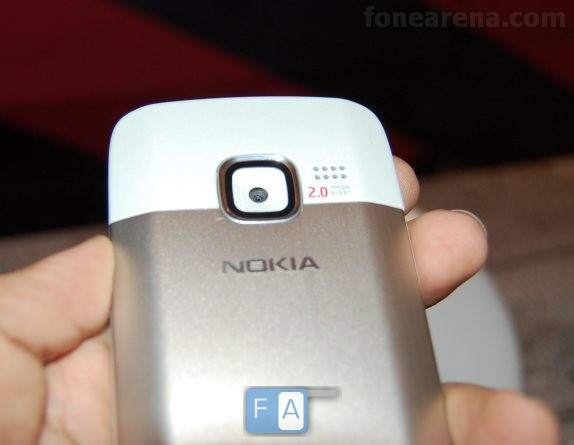 The phone had Opera Mini installed , so opening web pages over Wi-fi or GPRS/EDGE was not an issue. The phone lacks 3G.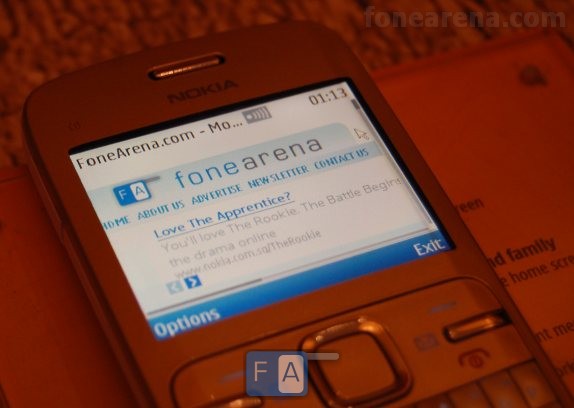 We just put the C3 next to the E72 and saw a lot of similarity in the design as you can see below !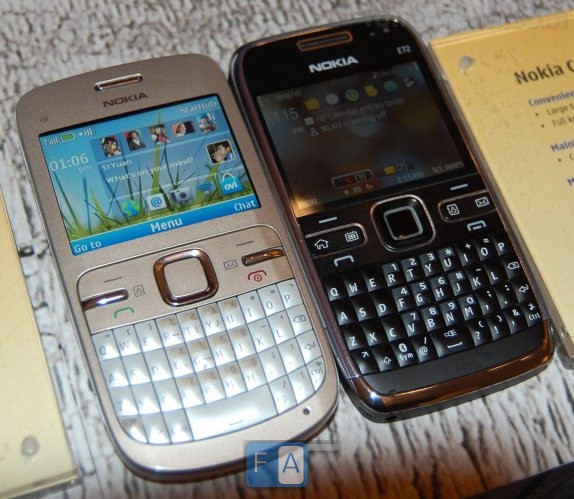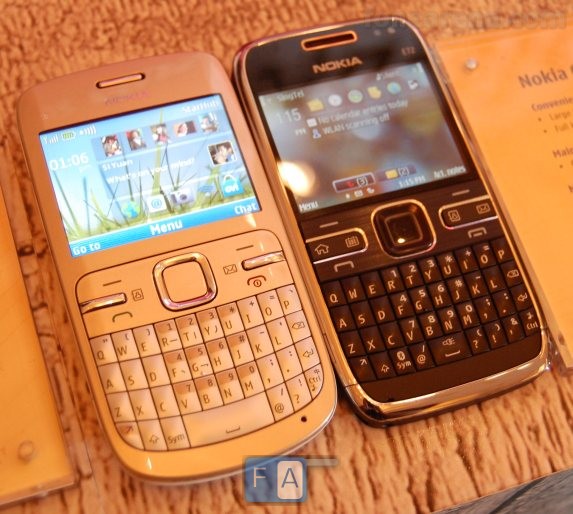 Hope you enjoyed the preview , expect a full review soon !