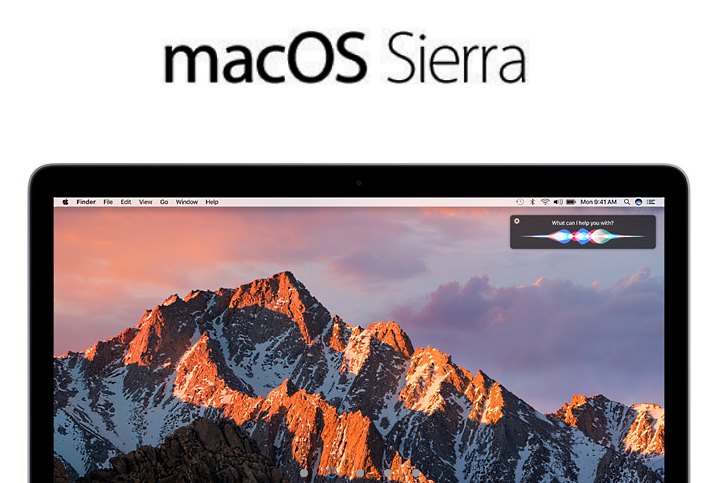 Apple has finally renamed its desktop OS X to macOS for streamlining the naming convention across all other Apple operating systems – iOS, watchOS and tvOS. The Cupertino giant has also announced the next version of its Mac operating system called macOS Sierra.
The macOS Sierra includes 'Auto Unlock' functionality which works in tandem with all Apple devices, just like Google has 'Smart Lock' on Android that can add Trusted devices and these will let you unlock the phone. In Sierra, you will not need to type in password to unlock your Mac as it will automatically unlock it the machine for you if there is any authenticated device in proximity such as your iOS device (iPhone, iPad) or your Apple Watch.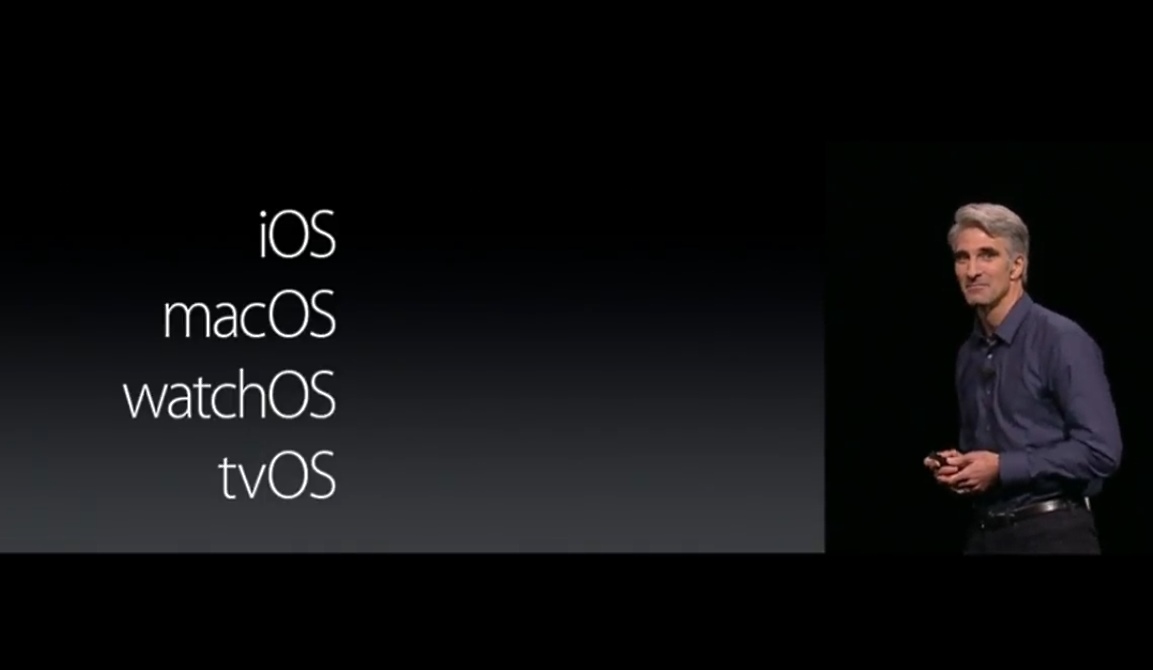 Apple has brought its digital personal assistant Siri to Mac too with macOS Sierra. So now Siri will be docked to your Mac's desktop menu bar and will be able to take your voice commands to search through your files on laptop or web, can create reminders, send messages, open up apps and more.
With next version of macOS Sierra, Apple Pay will also come to Macs. Well, what this means is Mac users can pay through Apple Pay via Safari browser for online shopping, for which company has partnered with various brands for online store shopping. So now when you will shop and pay on those particular online brand store, you will also have an option to pay via Apple Pay.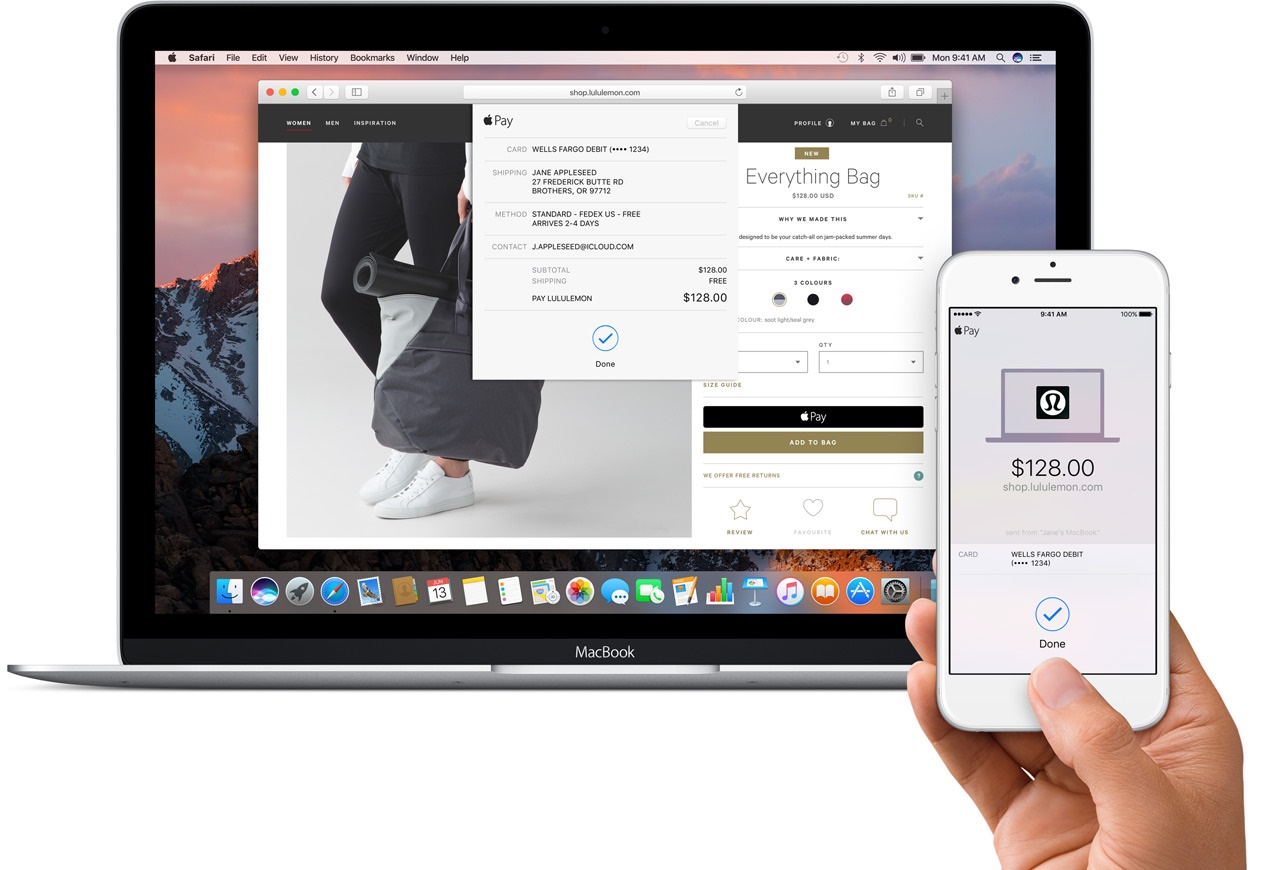 But what's even more interesting in using Apple Pay online is that it will allow users to authenticate the transaction via TouchID on their iPhone or through the Apple Watch using Apple's Continuity feature in the background. Also, Apple has improved and expanded iCloud sync features, now allowing you to move files between Macs or Mac to iOS. You even can see your one Mac desktop on another Mac or on your iPhone.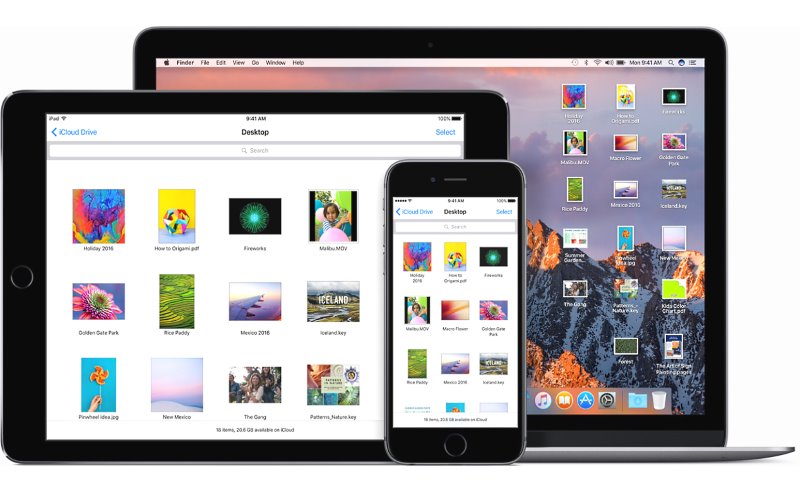 There is a new Optimized Storage feature that automatically removes old files from your Mac and stores it to iCloud, clearing up the local disk space up to another 130GB free space, so now if your Mac could get rid of 20GB in a click then the new macOS Optimized Storage feature will help you to make this space up to 150GB.
Lastly, macOS Sierra now has a new picture in picture feature and the Universal Clipboard too. Picture in picture as the name explains and we know it already as well, allows you to place a video anywhere on the desktop and it remains on top of your other opened up apps. The Universal Clipboard allows you to copy something on your iPhone and lets it paste to your Mac without having to do anything else. This also uses Continuity feature in the backdrop.
The macOS Sierra Developer preview is available today, public beta release will be available in July, and final update will come this fall, which is likely to be around September.