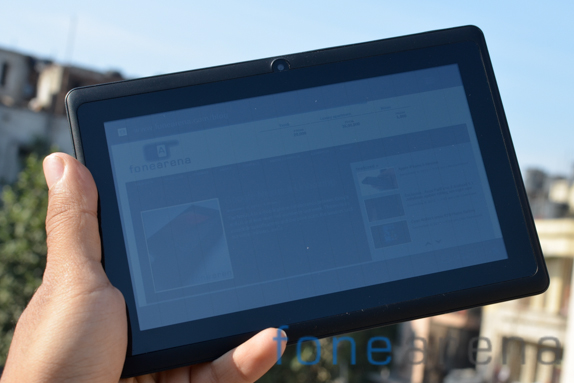 A total of 0.91 million tablets were sold in India, recording a 7% growth over the last quarter of CY 2015, according to CMR's India Quarterly Tablet PC Market Review, 1Q CY 2016. The report said that 4G launches will increase sales of large screen smart connected devices, including tablets, for video content consumption, leading to market stabilization.
Datawind led the market with its share at 34.2%, posting a sequential growth of 37%. Samsung came in second with 21% market share. Pantel (BSNL) was at the third position with 20% market share during the period.  As per the report, while the Wi-Fi enabled devices saw a rise to around 48%, the uptake for 4G and 3G devices saw a decline. An IDC report earlier this week also revealed that Datawind enjoys the top spot in Indian tablet market.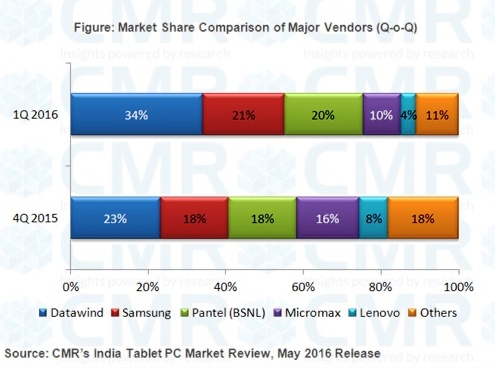 Krishna Mukherjee, Analyst at CMR, said,
A number of steps such as free Internet bundling, tie-ups with e-commerce players helped Datawind to secure the number 1 position. Mass production for its enterprise buyers and increased online presence were also some of the factors helped it to beat Samsung as the Korean player mainly focuses on more than 30k segment only, resulting in low sales.
According to Tanvi Sharma, Analyst, CMR said,
Increased demand for smartphones with larger screen sizes has resulted in a marginal growth of the tablets market. Also, consumers are demanding tablets under 5K price band and there are wafer-thin margin for vendors. Unlike smartphones, tablets are not easily up-gradable and this is their major drawback.