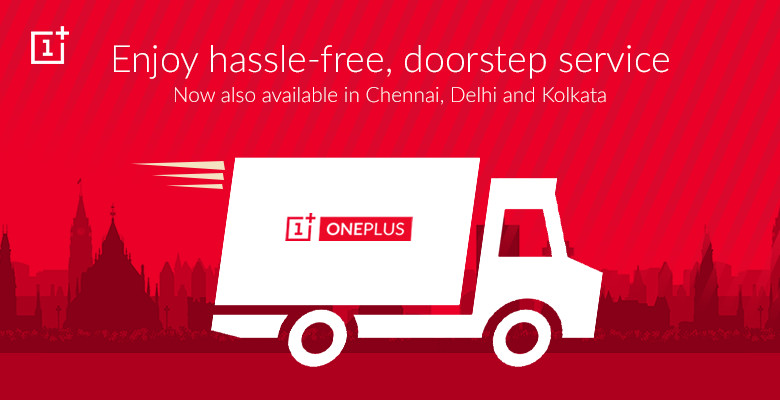 After its pilot project in Mumbai, OnePlus has stared its pilot for door step pick up and drop service in Chennai, Delhi and Kolkata in India. This service is free of cost for the OnePlus users, which lets them get their damaged OnePlus smartphone fixed easily without searching for a service centres in their city.
Several companies have started offering doorstep pick up and drop service facility in India. Motorola launched Moto Xpress, a pilot project offering a similar service in Delhi, Gurgaon and Noida. Xiaomi launched PickMi door step pick up and drop service across India last October. But this is the first time a company is offering the service for free. It is not clear if it would charge for the service when expanding the service across India, after the pilot project is over.
You can schedule a pickup and drop by calling the OnePlus customer care number – 1800 102 8411. Mode of payment for fixing the damaged phone is only through Net Banking, which is not collected in advance, so you can pay after the phone is fixed. The company plans to launch it pan India soon.
Regarding the after-sales service, OnePlus on the official forum, said:
We are always stressing on improving our after-sales services and this is just a small step from our side. We still have a long way to go. Trust us, this is just the beginning. There are oodles of wonderful things awaiting our for you guys in near future.