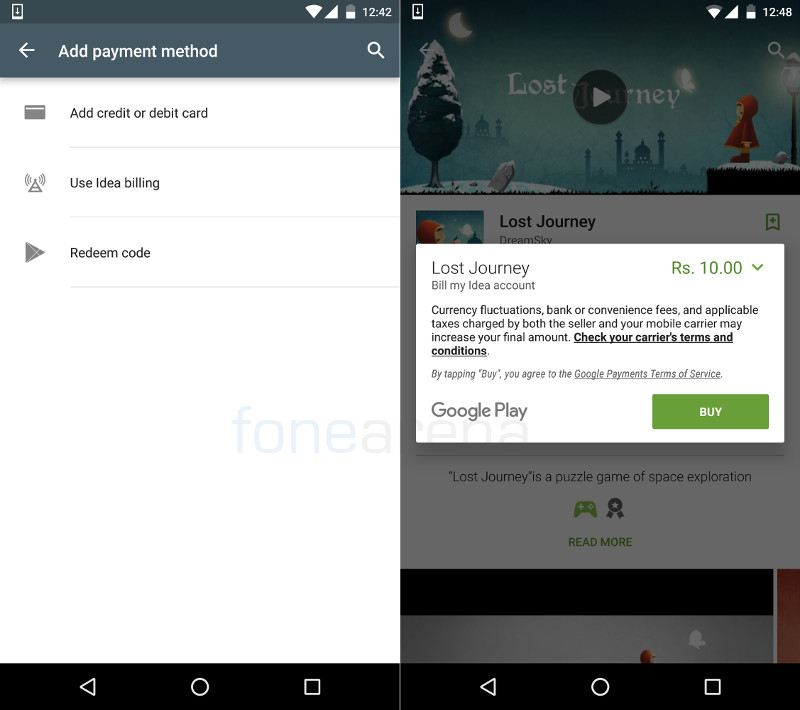 After several reports, Google has finally launched carrier billing for its Google Play Store in India officially, starting with Idea Cellular. This lets you pay for apps, games, and books on Google Play directly from your pre-paid or post-paid account. "If you have chosen a post-paid plan you will see your purchases on your billing statements labelled easily under Google Play purchases," said Google.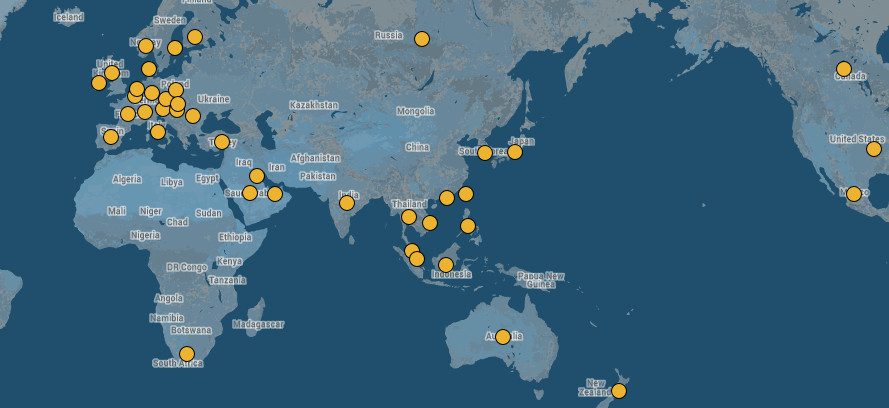 This will be more useful for people who don't have a credit card. To use carrier billing, when you make a purchase, you just need to choose "bill my Idea Cellular Account" on the prompt in the store. Google Play carrier billing is now available in 41 countries around the world and Google has 100 DCB partners.
Regarding the direct carrier billing, or DCB, Kunal Soni, Head of Business Development for Google Play, India and Southeast Asia, said:
Like with lower minimal pricing and pre-paid vouchers, we hope to make it easier for people to pay for the content they want on Google Play. And we also hope that this will help nurture the developer ecosystem in India, so that developers can grow their businesses on Google Play connecting to Indian customers.
Alistair Pott, Product Manager, Google Play, said:
We've seen tremendous growth in the app ecosystem wherever we've supported DCB. In Indonesia, for example, the number of people who make app and in-app purchases has quadrupled since we launched DCB there in March 2015. Payment options like DCB create immense opportunities for app developers in India, where 1 in 3 Indians own a smartphone today, but less than 3% of the population use credit cards.
P. Lakshminarayana, Chief Operating Officer – Corporate, Idea Cellular, said:
Idea has been at the forefront of the internet revolution and has built a robust network through an extensive 3G and now 4G rollout. With capabilities to provide wireless broadband services to nearly 880 million Indians, Idea is well poised to take the lead in the way content is served to an increasing army of digital savvy users. This tie up with Google Play creates a vast set of opportunities for Idea subscribers and also builds a secure gateway to the digital world.