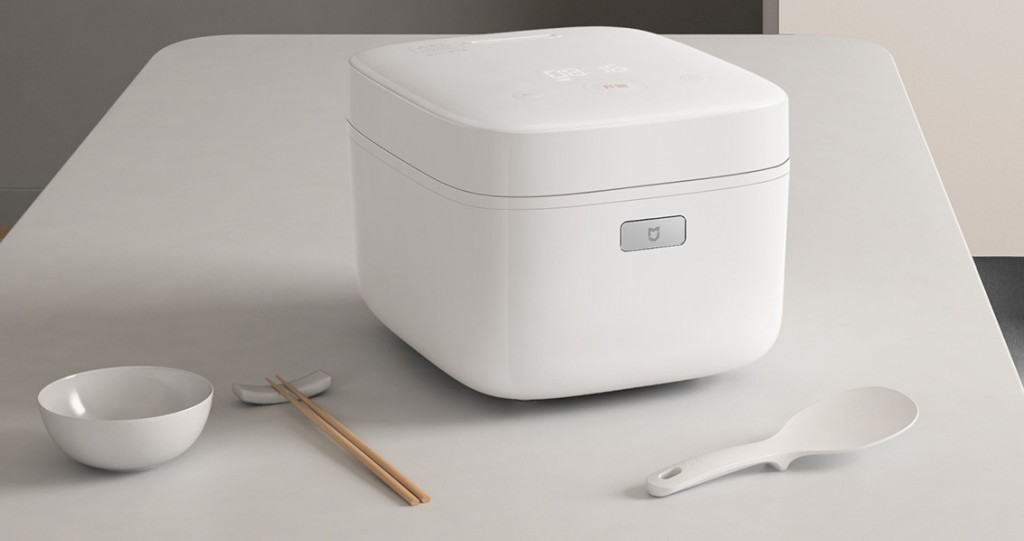 Xiaomi today introduced its new sub-brand, Mi Ecosystem, which is also known as MIJIA, which literally means Xiaomi Smart Home. It has also introduced a new rice cooker under the Mi Ecosystem with support for cloud connectivity since the cooker has built-in WiFi 802.11n. This lets you adjust the condition the rice needs to be cooked and control several features using the mobile app, which also comes with recipes.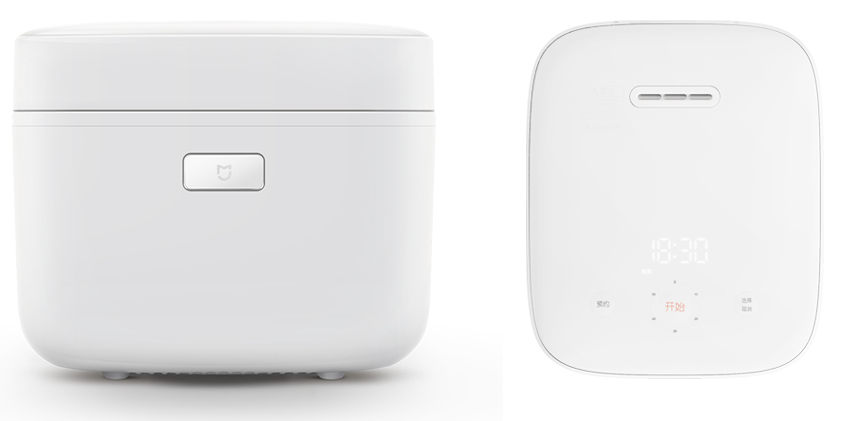 The Mi Induction Heating Pressure Rice Cooker has a magnetic relief valve to precisely control the pressure inside the rice cooker to 1.2 times the atmospheric pressure, corresponding to an ideal boiling point of water at 105 degree Celsius, which results in more flavorful rice.
The container inside is made of grey cast iron, which really strong, offers uniform heat, comes with non-sticky coating and undergoes 66-step process. You can just scan the code on your rice package and the data will be uploaded to cloud. A corresponding heating method will be calculated and carried out. It currently supports more than 200 brands of rice, and this will be expanded in the future. It has 3-liter capacity and also comes with a spoon.
The Mi Induction Heating Pressure Rice Cooker is priced at 999 yuan (US$ 153 / Rs. 10200 approx.) and will go on sale during Mi Fan Festival on April 6th. Xiaomi said that the cooker is 40% the price of comparable high-end Japanese induction heating pressure rice cookers.
Regarding the Mi Ecosystem, Xiaomi said:
To build the Mi Ecosystem, Xiaomi has so far invested in 55 companies that design and manufacture products beyond its three core product categories: smartphones, smart TVs and smart routers. Among these, 29 companies including Zhimi (which makes the Mi Air Purifier) and Viomi (which makes the Mi Water Purifier) have been incubated by Xiaomi from their founding. To date, over 20 Mi Ecosystem companies have launched products and won 28
international design awards in total.

Several Mi Ecosystem companies have become industry benchmarks. Zhimi's annual sales of air purifiers crossed one million, Zimi has sold over 46.9 million power banks to date, while Huami has sold over 18.5 million fitness bands. Among these 55 companies, seven have annual sales of over US$100 million, while two have reached annual sales of over US$1 billion.