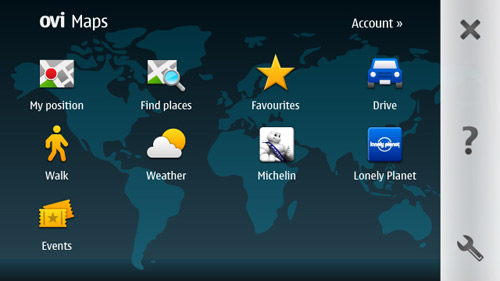 Nokia's Ovi Maps has finally received an update, after its launch 4 months ago.
In this update, Ovi Maps has become faster, better and more personal.
New Features:
Ovi Maps is now faster and more accurate: Ovi Maps team has now optimized the process of acquiring the location and have added Wi-Fi positioning as well.
Improved Graphics Performance: Another major change in Ovi Maps is the faster graphics performance when the user is zooming in and out of maps, panning and tilting.
Qype Integration: Qype, the popular user recommendation and review portal, has been now integrated to Ovi Maps. Therefore all Qype places are now available on Ovi Maps along with Lonely Planet and Michelin Places.
Own Voice Integration: Nokia which had released the Own Voice service a few days back has now integrated it to Ovi Maps. You can now enjoy navigation in your own voice or use voice packs shared by other ovi maps users.
Nokia also stated that from a week now,Select Devices like N97, N97 mini, 6710 Navigator and X6 will ship with the new Ovi Maps, a car holder and a car charger in box whereas 5800 XpressMusic, 5230, E52 and E72 will ship with the new Ovi Maps and a car holder.