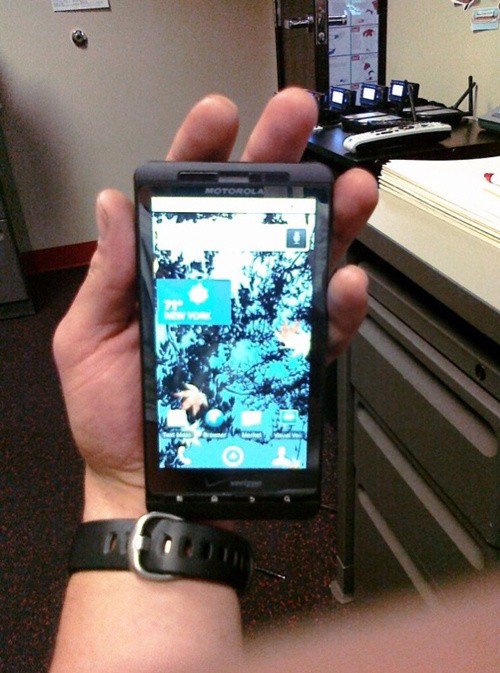 First it was the Apple iPhone HD/4G. Now, Gizmodo have published a story and picture of a phone that they say is the Motorola DROID Shadow.
They say that the phone was left behind in a Verizon Wireless corporate gym. It is said to be the next big thing for Motorola and the successor to the current Motorola DROID/MILESTONE.
The features include:
8 Megapixel Camera with HD (1280*720p) Video Recording
4.3″ Touchscreen
Android Froyo 2.2
HDMI Port
Snapdragon Processor
16GB Internal Memory
It is said to be scheduled for release in June or July exclusively on the Verizon network. It might also be released internationally under a different model name like it's predecessor.