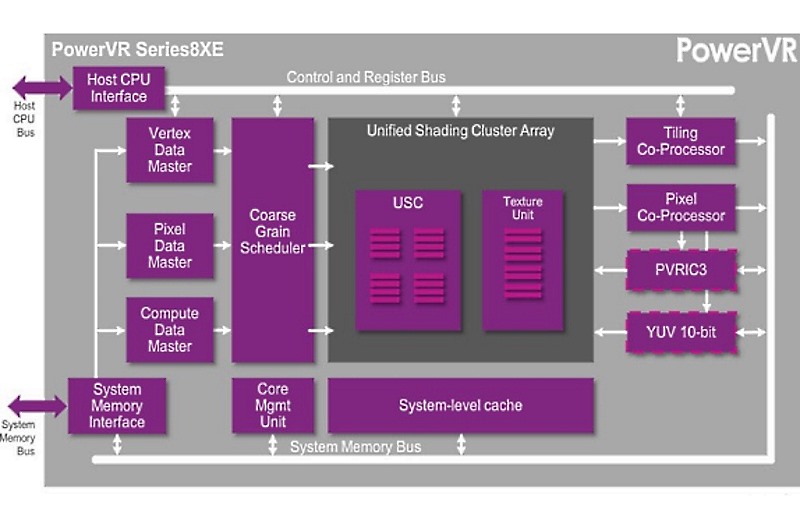 PowerVR, a division of Imagination Technologies – well known for its mobile GPU's, has announced a new smaller and powerful GPU family aimed at the entry-level mobiles and for embedded market.
The manufacturer claims that the new PowerVR Series8XE family improves on fillrate capabilities by 60% to 100% per mm2 compared to competing solutions by other brands, not just that it is also 25% smaller than the previous PowerVR Series7XE GPU of same speeds. The enhanced Series8XE micro-architecture is such as that the GPU configurations can be up to 30% to 45% smaller than the competing solutions.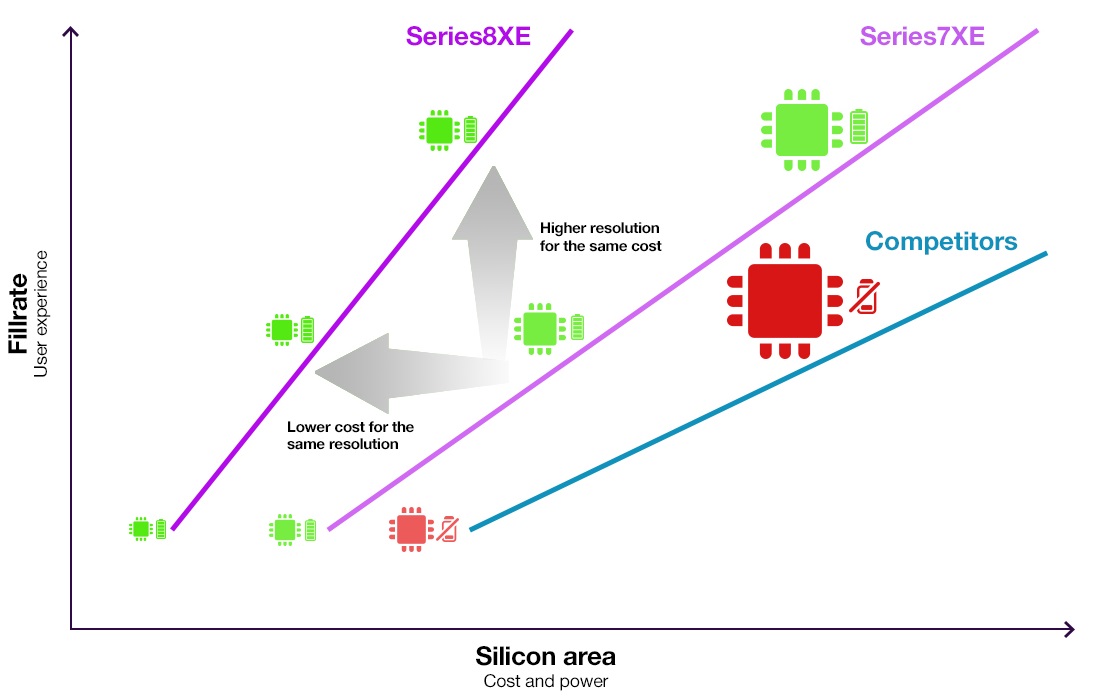 It is said to be an upgrade for the feature set of mobile SoCs to OpenGL ES 3.2 and Vulkan 1.0, therefore ensuring that these devices can support the latest applications and future advancements in APIs.
The first two GPUs from the Series8XE family are PowerVR GE8200 and GE8300 – offering 2-pixels per clock and 4-pixels per clock, respectively. This new GPU family also includes optional features that are very relevant for the set-top-box and 4K TVs.
Imagination notes on its blog:
The PowerVR XE range provides a range of scalable solutions with the right features for ultra-affordable phones, tablets, TVs and automotive infotainment units. With the new Series8XE family, we're offering the most efficient GPUs ever designed that will enable even more accessible devices, longer battery life and better application support.