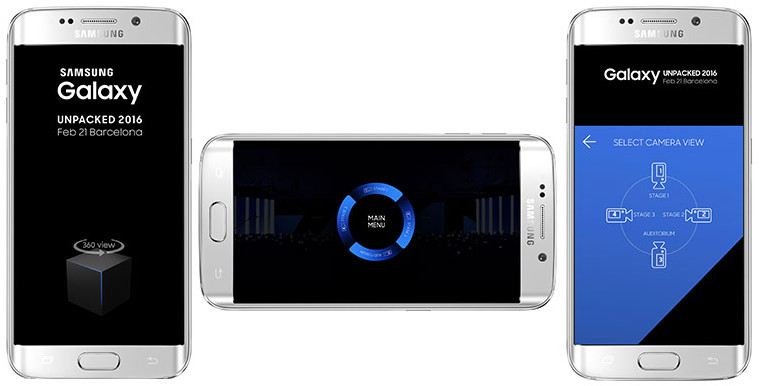 Samsung today announced that it will offer 360 live streaming for its Galaxy Unpacked 2016 event for the first time. This will be available through PC, Android and iOS devices using Unpacked 360 View app and also through the latest Samsung Gear VR.
You can also watch the Galaxy Unpacked from four angles – from the auditorium, stage left, stage right or from center stage. You can just pick whichever spot is right for you, then use the 360 live streaming to get a complete view of the event from every angle.
Samsung will introduce the company's flagship Galaxy S7 and S7 edge smartphones at the event. We had already seen several leaks, including press images of both the smartphones.
The Galaxy Unpacked 2016 takes place at CCIB (Centre de Convencions Internacional de Barcelona) on February 21st, Sunday and starts at 19:00 CET (11:30 PM IST).
Watch Samsung Galaxy Unpacked event in 360-degree – PC | Android devices | iOS devices