Google has introduced Gamer IDs, a new way for the gamers to create an identity while playing. At present, while playing a game via Play Games, you have to use your name and boy there is no fun in that.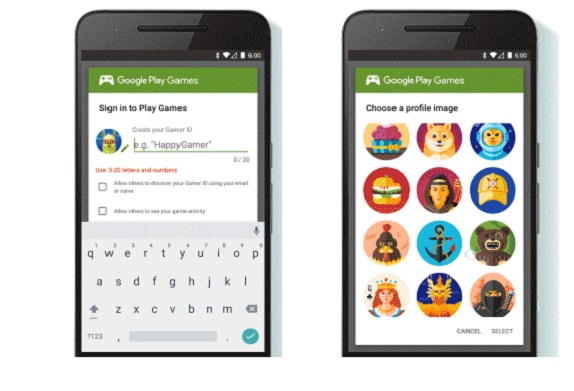 With the Gamer IDs players will no longer require you to sign up with a Google+ account. Gamer IDs will give you the ability to customize a unique Gamer ID and select a Gamer Picture from a selection of over 40 avatars to create a whole new gaming identity. At the time of the setup, users will also have the option to make their game activity public or private and the ability to associate their Gamer ID with their actual name and email address.
You can connect with others using your Gamer ID.  Google is also adding the ability to automatically sign into games. The new custom Gamer ID process will be rolling out over the next few weeks. If you are playing a game that uses Google's Play Games network for the first time, you will be prompted to create your ID.