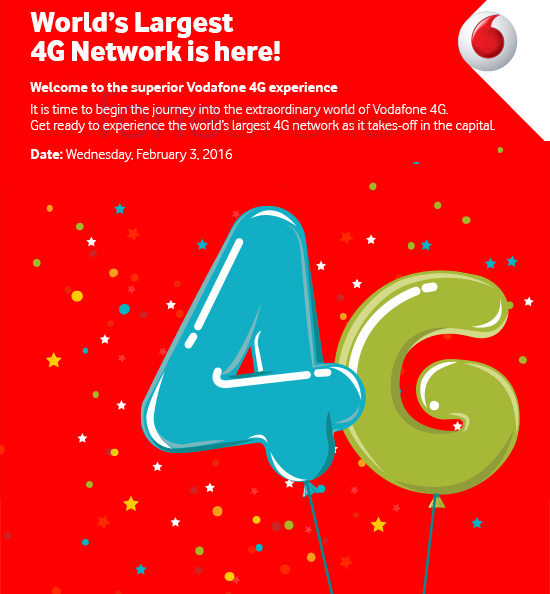 After successfully launching 4G LTE in Kerala, Mysore and Kolkata, Vodafone is all set to launch its 4G services in Delhi and NCR on February 3rd, Wednesday. Naveen Chopra, Chief Operating Officer, BJAS Murthy, Operations Director – North and Apoorva Mehrotra, Business Head – Delhi & NCR will be present at the launch event. The company started issuing 4G-ready SIM cards in Delhi & NCR region through Vodafone stores last week.
It will be based on 1800MHz FDD-LTE band 3, which the company acquired last year. Back in October last year it promised to roll out 4G services in Delhi/NCR region by December, but it got delayed.
Vodafone already announced that it will roll out 4G services in Mumbai and Bengaluru by March 2016 in the first phase and also said that testing has already commenced successfully in these locations. Vodafone will compete with Airtel 4G in Delhi, which was launched in August last year, after a month of trials.