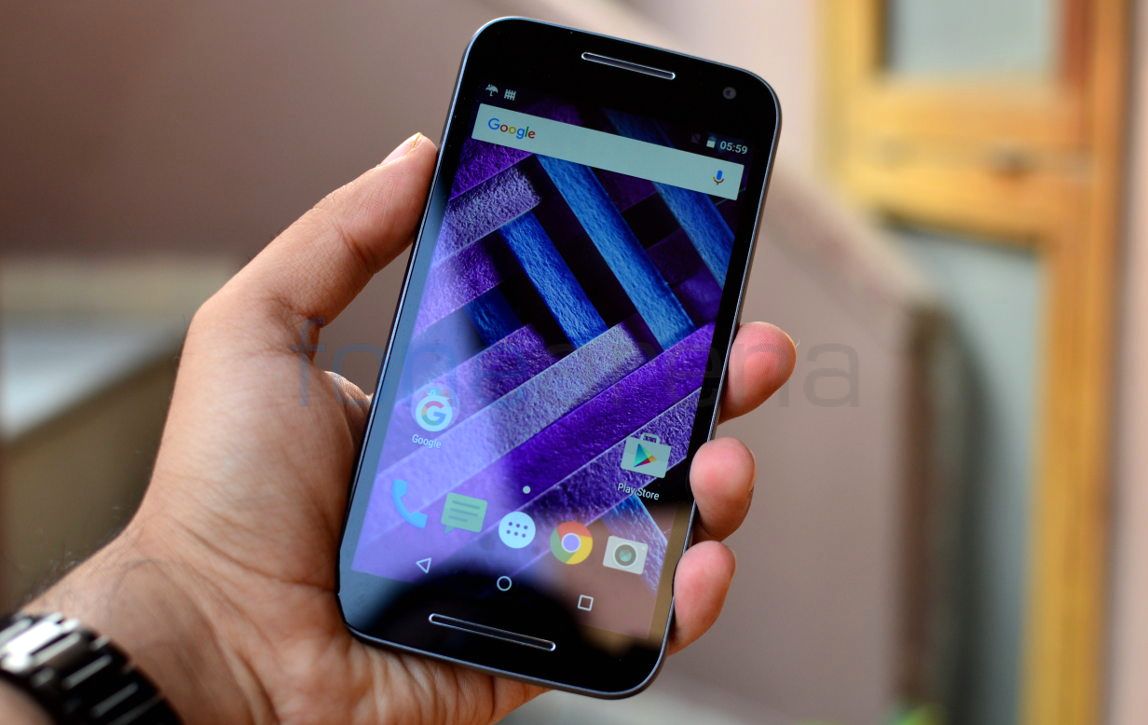 Motorola has finally started rolling out Android 6.0 (Marshmallow) update for its latest Moto G Turbo Edition smartphone in India, in less than couple of weeks after it rolled out Marshmallow update for the Moto G (3rd gen) in the country. Motorola rolled out Android Marshmallow update for the Moto X Style in India back in November last year and the Moto X Play got the update earlier this month.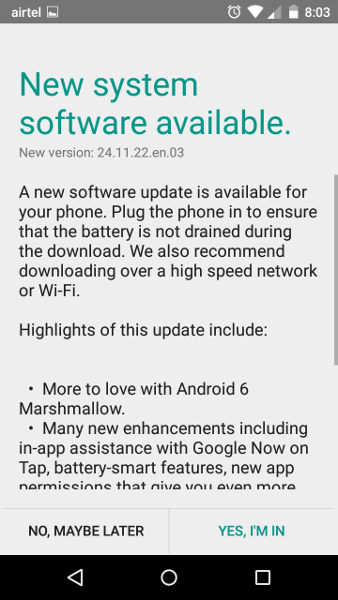 Android 6.0 concentrates on App Permissions, Web Experience, App Links, Mobile Payments, Fingerprint Support and Power & Charging. It also brings new Doze battery saving feature that uses motion detection to cut off background activity when the phone is in standby, but it will still wake up for important events like alarms.
Motorola confirmed Android 6.0 (Marshmallow) update for a range of smartphones back in October last year. It recently added the Moto E (2nd Gen) 4G to list and said that it will get the Marshmallow update in Canada, Latin America, Europe and Asia, excluding China.
The Android 6.0 (Marshmallow) over-the-air (OTA) update v24.11.22 for the Moto G Turbo Edition is 603MB in size and also includes the Android security update for December.
Thanks Sourav Sarkar! Image via @sanchit295