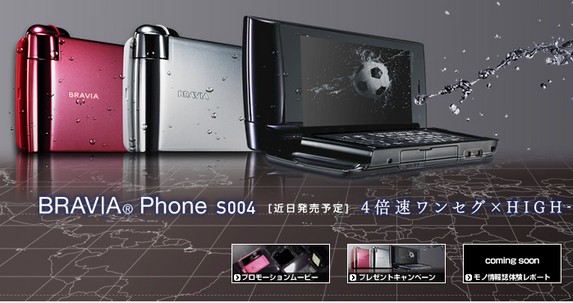 You might have heard about Sony BRAVIA Televisions but a BRAVIA branded Phone S004 has landed in Japan. We are not sure if this is the first phone with that branding but the specs do look interesting with a 1 GHz CPU , 8 Megapixel Camera , TV and you can carry it along with you to the bathtub !
It's seen in 3 colors – black , pink and white !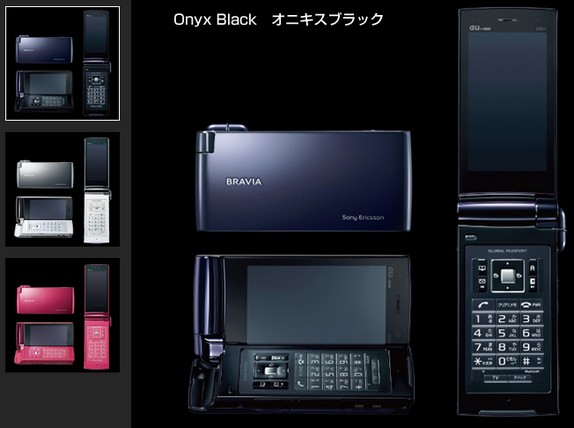 Sony BRAVIA Phone S004 Specs
854×480 pixel TFT Display and Secondary External display
8 MP Camera
microSD memory card slot
Backlit keypad
1 GHz Snapdragon CPU
TV
Waterproof like many Japanese phones
Here area couple of videos of the Phone
httpv://www.youtube.com/watch?v=L17WQwt6Nco
httpv://www.youtube.com/watch?v=6gUq1gtHR38
And after watching the videos we figured out that the slider mechanism works in 2 ways ! Interesting ?
It will be available only in Japan on Carrier AU KDDI
via Sony Japan