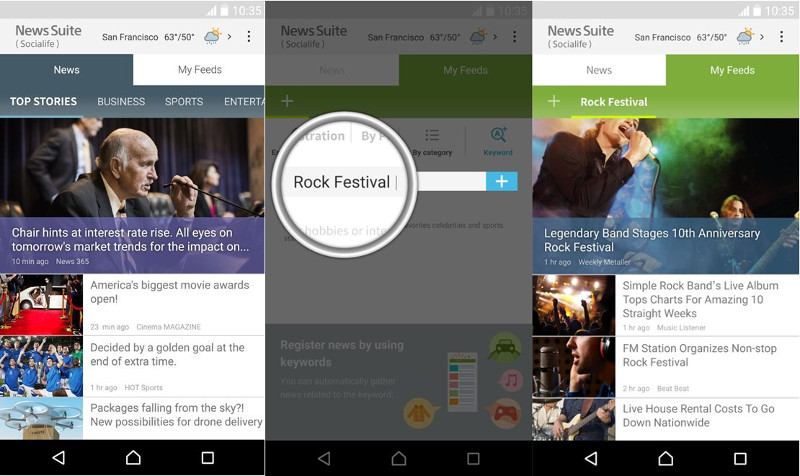 Sony released Socialife News app for its devices back in 2012, later in 2014 the app was released for all the Android devices. Today the company has renamed the app as News Suite and has also updated it with new User Interface (UI) that brings a new two-tab system. It also gets a new 'News tab' that features general news from around the world organized by genre, and the "My Feeds" tab gathers together news and blog posts that users are interested in – allowing general and personalized news to be viewed separately.
New features in Sony News Suite for Android v5.0.00.30.3

Efficiently get hold of the information you want, just by switching between the "News" and "My Feeds" tabs: News Suite features a two-tab system to deliver users the best of both worlds: the "News" tab provides a breakdown of general news organized by genre, and the customizable "My Feeds" tab allows users to choose the content they want to see most.
Speedily get to grips with general news with the addition of genre-organized news feeds: Users can view news articles organized by such genres as Entertainment, Sports, Business, Food, and Technology to get an instant grasp on what's happening in the world, as it happens.
Easily view articles that match your interests with the "My Feeds" tab: The "My Feeds" tab lets you gather and enjoy all the news you care about.
Download Sony News Suite (Free) – Android