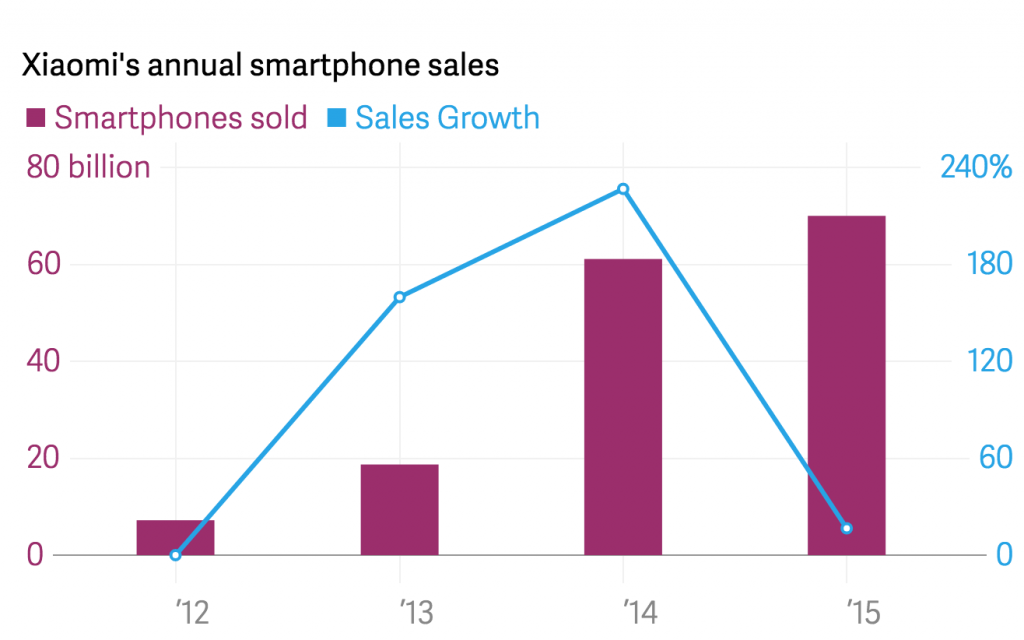 Xiaomi declined to reveal the sales numbers for its smartphones to the media in December 2015. People expected that the company could be avoiding it as they might have missed their target of 80-100 million devices that year. However, the actual sales numbers are much worse according to Weibo.
Apparently, the company only managed to sell around 70 million smartphones during 2015 which is a good 10 million units short of 80 million. The figure of 80 million units itself was a downgrade from their initial target of 100 million units.
Although there has been an increase in the number of sales annually by 16%, it still isn't as good as the previous year which had an increase of 226%. You could argue that the primary reason for that was because Xiaomi started selling phones outside of China for the first time. But even then, the sales figures for 2015 aren't very promising.
Xiaomi's exponential growth was one of their key methods to attract investors to take their company to the next level. However, with disappointing stats, the company may have a tough time attracting investors again.