The big news from the Qualcomm's press conference yesterday was that LeTV Le Max Pro would be the first smartphone to feature the new Snapdragon 820 processor.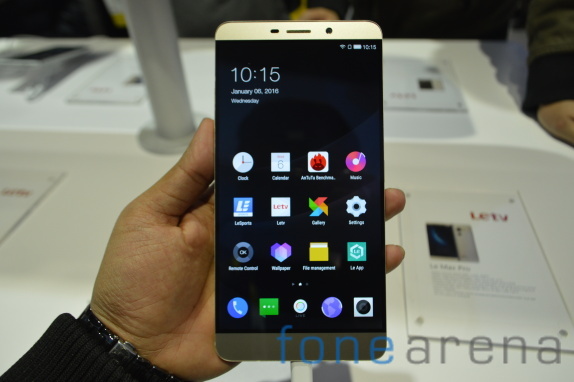 The first wave of Snapdragon 820 smartphones will inevitably be announced at Mobile World Congress next month. But, first is first, let's focus on the LeTV Le Max Pro. On paper, the smartphone is a beast and naturally we were very curious to play with the device. Here's our first impressions –
httpv://www.youtube.com/watch?v=WoFJzzTQl_0
LeTV Le Max Pro sports a huge 6.3-inch display with a resolution of 2560 x 1440 pixels and features a premium metal body. The device feels solid in the hands. There's plastic antenna cutouts on the frame and the overall design is something that has been inspired from the existing smartphones.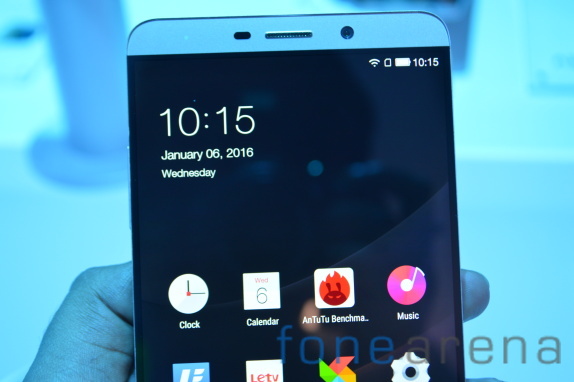 As we told you earlier, the Le Max Pro is powered by a Snapdragon 820 chipset with quad-core processors clocked at 2.2GHz. The Adreno 530 GPU is in charge of the graphics and there's 4GB of RAM on board to make sure everything runs smooth. It's too early to make comments on the performance of the new Snapdragon and whether it is better than the previous version or does it have thermal issues.
On the rear, we can find the 21 megapixel camera with optical image stabilization. The camera focus was very quick and the post-processing was super-fast as well. The fingerprint reader is also placed on the rear of the smartphone and it is based on Qualcomm's Sense ID technology, which enables the sensor to detect fingerprints through metal and glass.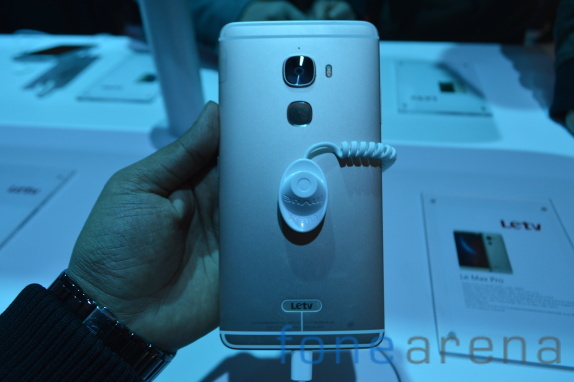 LeTV Le Max Pro runs on Android 6.0 Marshmallow with a layer of custom UI from Letv. Just like other UI's from Chinese manufacturers, the Letv's too doesn't have an app drawer and all the applications are placed on the home screen.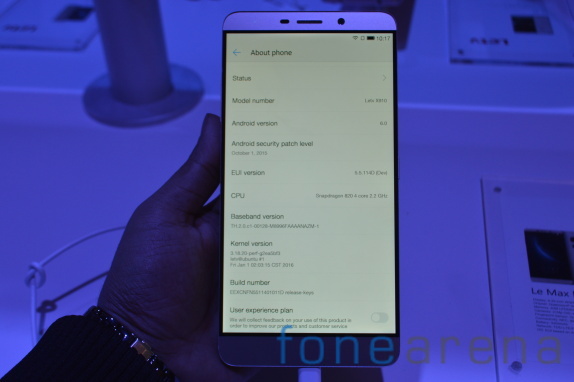 Overall, the LeTV Le Max Pro has managed to impress us and we look forward to spending some quality time with it.