Huawei's presser at the on-going Consumer Electronics Show in Las Vegas saw the introduction of two new versions of Huawei Watch targeted towards women audience.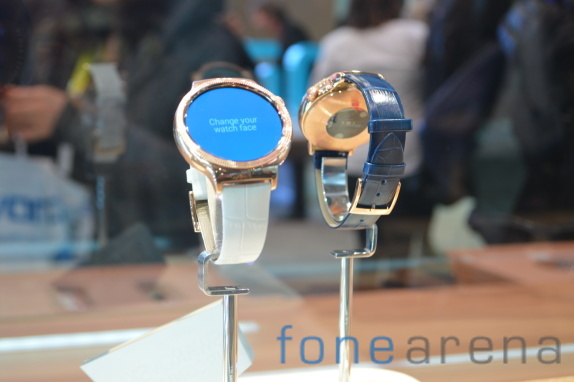 The female audience have always been neglected or left out when it comes to the wearable space. Huawei is bridging that gap with its latest introductions. We had a chance to take a look at them and here's hands-on report dedicated to our female readers.
The Jewel edition of the Huawei Watch sports Swarovski crystals and each watch has about 68 of them around the bezel. The frame is made up of a stainless steel and is painted rose gold.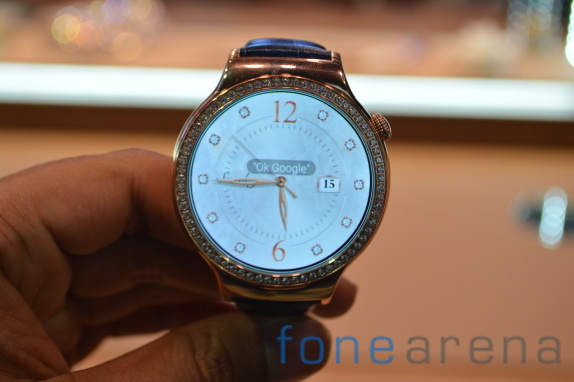 Huawei Watch Jewel version obviously comes with a price and if it's out of your range, then you can take a look at the Elegant model. It has stones and comes with some fancy straps.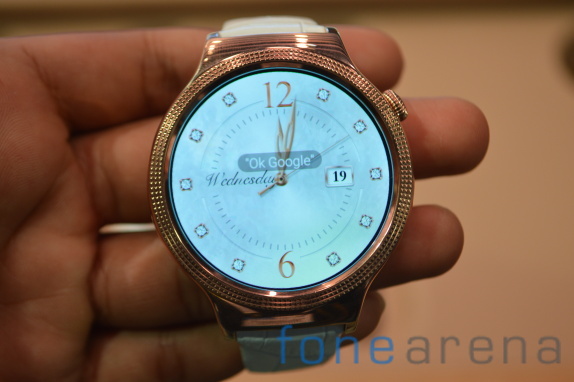 Huawei might not have made the perfect smartwatch for ladies just yet. Both the new versions comes in 42mm size and we are guessing that this might just be too big for them. However, we might be completely wrong here.
There's absolutely no difference when it comes to the software of the original Huawei watches and the newly launched versions. Android Wear OS is still powering the device and offers all the standard features.
Huawei Watch Elegant is priced at $499 and the Jewel model is all yours for $599. If you want the rose gold plated edition sets you back by $799.