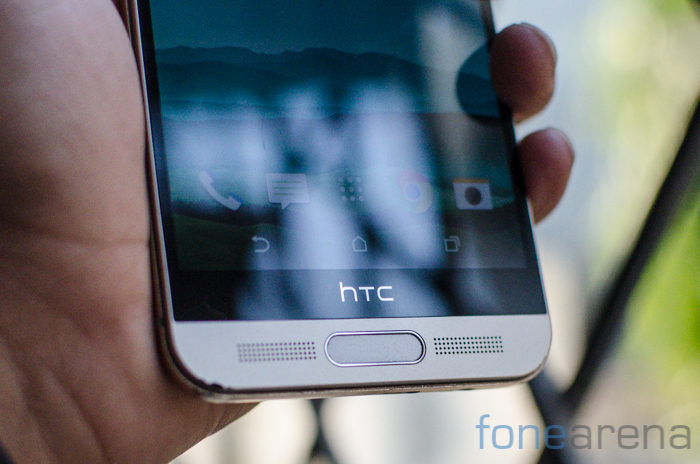 HTC recently reported net loss of NT$4.48 billion (US$138 million) for Q3 2015 in its unaudited results, now in its consolidated results it has reported a net loss of NT$4.5 billion ($139 million), on revenue of NT$21.4 billion ($660 million) for its fiscal 2015 third quarter that ended September 30, 2015. After consecutive losses, HTC said it will no longer provide financial guidance for its business going forward.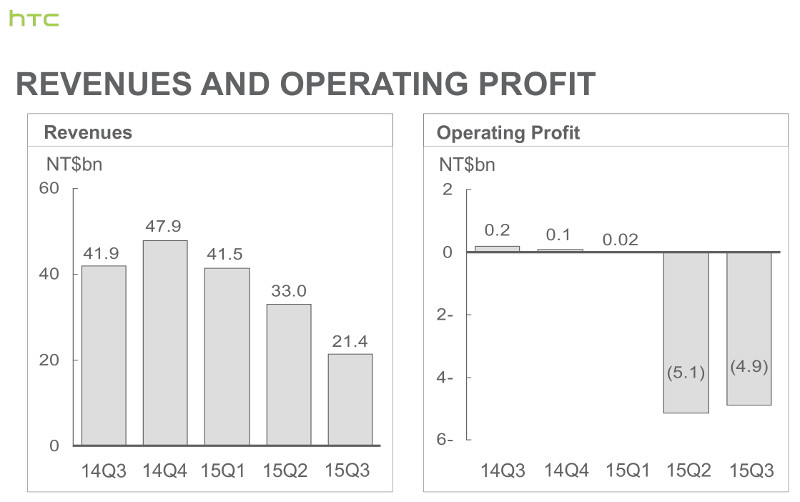 This quarter is slightly better than a net loss of NT$5.1 billion last quarter, but the revenues are almost half the NT$41.9 billion ($1.3 billion) recorded a year ago. "HTC's comprehensive program of restructuring and streamlining continued in Q3, resulting in significant reductions in operating expenditure across the organization and a sequential reduction in operating loss. While demand at the high end remained soft, Q3 results came in at the higher end of expectations," said the company.
HTC had posted $252.7 million loss for Q2, 2015, following which it also announced 15% reduction in globally that translated to 2,250 job cuts. The company introduced the new HTC One A9 smartphone this month. It said that it is in a commanding position in smartphone innovation going into the new year.
Cher Wang, Chairwoman and CEO of HTC, said:
Our 'back to basics' approach to realigning the organization is starting to bear fruit, with a more dynamic entrepreneurial spirit emerging that will enable us to more quickly respond to fast-changing market conditions. This will stand us in good stead as we head into the next few quarters of exciting product launches across all of our business units, starting with this month's spectacular launch of the stylish HTC One A9, and will enable us to continue to achieve on our growth strategy.