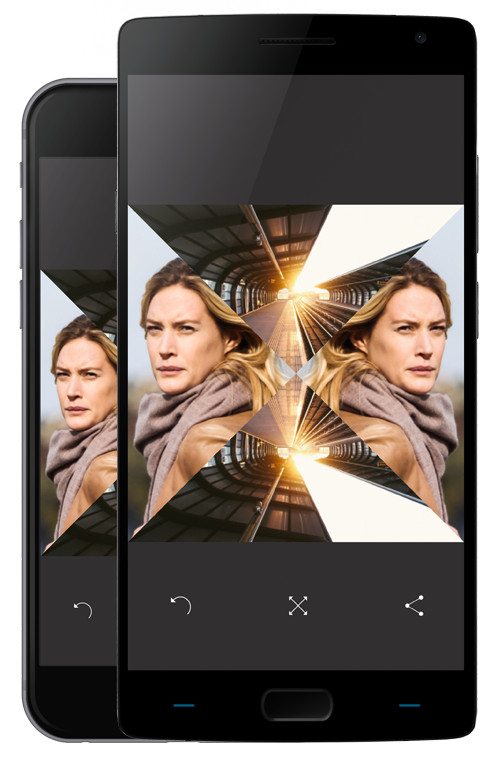 Hot on the heels of the announcement of the OnePlus X, the company has gone and released a new photo app called Reflexion. It is already available for download for both Android as well as iOS users.
It is hard to describe what exactly the app does and the video below will probably give you more of an insight into its functionality.
httpv://www.youtube.com/watch?v=XczhUed1X_I
So as you can see in the video, the app lets you create illusions of sorts using reflections or "reflexions" as OnePlus might prefer to call it. It does have a unique perspective and could give some really interesting images. But as of now, the app seems to allow you to take one image with the front camera and another with the back camera to create a "reflexion". There isn't an option to choose an image from the gallery which would've been a nice feature to have and probably would've helped make more creative photos as well. Perhaps an update version will bring in that functionality.
We aren't sure what exactly is the purpose behind the app other than the fact that the final image resembles an X and that is what their latest smartphone is called.