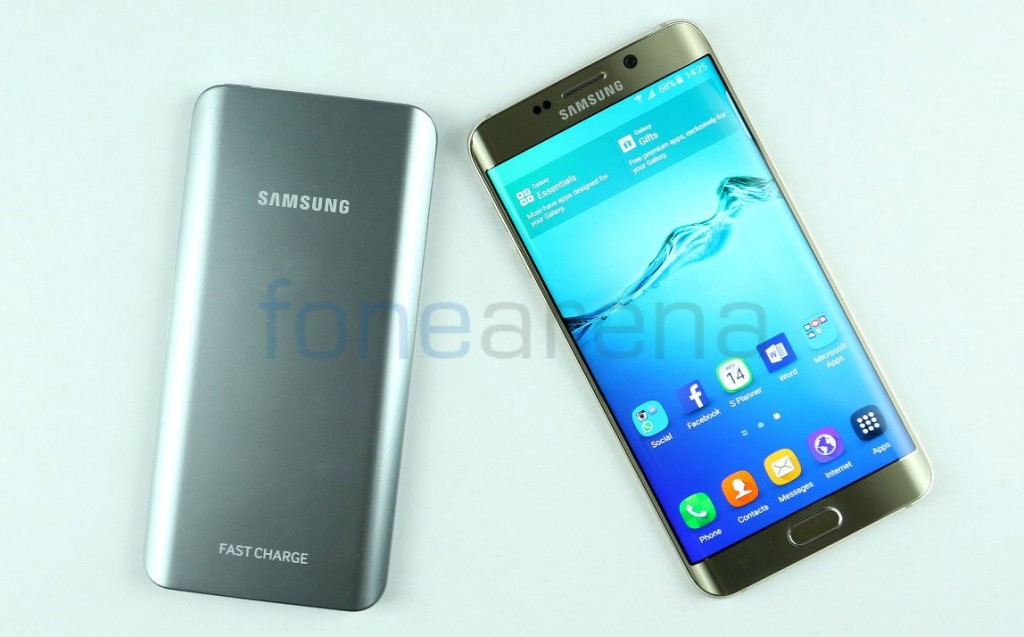 We hope that you have seen our unboxing of the Samsung Fast Charge Wireless Pad by now. Along with the Note5 and S6 edge+, Samsung also announced a new fast charge compatible battery pack which has a capacity of 5200 mAH which we unboxed.
httpv://www.youtube.com/watch?v=6TqG8ulLl6o
The contents of the box are:
Samsung Fast Charge Battery Pack
microUSB Cable
User Manual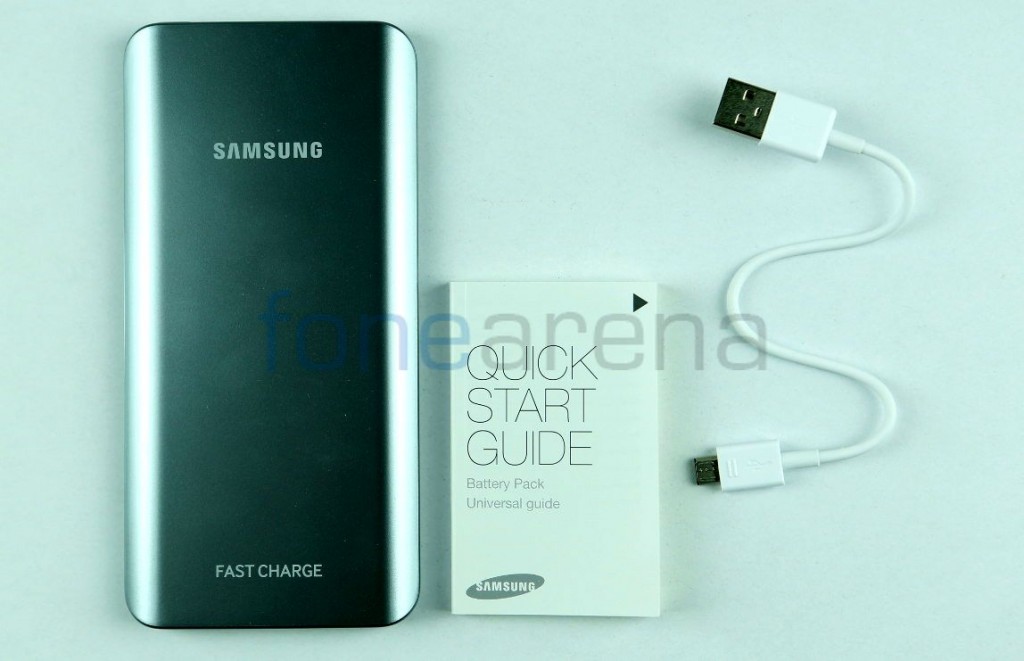 The capacity of 5200mAH should be good enough to charge your Note5 or S6 edge+ around one and a half times. The list of supported phones for the Fast Charge feature include Galaxy Note 4, Note Edge, S6, S6 edge, Note5 and S6 edge+. Other phones will also be charged but at regular 2A speeds.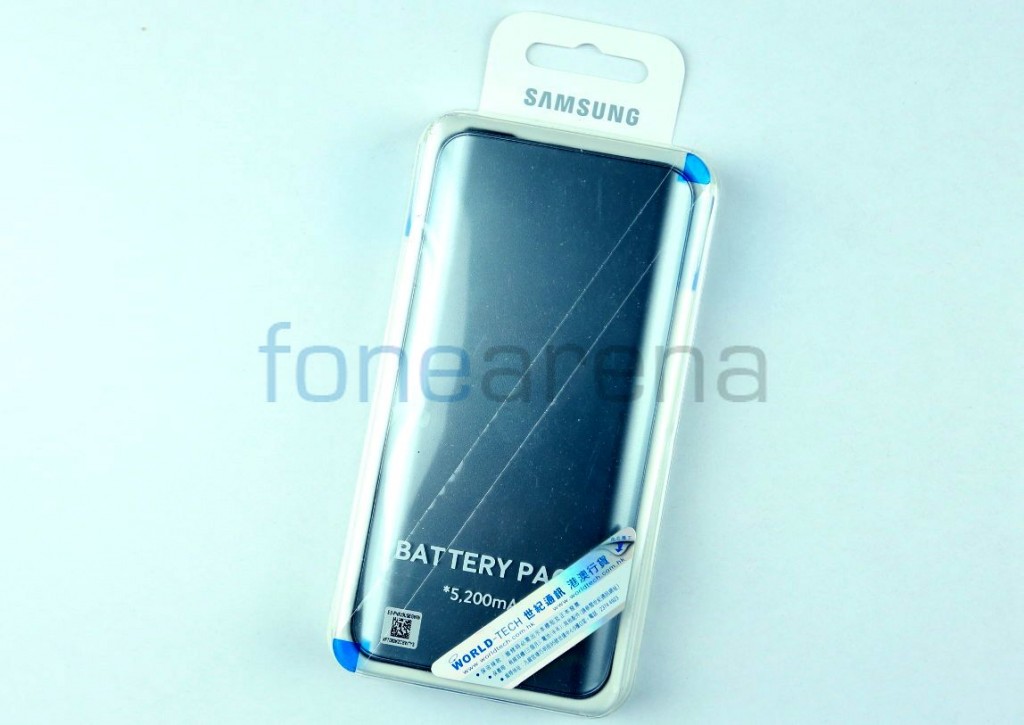 The battery pack can be recharged with any regular microUSB port. There is one microUSB port, one full sized USB port, a power button and light indicators to show the battery level. The battery pack has a design that looks like a cross between the S6 edge+ and the Note5 as it has curved edges on both sides. It also supports pass through charging which will first ensure the phone is charged to a 100% before charging the battery pack itself.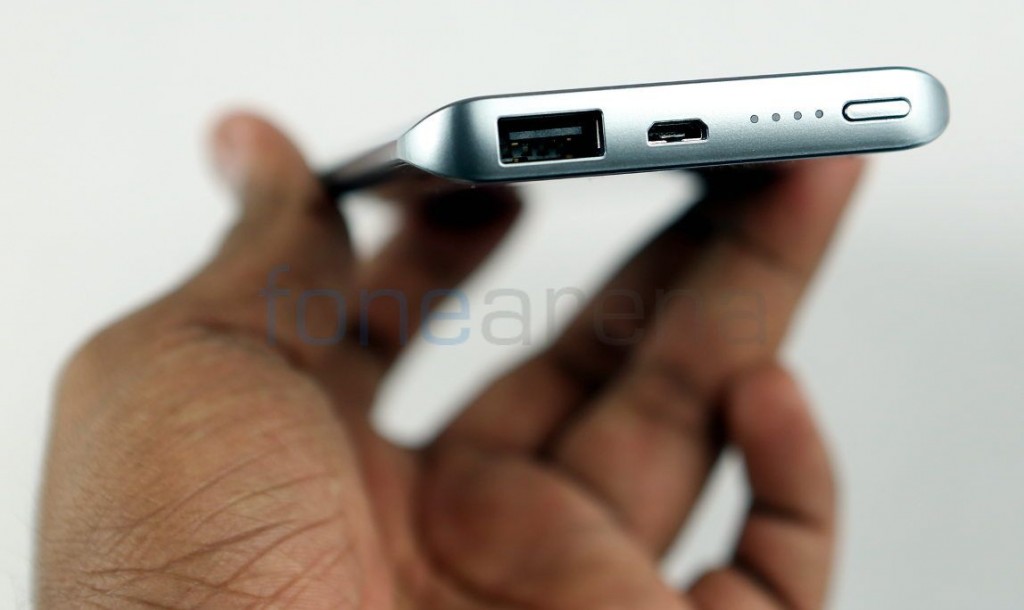 The battery pack retails for a price of US$ 70 in the US and comes in both Gold and Silver colours. We will be doing a review of the fast charge battery pack in the near future so do stay tuned for that. If you have any questions, feel free to let us know in the comments section below.