With the review of the Design and the Software aspect done, we are left with only one part of the review covering the internet experience, emailing, music and accessories, camera and of course the phone as a feature itself.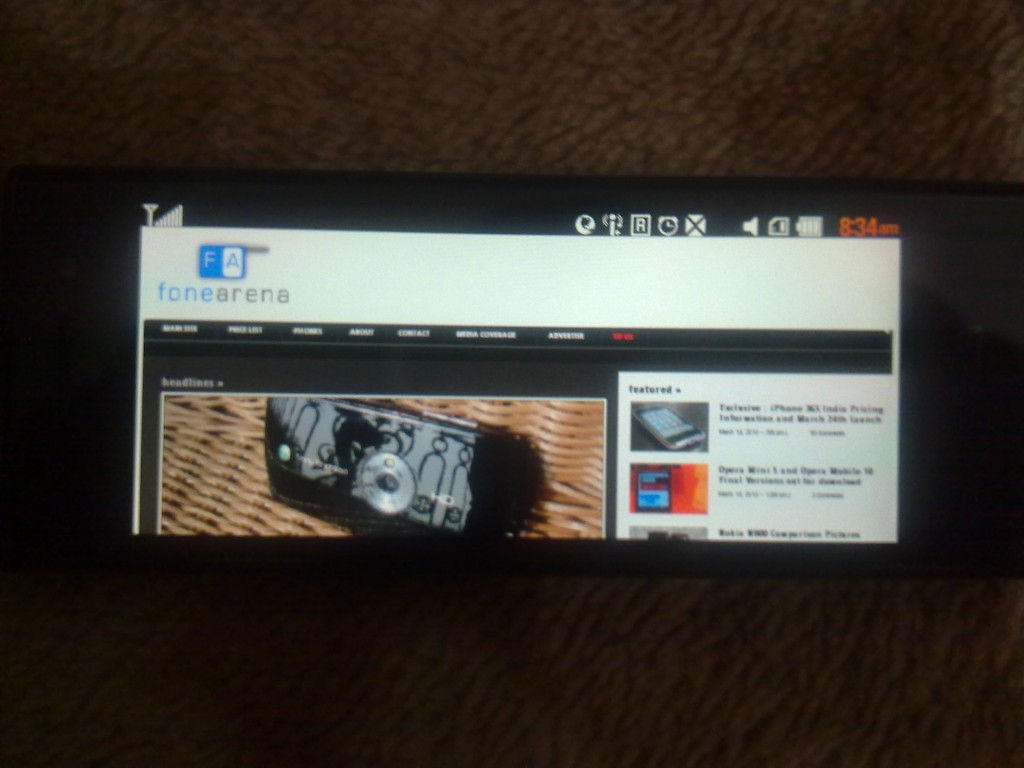 Internet Experience:
The BL40's screen is a big plus point for it, when it comes to viewing a website. Due to the real estate available it became very easy to browse websites. In fact Fonearena's own website showed up in the PC format instead of the 'lite' Mobile version – neat I say!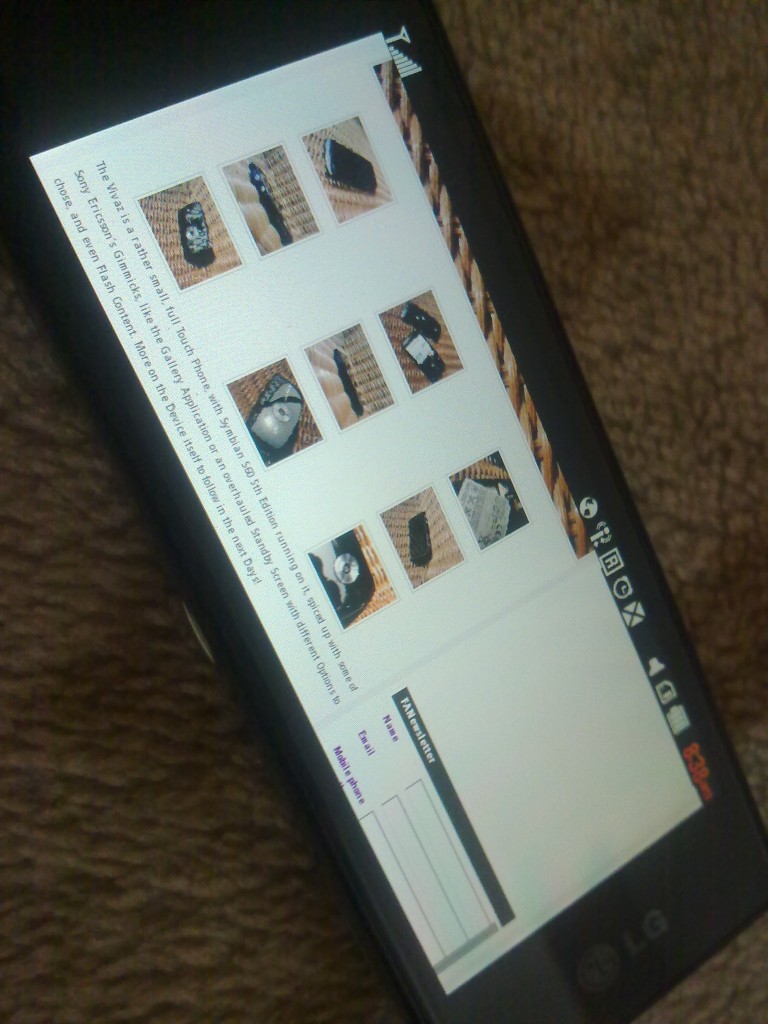 The browser allows one to open multiple windows and therefore browse multiple sites at once. I found it quite easy to use the internet browser, no rocket science involved there. Visually, this is a great browser – everything neatly arranged and accessible. But there are gremlins here and there; on a good WiFi network too we found that loading the site took more time than necessary. We tried the same site on the PC and another phone, just in case it was some error. But the BL40 consistently lagged. I guess there is a small issue that can be nagging to the customer. Youtube support is also an issue. I could not get it to play, clearly showing that Flash is not supported.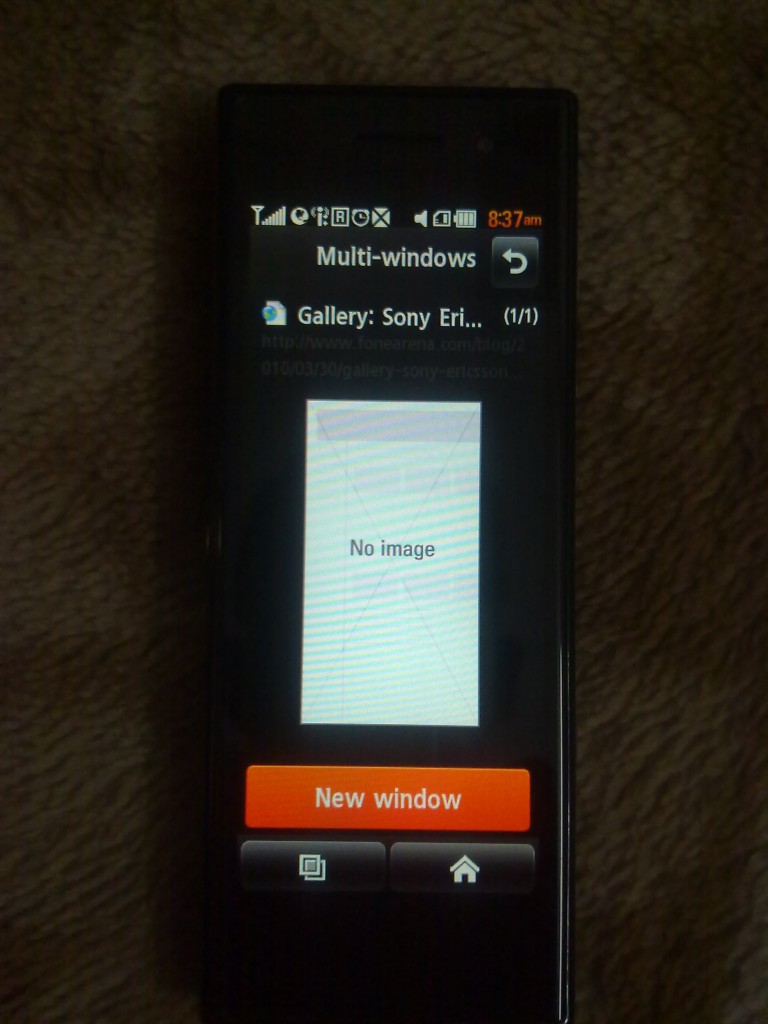 We seriously believe that Flash support is essential to this device. Changing ports and direct streaming is not the answer.
I'd rate the internet experience at 6/10, ruined by the lack of Flash support and the slow loading of web pages on WiFi. It could have been right there on top, maybe if LG fixes it up quickly…
Email: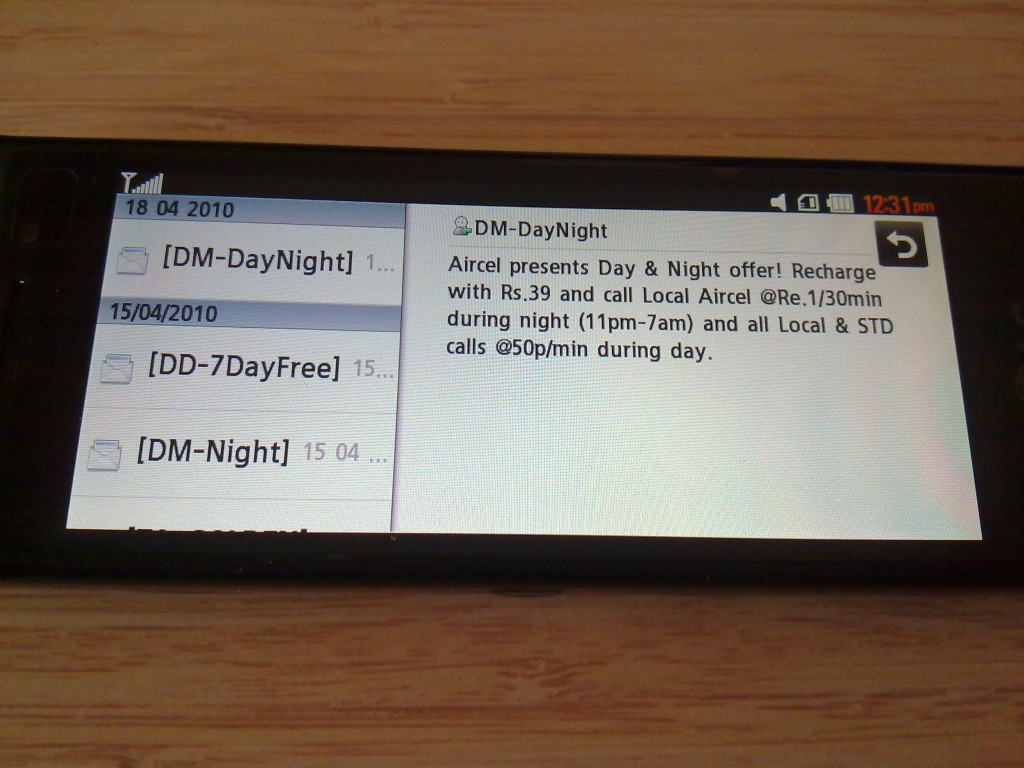 The Email client on the BL40 is just the same as the SMS client in the device. The mail client supports an attachment limit of 2MB and Office and PDF files amongst the standard jpegs. Any compressed file formats can be safely regarded as unnecessary and that's a bad thing.
Gmail settings were retrieved instantly and in case you do run into trouble you can manually configure the settings.  We found the dual screen to be very useful here. Read the email and browse through your list of mails at the same time.
I'll give the mail client, a 7/10. Support for more formats and a bigger attachment size would have made this phone a very nice messaging phone.
Music & Accessories:
Music on the BL40 was an enjoyable one. The phone does not have stereo speakers. It has a single mono speaker which located on the front of the phone. Yes, the earpiece doubles up as the speaker too. The speaker is decent, but don't expect it to rock a party, unless it's connected to a better set of speakers via the 3.5mm jack.
With Dolby support and other equalizer settings the BL40 is sure to charm it's users with some good audio output. The headphones supplied, despite being in ear types were somehow just not comfortable, the left ear's plug just kept on falling out of my ear. Changing the rubber part to a smaller did not do the trick either. Also they aren't loud enough, at least not loud enough to really make somebody enjoy their music. At best it can be used for calls and some occasional music listening. These headphones are but by no means drab looking. The white colour coupled with the mic and the call receive button are in a small little enclosure, which is no longer than my thumb's nail and no thicker than 15-20 sheets of paper stacked together. These may be very unorthodox ways of describing it, but seems perfectly ok, considering that no one except Apple makes such cool looking ear phones.
On the accessory front, the BL40 comes with a high quality screen guard and a layer of stickers to prevent the glossy body from developing scratches. Absence of a memory card is an issue, but the 1.9GB available out of the box to the consumer ensures that one isn't immediately left handicapped. The data cable was a Micro SD type and it could be connected to the wall charger and used as the power cord in the charger. This is a rather innovative way to ensure that one doesn't forget the data cable anywhere. It is also a greener way to do things.
I'll rate the music experience at 8/10. Good music player and a nice set of equalizer settings along with Dolby. Wish the cool looking earphone supplied could enhance the music as much – 7/10 for accessories.
Camera: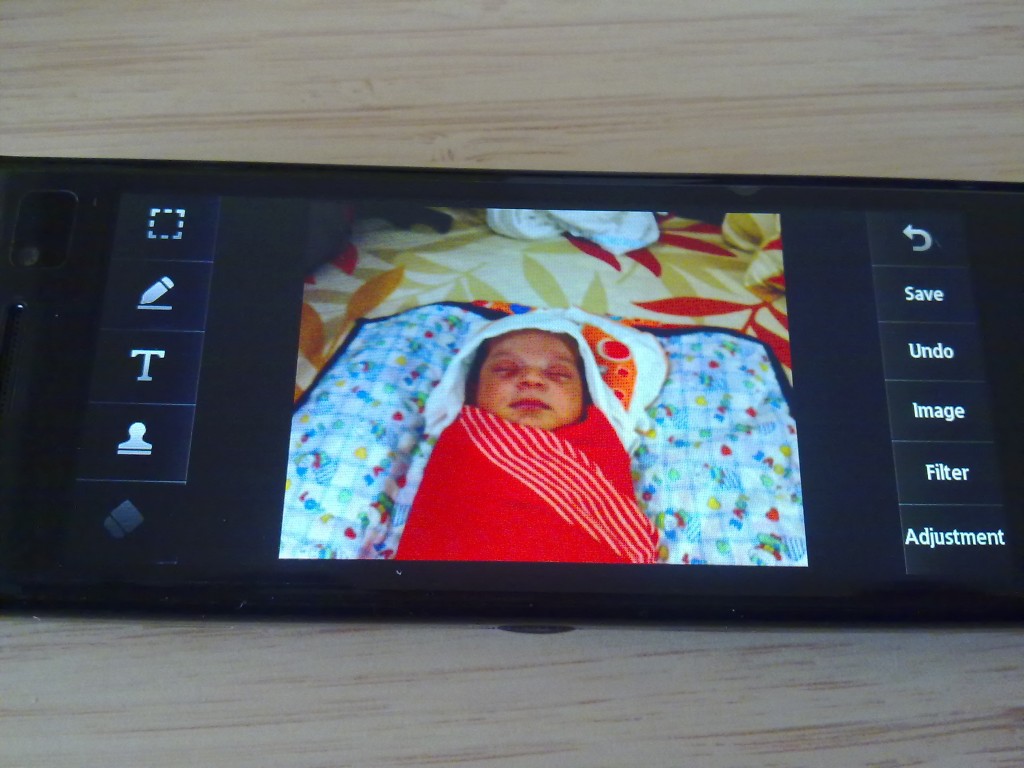 Now the camera on the BL40 is a Schneider lens equipped 5MP camera. I am a N82 fan and to me that is the standard to beat for any camera phone to qualify as great. So does the BL40 get there?  No it doesn't but it sure does leave quite a few players in the dust.
The 5MP camera is quite a snapper and allows for a lot of settings. It won't be wrong to say that it is in a way a fully functional digital camera, minus the zoom. In fact the UI is also very much like a camera's dials.
I was able to get some good snaps and I must say that I was pleasantly surprised with the quality. The BL40 has a good camera. In low light however, it really doesn't perform that well as it has just one LED for flash.
So from a camera point of view is it worth it? Yes it is. I found the BL40 to be a very good camera.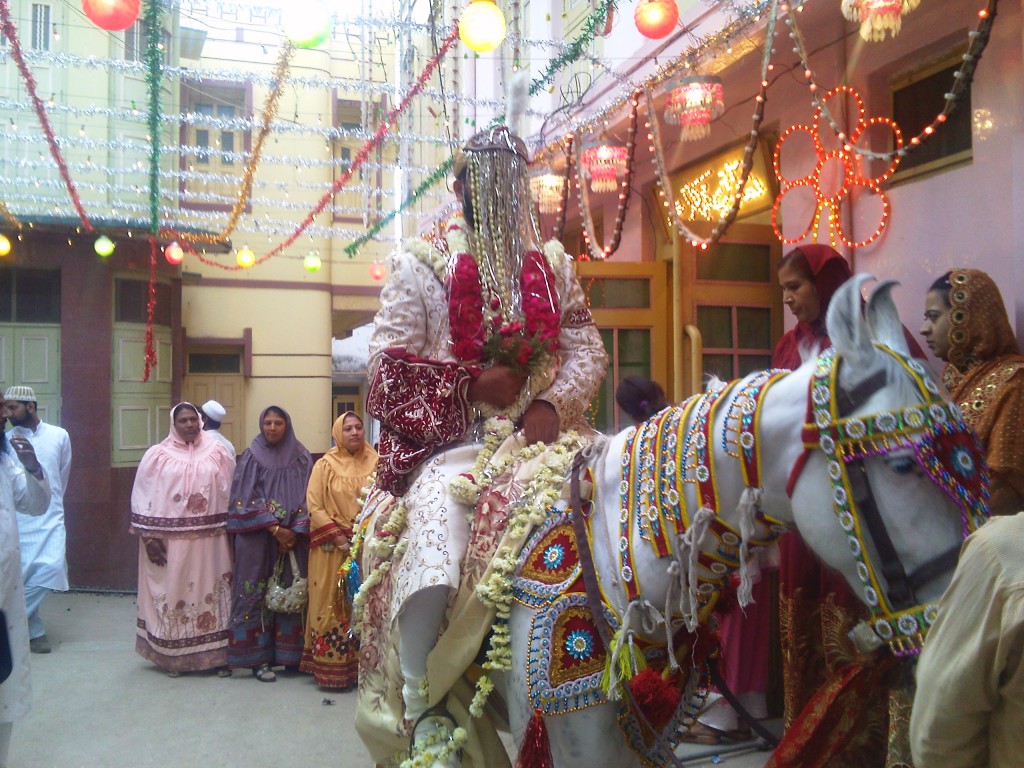 Video recording was at VGA quality @30fps and while recording I did not face any issues. Recording is spot on and very good.
Now once the videos and photos are taken, you can view them in the gallery. The gallery is slightly different from the normal galleries – it is like flipping through the albums in the iPhone. It's nice but a bit awkward at times. Visually appealing but could be a bit simpler.
The plethora of editing options makes this an ideal camera phone to have.
I'll rate the camera 8/10. Good quality snaps and videos with tons of setting options make it a good camera phone. Pity Xenon was missing.
Phone:
The BL40 is a phone which can do all these things that I have stated above. So while it can do a lot of things, it is equally important to see how it handles its main function – that of a phone.
The reception on the BL40 was good but we did find that the signal would drop suddenly to zero and the next instant be full again. I don't know if that is a bug or a problem with our review device. I however did not face problems in calling and receiving calls.
There were a few niggles in the audio quality during calls. There were quite a few instances when I could not hear the other person clearly for a few seconds in between a call. This was irritating and at times very bugging. I hope LG will take a look at this specific aspect in the phone and rectify it soon.
Dialing numbers was never an issues the virtual keypad was big enough. The auto-fill feature here is a neat touch. Basically what it does is completes the series for you in case you have dialed a number before. This is quite an important feature and I can't believe why other manufacturers haven't given their phones this feature.
A 7/10 is what theBL40 gets. Let down by the two issues we have mentioned on top.
This brings us to the end. Fonearena's verdict – A good phone with a bold design and a good OS and an even better camera. Small niggles and the brand name itself prevents it from being a hit.