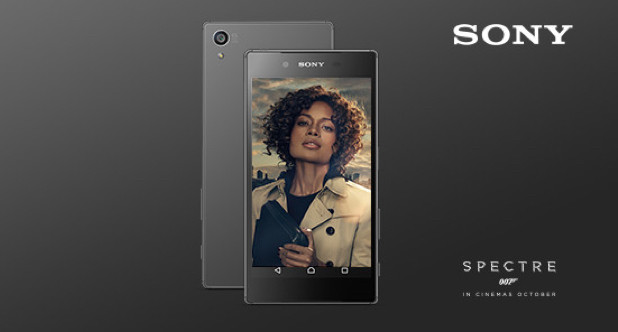 Sony introduced the Xperia Z5, its flagship smartphone at IFA earlier this month. The Xperia Z5 was outed in a promotional material for upcoming James Bond film Spectre back in July. Now Vodafone UK has announced that the Sony Xperia Z5 James Bond edition will be available for order from Wednesday, September 16th exclusively.
The special edition handset will include, official Bond themes, wallpapers, and a behind the scene blog from Moneypenny herself, which can all be downloaded from the Xperia Lounge. It also comes with several offers for pre-orders. You can check out the Vodafone UK blog for more details. Sony already announced that Sony Xperia Z5 will roll out globally starting from October.
Sony also unveiled 'Made for Bond' advertising campaign, which stars Naomie Harris as Moneypenny. Sony Pictures Entertainment's Spectre will be released in the UK on October 26 and in the US on November 6.