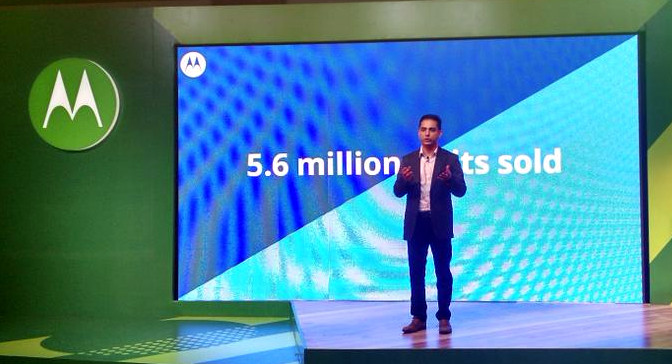 Motorola today announced that it has sold 5.6 million smartphones in India till date. This includes all the Motorola smartphones in Moto G, Moto X and Moto E series. Earlier this year Motorola announced that it had sold 3 million smartphones in the country. It sold 2.6 million smartphones in less than 8 months.
Motorola India's General Manager Amit Boni said at the Moto X Play launch today that the company's latest Moto G (3rd Gen) smartphone that was launched in July is one of the fastest selling smartphones on Flipkart. It sold 140% more than the Moto G (1st Gen) and 40% more than the Moto G (2nd Gen).
He also said that Motorola now has 160 service centres and 40 exclusive service centres across India. Moto Care on Wheels that was launched earlier this year in Delhi and NCR has been expanded to Mumbai and Bangalore. Last month Motorola launched Moto Xpress, a pilot project to offer doorstep home pick up and drop service for their customers in Delhi, Gurgaon and Noida.