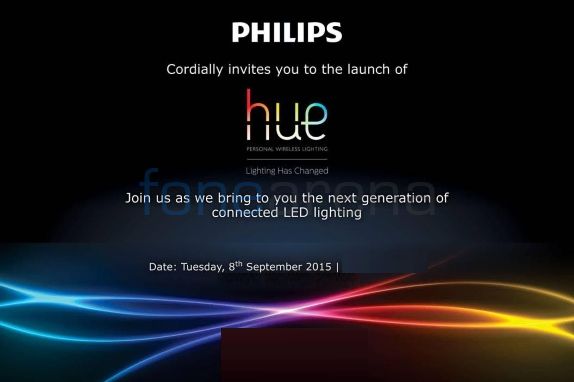 Philips is bringing its next generation of connected LED lighting to India on September 8. It appears that the company will launch its recently announced Hue Lightstrip Plus in the country.
The second-generation Philips Hue Lightstrip Plus LED strip can now be tuned to generate more natural white light along with more than 16 million different color options, and provides 1600 lumens output, up from 120 lumens in original.
The Hue Lightstrip Plus is a part of the Philips Hue ecosystem and can be controlled wirelessly from an app. It combines flexible design and can be shaped, bent, cut and extended up to 10 meters.
While announcing the Hue Lightstrip Plus earlier, Philips said that it will be made available in Europe and North America from October 2015. The two meter strip including the power adapter is priced at 79.95 Euros and USD 89.95 in respective regions. Additional, one meter extension strip will be available at 24.95 Euros or USD 29.95.