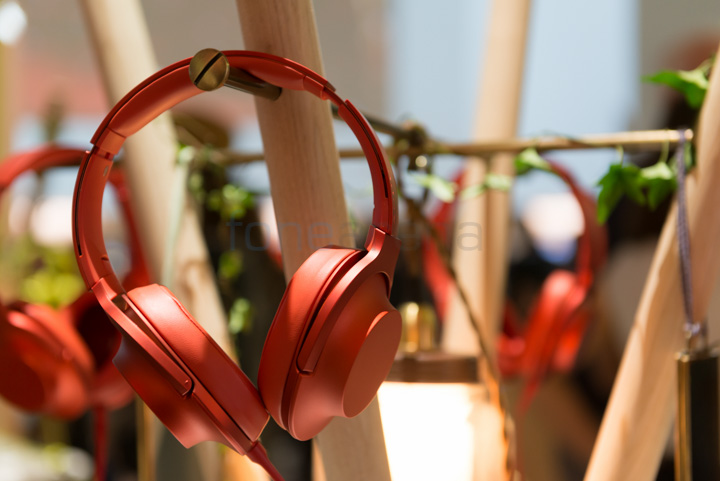 Sony launched h.ear on and h.ear in headphones at the IFA 2015. We are live at the event and got our hands-on both the headphones so let's take a look at them in detail in this photo gallery.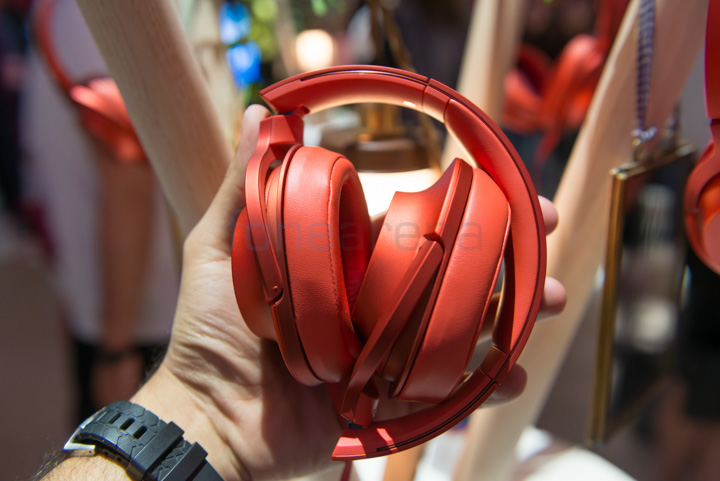 The h.ear on is a over- ear high resolution headphone that comes with a 40mm HD drivers which reproduce sounds up to 60 kHz. It comes in a headband style model.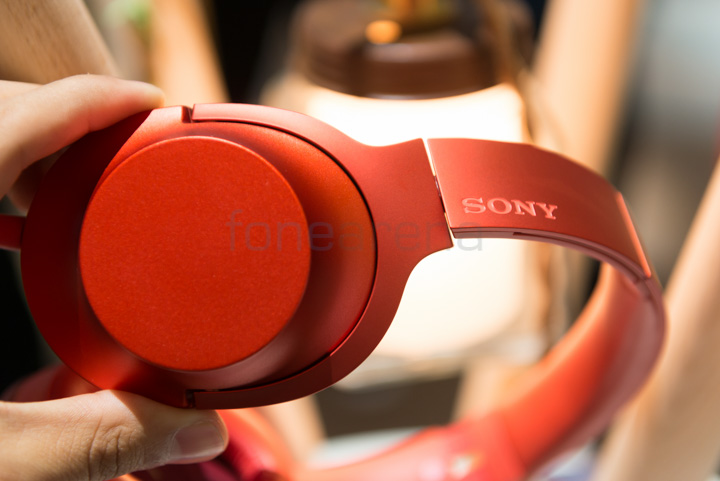 The Sony branding is present on top of the headband. Sony says that the headphone comes with an augmented bass that is complemented by lightweight CCAW voice coils which yield high-linearity responses in high-pitched sounds. They have a detachable, cross-talk reducing colour-matched cable and they also fold, which is useful when you want to carry them around.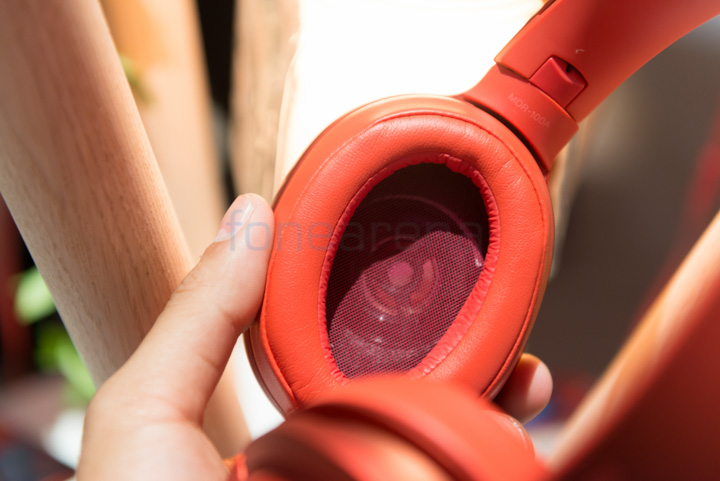 The domes of the acoustic diaphragms have titanium-coated to minimize unwanted vibrations. The headphones have a foldable 8-ounce closed-back design and detachable cables.
The headphones also feature battery-powered dual noise sensor technology and Sony's automatic noise cancelling feature to filter out unwanted noise for up to 16 hours after which they can be charged via Micro-USB.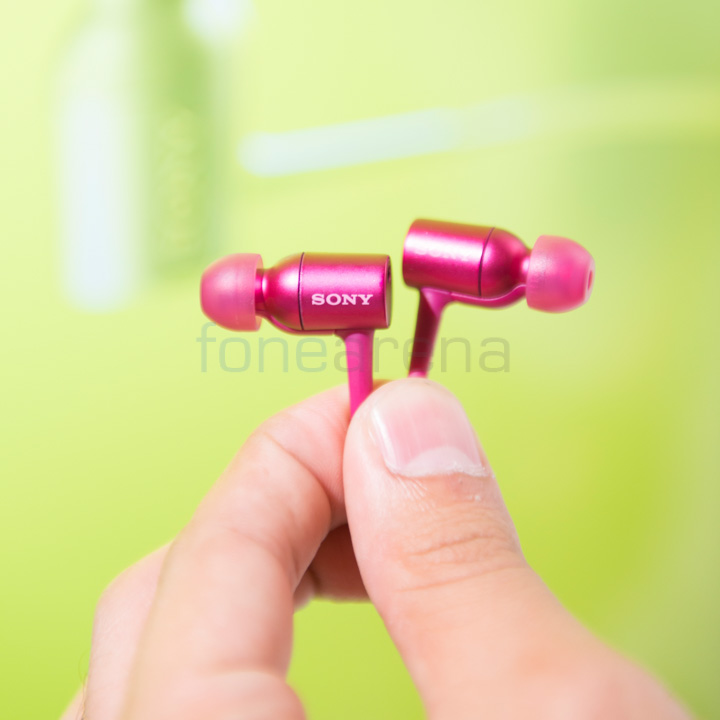 The h.ear in headphone come with a  'AI Noise Cancelling' feature; which when turned on will assess the level of background noise to auto choose the best setting depending where users are.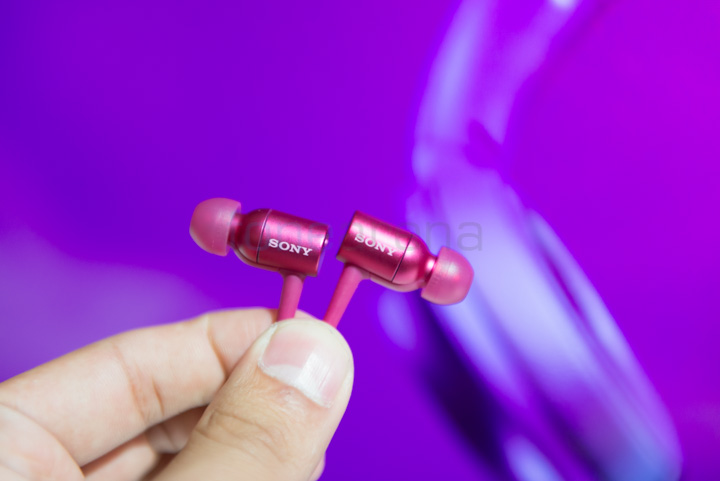 It comes with a 9mm high-sensitivity driver unit and have a built in dual noise sensor technology and can run for 16 hours on a single charge. Both the h.ear headphones are available in five vibrant colors viridian blue, cinnabar red, charcoal black, lime yellow and bordeaux pink. The h.ear on headphone is priced at $199.99 and will be available in November in the US.
Sneha contributed to this post.