Wacom has introduced Bamboo Spark, a new digital note taking solution at IFA 2015. The smart pen and smart foilo allows you to write on paper with an ink pen and save your notes to a phone or tablet automatically.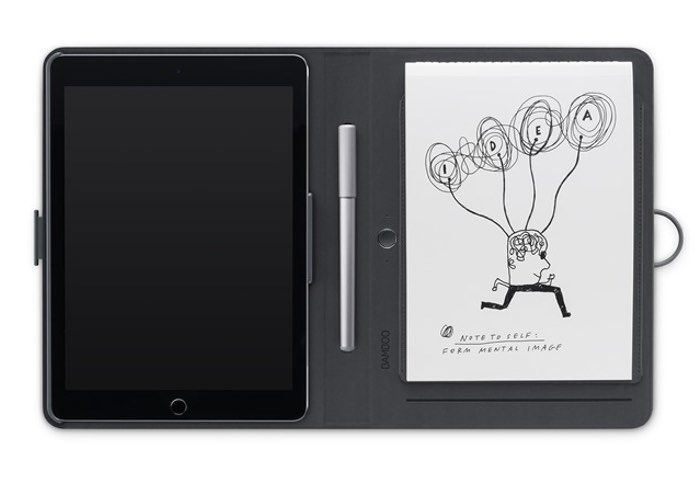 That folio contains an electro-magnetic resonance board, which is able to sense the location of the tip of the included Bamboo Spark ballpoint pen. In order to start using the device, you will have to download the Bamboo Spark app on an iOS or Android device with Bluetooth Smart technology. You can start using it soon after pairing the device with the app. Every stroke is saved within the app by simply pushing the button in the center of the device and the pen can save up to 100 pages of notes without any data connection.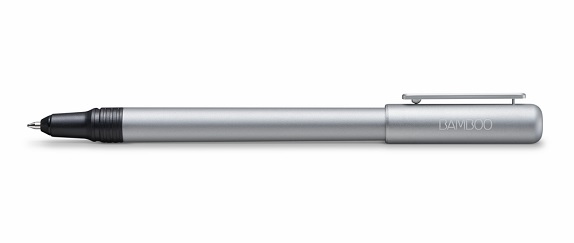 The app stores each note as a separate page, determined by the press of a start and stop button on the folio, and you can export each note as an image file, PDF.  You can edit your notes in the Spark app, or export them to another cloud-based note taking app like Dropbox or Evernote. The folio runs on rechargeable battery power and Wacom claims it will last up to eight hours on one charge. The pen requires specially designed ink cartridges that are available through Wacom for $10 for a three-pack.
Bamboo Spark key specifications:
Smart folio for tablets and smartphones
Ergonomics – Right or Left-handed use
Folio Dimensions – 206 x 253 x 30mm (8.1 x 10.0 x 1.2 in)
Active Area 148 x 210 mm (5.8 x 8.2 in)
The Bamboo Spark comes in gray color and will be available starting in October for $159.95, €159.90, or £119.99.