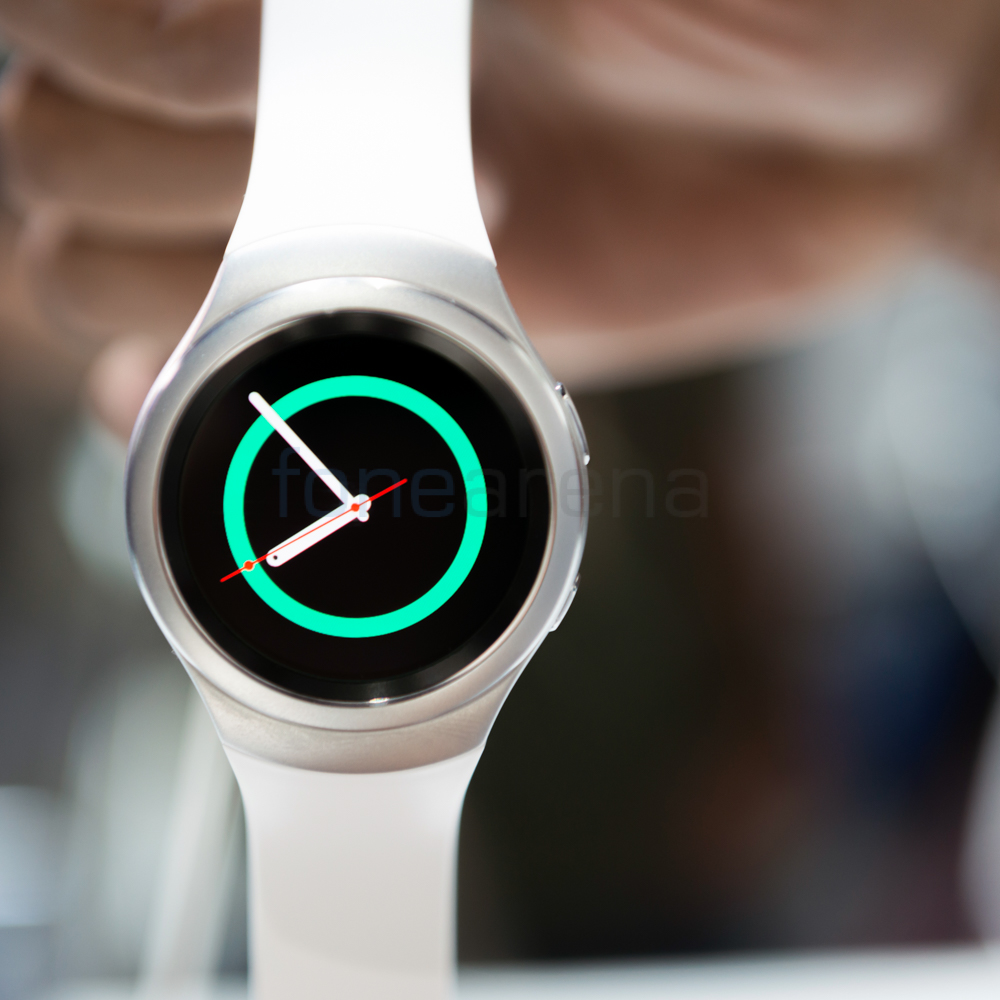 Samsung previewed its new Tizen –based Gear S2 smartwatch at IFA 2015 in Berlin and we have spent some time with the device – so do checkout our first impressions and see what all has changed.
With this post we are trying to give a quick run through of the hardware specifications of Gear S2 and a closer look in pictures.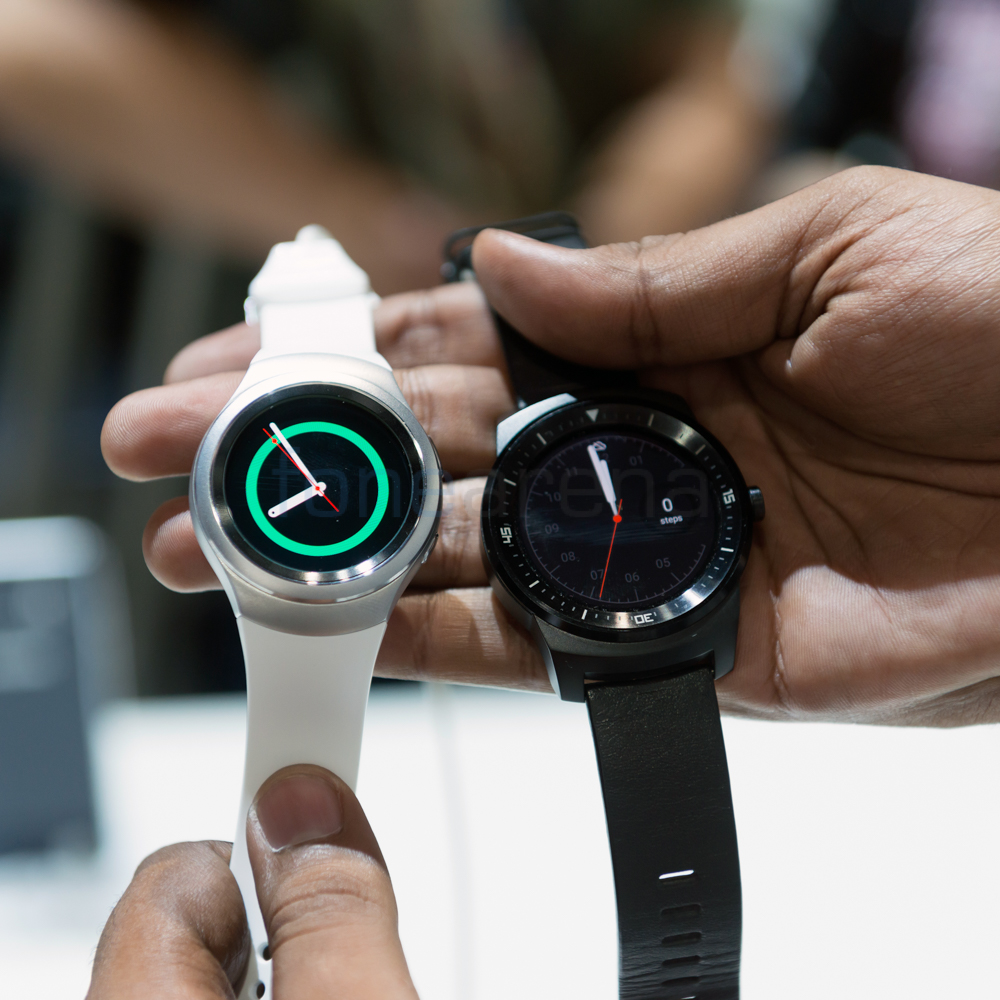 Samsung Gear S2 comes in two variants – Gear S2 and Gear S2 Classic (checkout photo gallery). Even there is one 3G version of Gear S2 that lets you call via SIM card. The Gear S2 comes either in Dark Gray case with a Dark Gray band or a Silver case with a White band.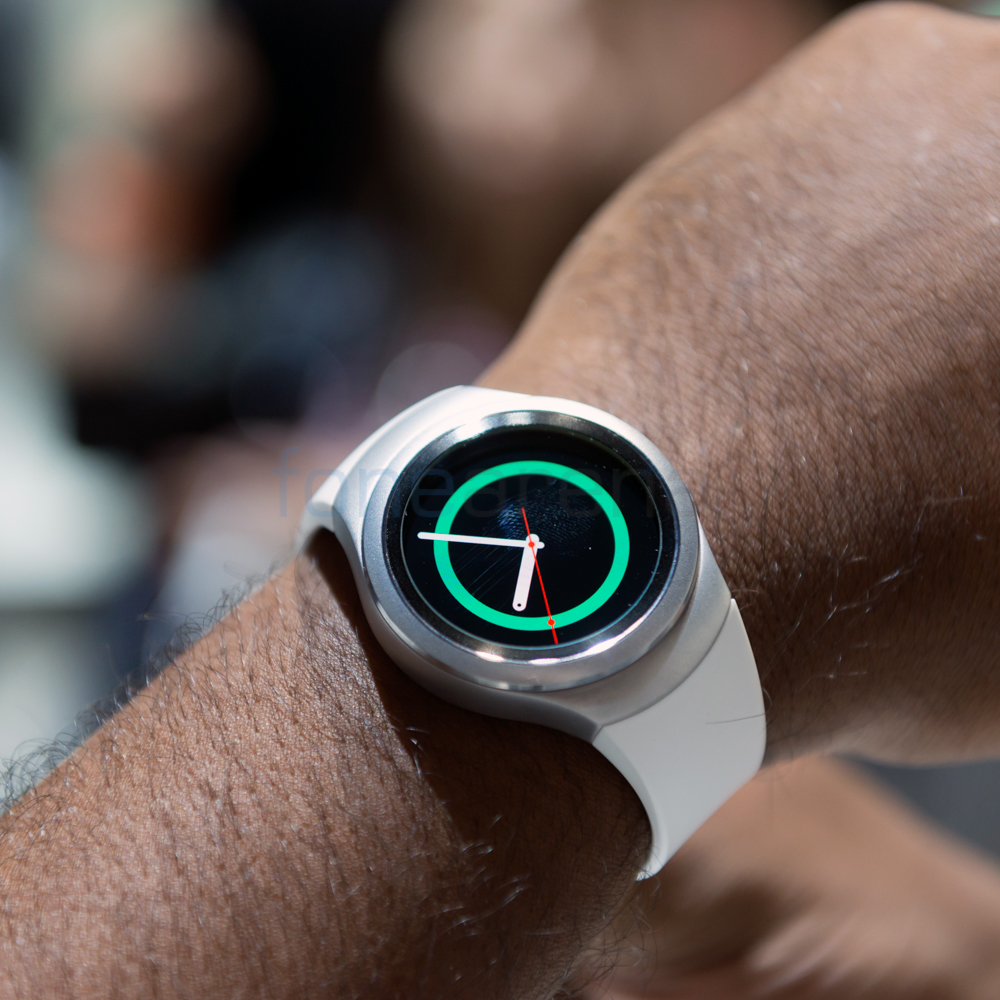 The Gear S2 measures 42.3×49.8×11.4mm, and it weighs 47 grams.
All three Samsung Gear S2 variants feature same 1.2-inch (360×360 pixels) Circular Super AMOLED displays, rotating bezel and runs on Tizen based wearable platform. It is powered by a dual-core 1GHz (Exynos 3250) processor coupled with 512MB of RAM and offers 4GB built-in storage.
The watch has two buttons on right edge – Home and Back – to access notifications and applications easily.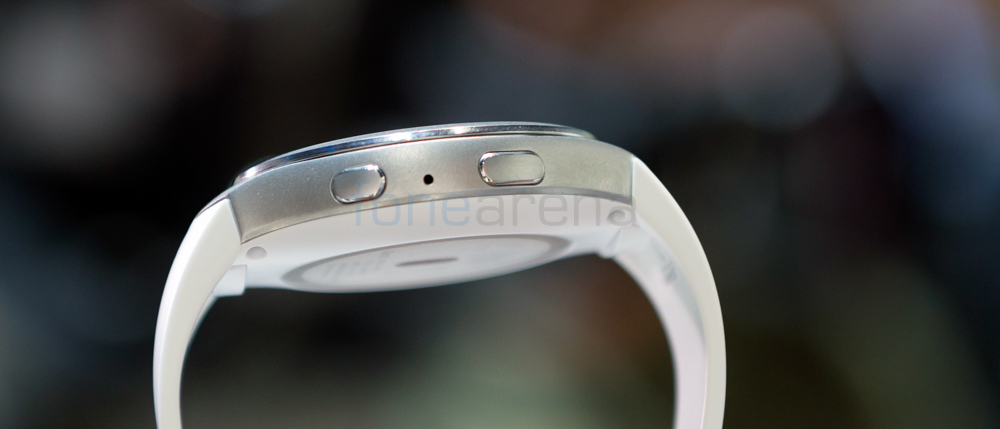 Unlike its predecessor, the Gear S2 not only works with Samsung devices, but also is compatible with most Android 4.4+ devices with at least 1.5GB of RAM. As yet, it will only be in sync with Tizen apps available on the smartwatch. Samsung says that there will be over 1,000 Tizen applications available at launch.
The Gear S2 is backed by a 250mAh Li-ion battery and the Gear S2 3G by 300mAh battery, which company claims will easily last two to three days on single charge. It also features wireless / induction charging, so you can simply place it on the dock to charge it.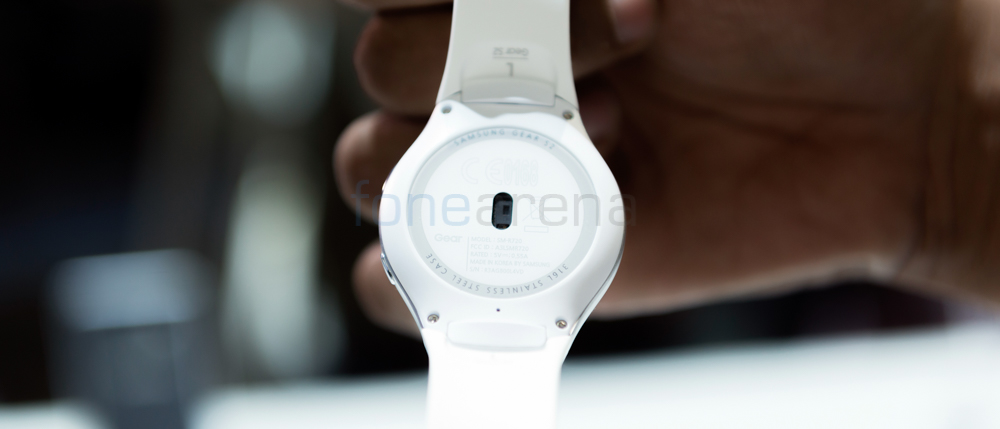 Other specifications of Gear S2 include dust and water resistant IP67 certification, and sensors like accelerometer, gyroscope, heart rate sensor, ambient light sensor, and barometer. For connectivity, Gear S2 Classic has Wi-Fi 802.11 b/g/n, Bluetooth 4.1 and NFC for mobile payments.
Images by Sandeep Sarma from IFA Berlin