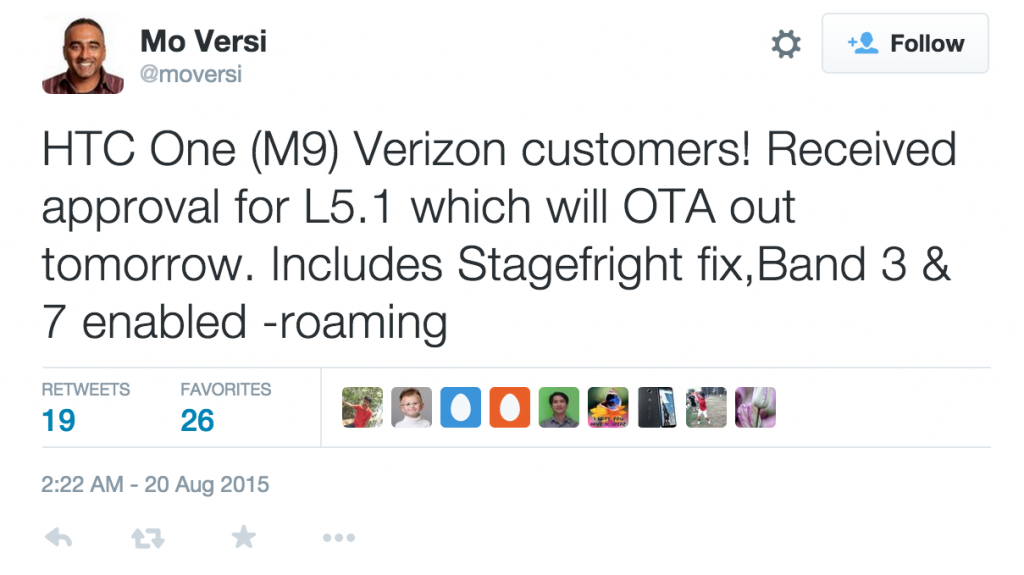 HTC have just announced that they will be releasing an update to Android 5.1 Lollipop for the HTC One M9 on 20th August.
HTC's Mo Versi took to twitter to confirm the update and he also stated that the update will be available for the HTC One M9 as an OTA (Over the Air) update starting from tomorrow. He also mentioned that the update includes the Stagefright fix and support for Band 3 and 7 roaming.
The update should also bring about other fixes and performance improvements as well. Although the update will begin its rollout tomorrow, it might still take a while for it to show up on your particular smartphone so do be patient and wait for it to show up.