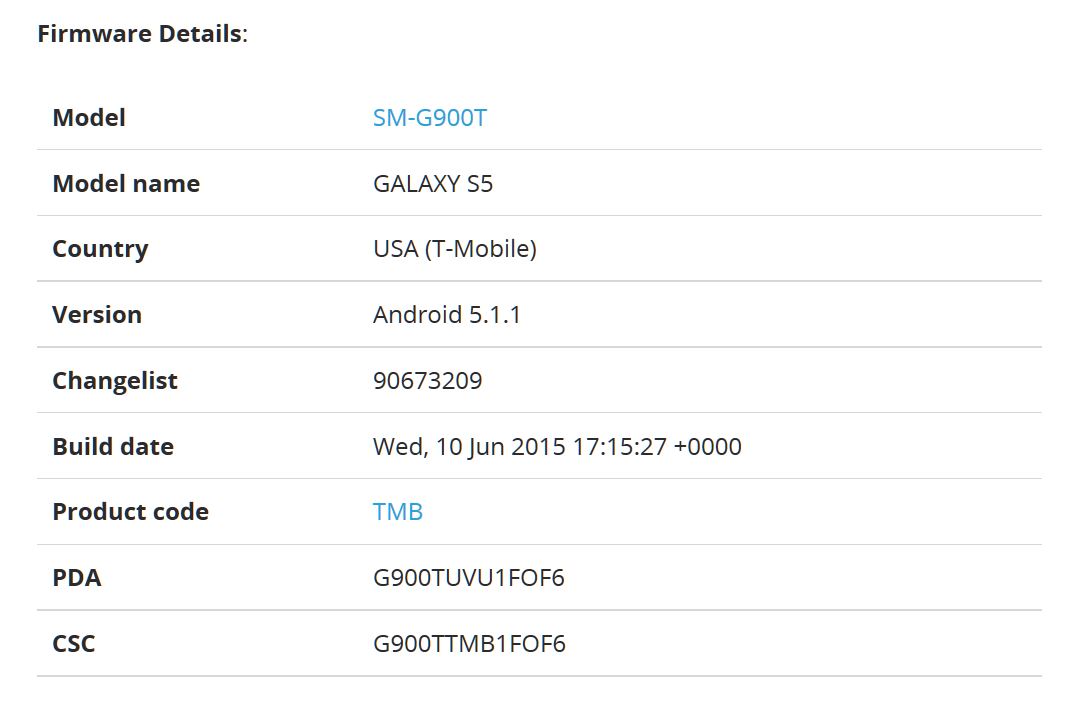 Users of T-Mobile handsets have a lot to cheer about lately. After being the first to roll out the Android 5.1.1 Lollipop update for the Galaxy S6 and S6 Edge, now T-Mobile has begun rolling out the update for the Galaxy S5 as well.
In fact not every Galaxy S6 and S6 Edge device out there has received the update to 5.1.1. So it is quite surprising in a good way that T-Mobile have managed to get the previous generation device up to date so quickly as well. Generally we see carrier branded handsets receiving updates slower than branded handsets but T-Mobile is trying to change that trend.
It is also good news for other users of the Galaxy S5 as it means that they can also expect the update to come to their devices very soon as well. The update is now available over most T-Mobile devices as an OTA (Over-the-air) update and if you haven't received it yet, you should get it pretty soon.