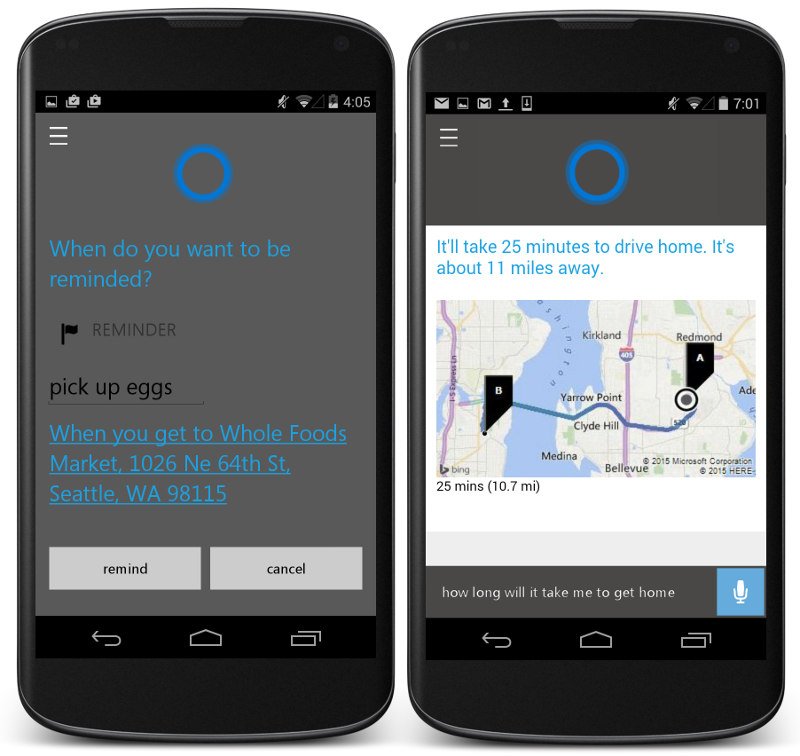 Microsoft has announced Cortana application for Android and for iPhone, after several rumors. It also introduced Phone Companion app for Windows 10, which will be built into Windows 10 that would let you connect your Windows PC to Windows phone, Android or iPhone so that you can set up and sync stuff from OneDrive, OneNote and more across your devices.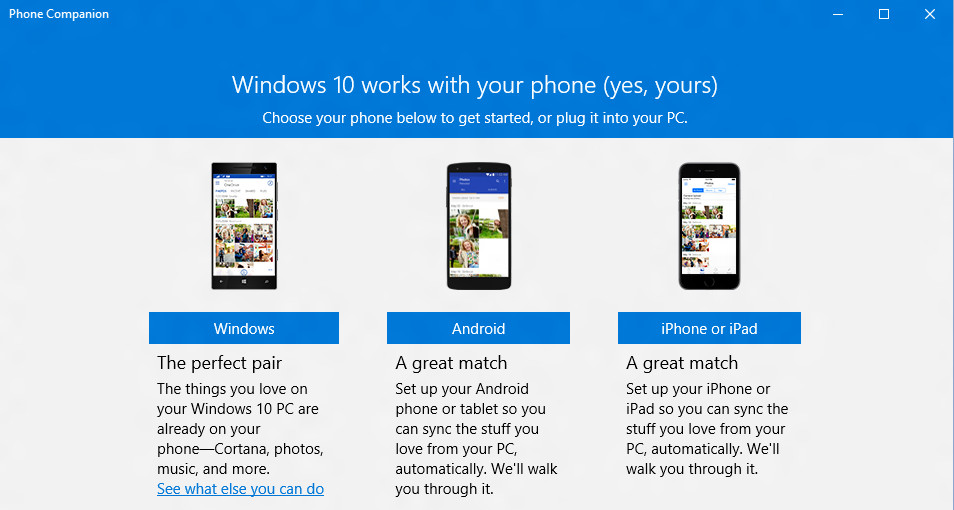 The Cortana app for Android and iOS will let you perform several actions such as search for things on the web, set reminders, track your route on a map and more, similar to Cortana on Windows phone and upcoming Windows 10 PC. The Android and iOS apps will not have "Hey Cortana" support, since it requires special integration with the device's microphone and toggling settings or opening apps that require access to the system, said the company.
httpv://www.youtube.com/watch?v=lXREpLEwgOY
The Phone Companion app will be available in new Windows 10 Insider Preview build in coming weeks. The Cortana app for Android will be available at the end of June through Google Play and the iOS app will be available through the App Store later this year.