After shipping Android 5.1.1 Lollipop OTA update to Nexus 10 last week, Google has now rolled out the OTA update to Nexus 7 2012 (Wi-Fi). We have received the update in India on Wednesday and it weighs 9.6MB in size.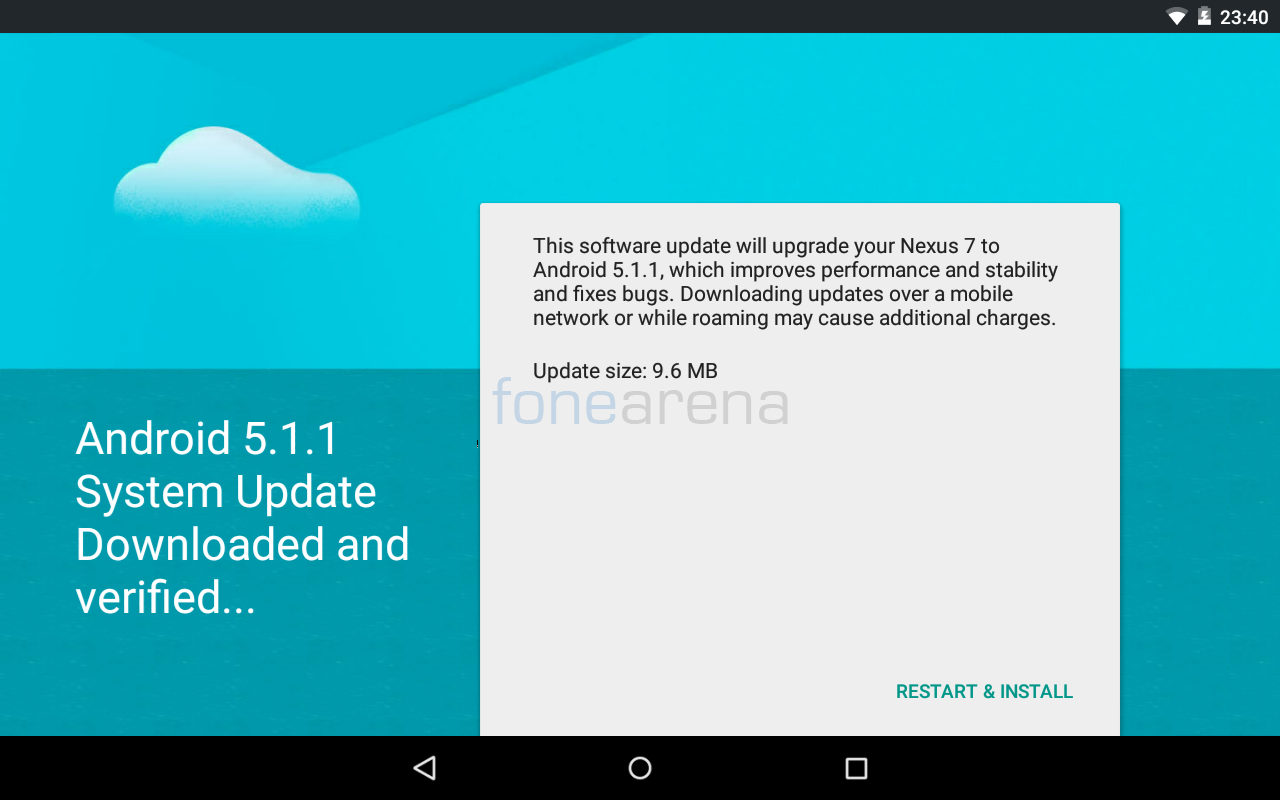 The Android 5.1.1 Lollipop (build number LMY47V) is just a minor update from Android 5.1 (build number LMY47D), which only "improves performance and stability and fixes bugs", notes Google. It doesn't add any new features like the Android 5.1 update.
Last week, Google had released factory images of Android 5.1.1 Lollipop for Nexus 7 2012 (Wi-Fi), Nexus 7 2013 (Wi-Fi) and Nexus 10 devices. If your device hasn't received the OTA update as yet, you can download it from Google Developers website here.