Aircel has announced a new product offering for the upcoming season of the IPL.  Under the "Aircel 1+3 Offer", pre-paid Aircel customers will get a full talktime, Airtel minutes, data usage and more.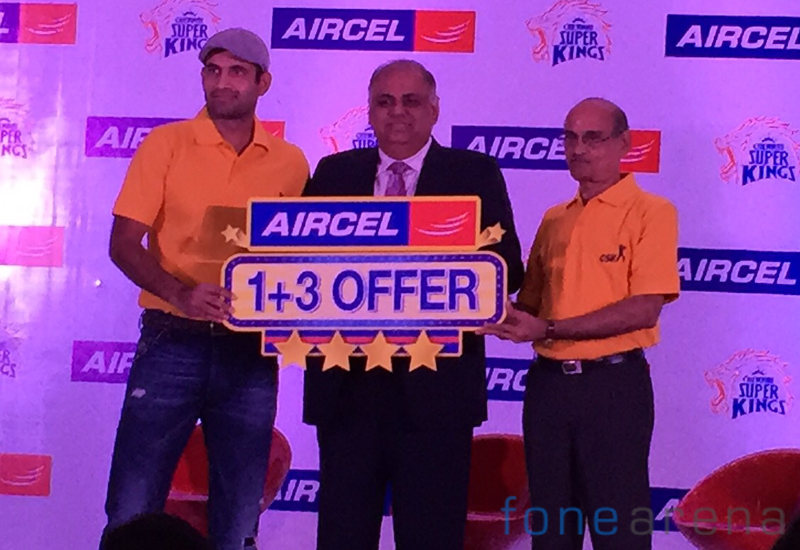 For starters, a recharge for Rs 69 will offer a full talk time, 69, Aircel to Aircel minutes and 69 MB of data. This offer is for a recharge on Rs 69, Rs 129 and Rs 209. A successful recharge of any of the above will make the customer eligible to participate in Aircel 1+3 Offer contest that will offer Chennai Super Kings (CSK) fans a chance to meet the team along with their friends.
"We are delighted to launch the Aircel 1+3 Offer that will not only help our customers to join us in the celebration and stay updated on the circketing action as well as seamlessly connected, but also give the lucky CSK fans a dream fulfilling experience and a memorable day.

said Sankara Narayan K, Head SBU-1 (Chennai & Tamil Nadu), Aircel in a press release.
In addition to full talk time offers, Aircel is also providing other Value added services (VAS). The company has also launched ATL and BTL campaigns for the Aircel 1+3 Offer.  Aircel also brought back its Rs. 164 offer that offers full talk time worth Rs. 164 and additional Talk Time (Difference between CSK runs and MRP). Finally, the contest also offers customers an exiting change to win 800 match tickets across India.