Motorola has launched a new offer under which it is giving a 3G Moto E (2nd generation) free on a purchase of Moto X 2014. Through MotoMaker you can customize the front and back color, change the color of the trim of the Moto X Pure Edition.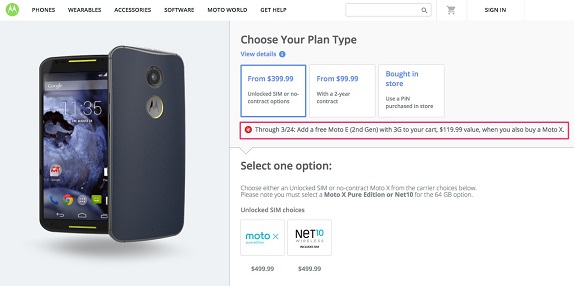 The Moto X Pure Edition is priced at $499.9 which is available in 16GB, 32GB, and 64GB variants. While the Moto E (2nd generation ) supports 3G and LTE which is present not the recently launched Moto E (3nd generation), is being offered for free has a $119.99 price tag.  The deal is now live on Motorola's website, and it will be valid until March 24 at 10.59 am CST.
Check out our Moto  X (2014) and Moto E review.