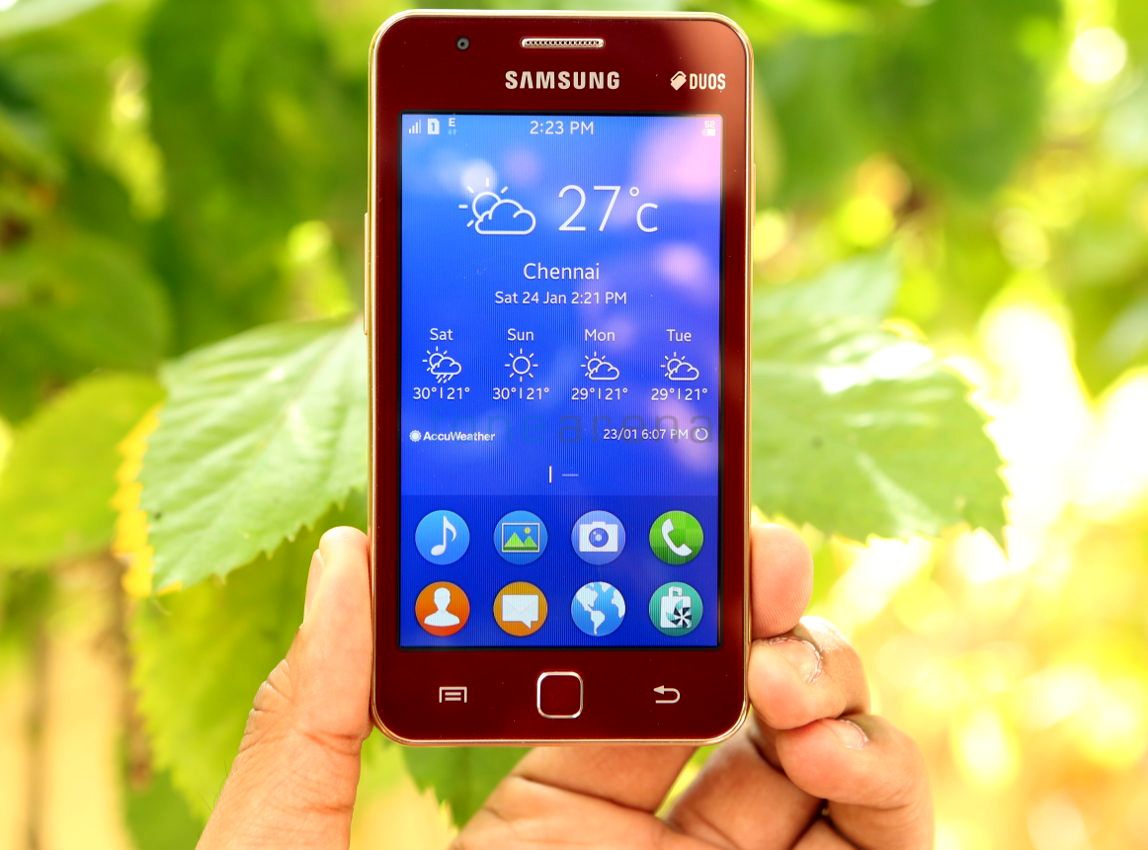 Samsung introduced Samsung Z back in June last year as their first Tizen-powered smartphone, but it decided not to launch the smartphone. It launched the Samsung Z1 (Z130H) entry-level smartphone running on Tizen OS last month priced at Rs. 5,700. Is the smartphone worth the price? Let us find out in the complete review.
Unboxing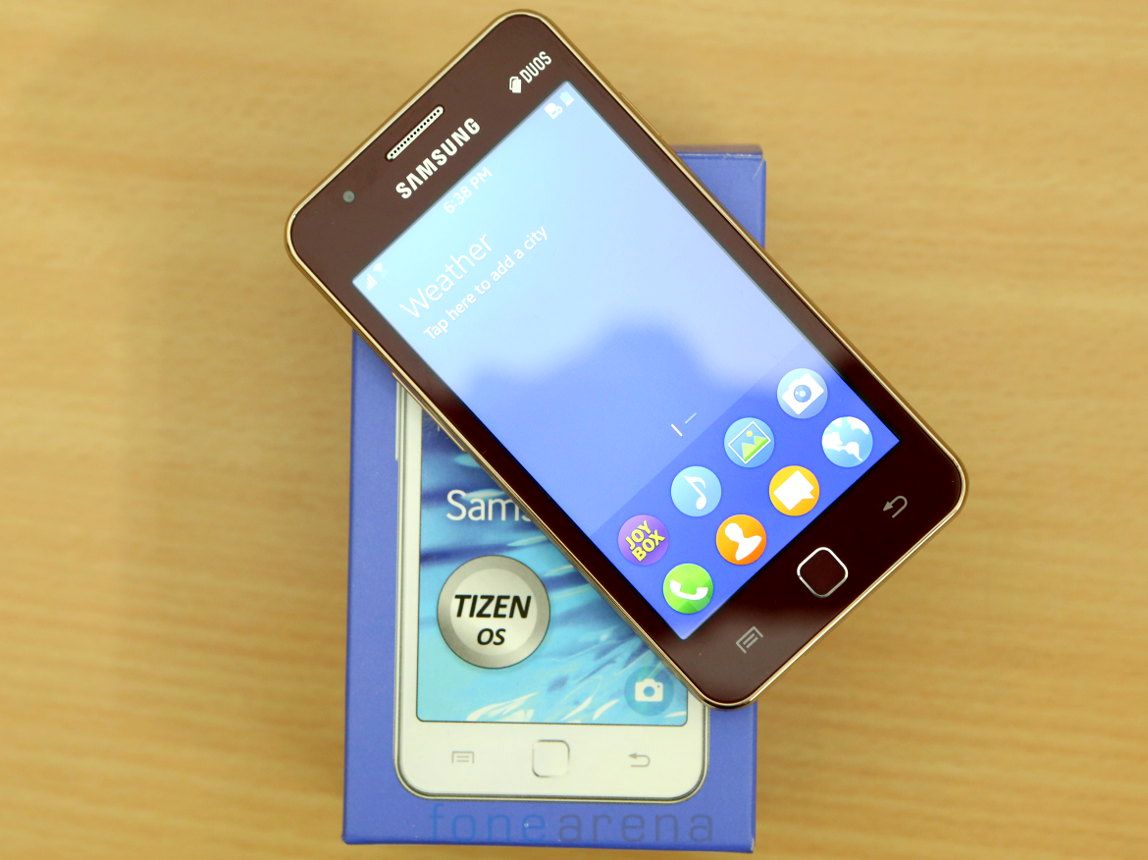 We unboxed the Samsung Z1 recently. Check out the unboxing.
httpv://www.youtube.com/watch?v=gfTZGF5p2Kk
Video Review
httpv://www.youtube.com/watch?v=rYWSEauwnKk
Display, Hardware and Design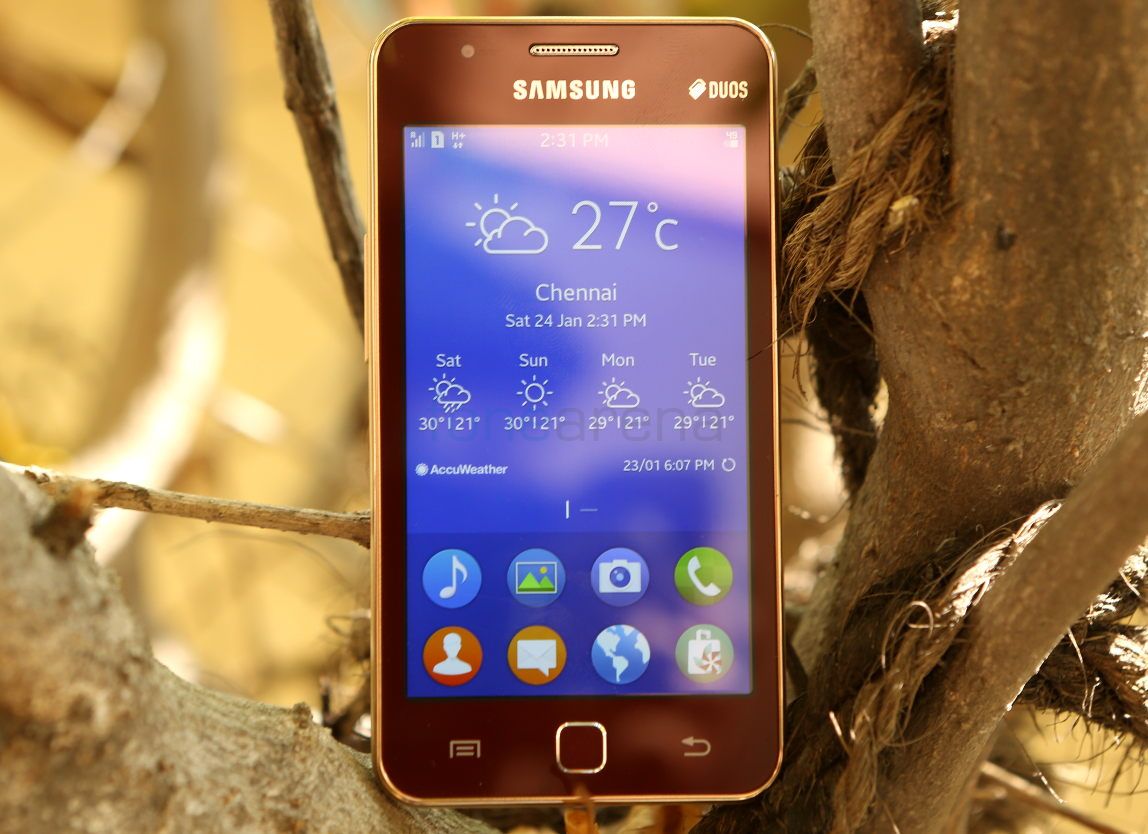 It has a 4-inch WVGA (800×480) PLS display with a pixel density of about 233 PPI. The display is bright and the colors are vibrant, but the viewing angles are below average. Since it lacks an ambient light sensor, you have to adjust the brightness manually for better viewing in bright outdoor conditions. There is a outdoor mode that increases the phone's brightness for a period of 15 minutes and returns back to normal after that. Since the display is glossy, it is prone to fingerprints. Overall the display is just average. For the price the display could have been better.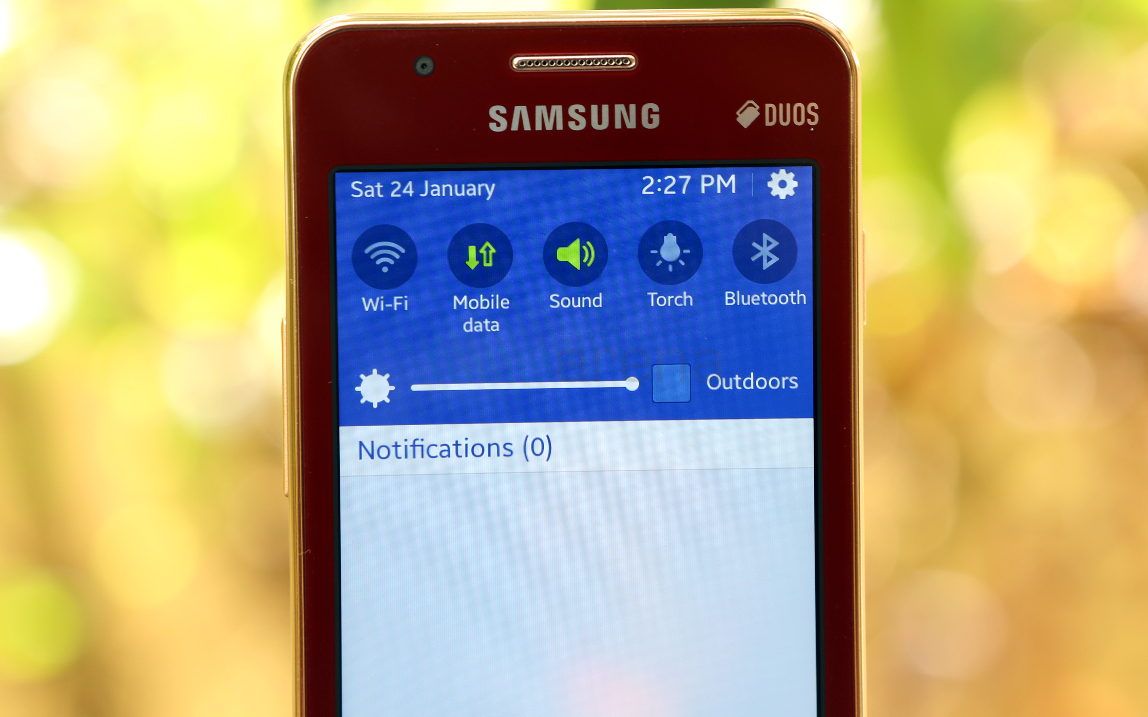 It has a VGA front-facing camera but lacks both the proximity and ambient light sensors. There is an earpiece in the centre, above the display, Samsung branding below that and Duos branding next to it. As you can see pixels of the smartphone are clearly visible.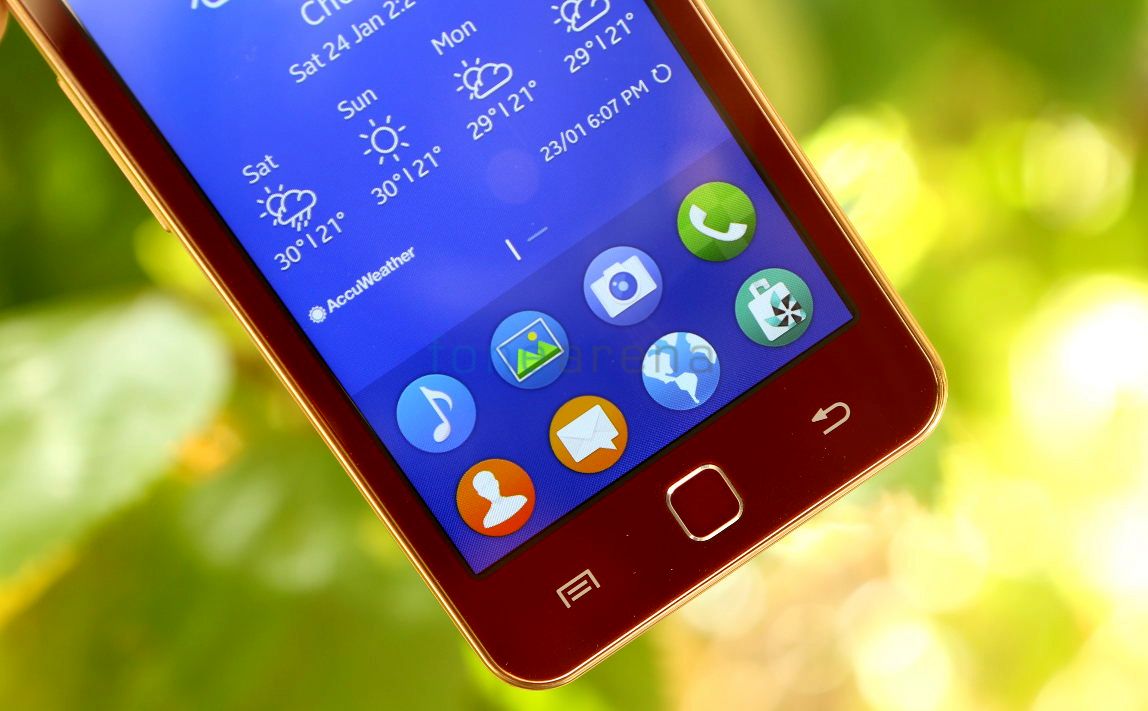 There is Samsung's signature home button below the display along with the usual capacitive touch buttons for menu and back on either sides. These buttons are not backlit and doesn't offer haptic feedback when pressed. The design of the smartphone is similar to budget Samsung Galaxy series of Android smartphones.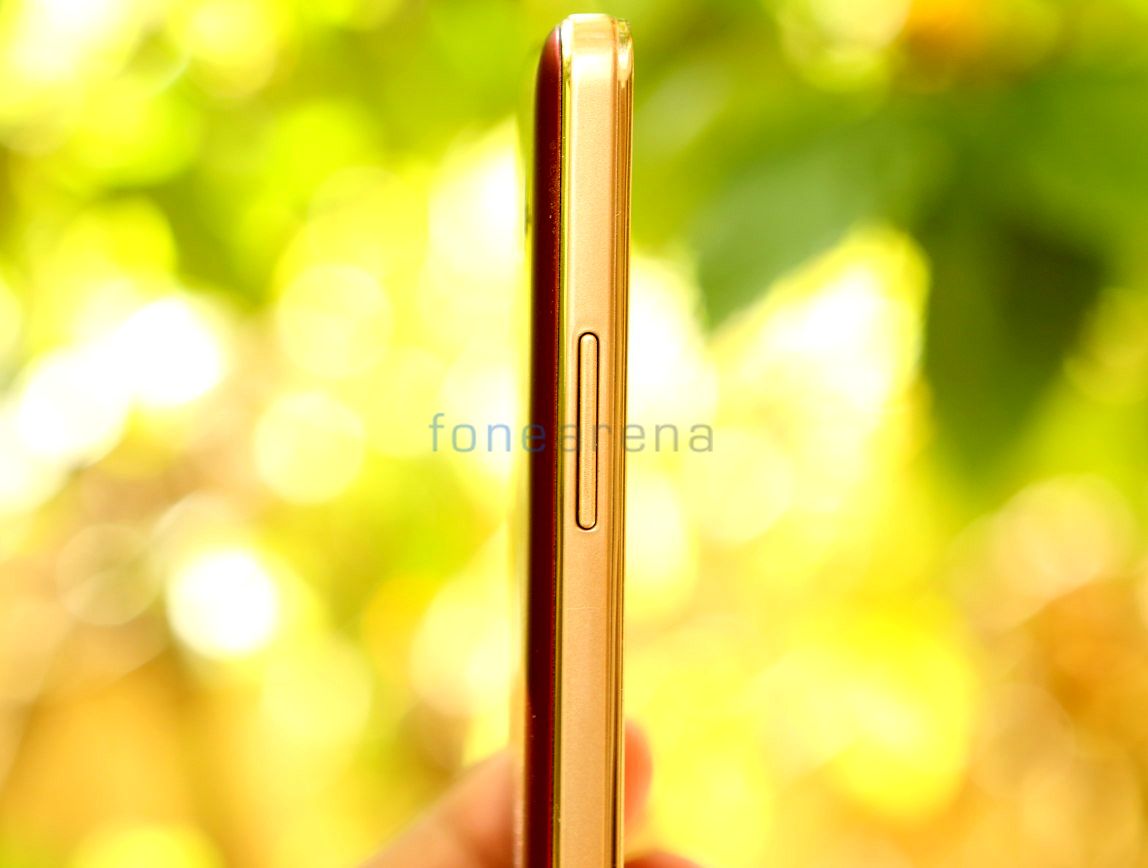 The smartphone is 9.7mm thick. The volume rockers are present on the left side and the power button is located on the right side. The 3.5mm audio is present on the top, while the micro USB slot and a microphone hole are present on the bottom.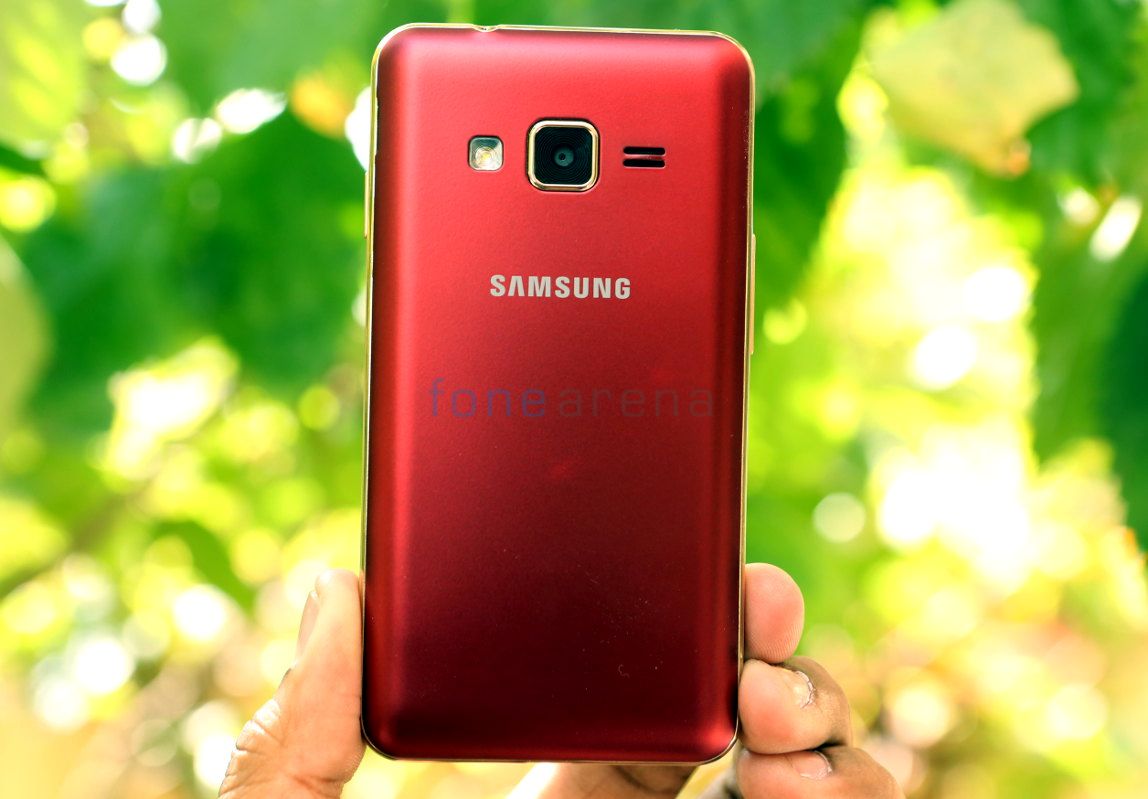 It has a 3.1-megapixel fixed-focus camera with LED flash. The loudspeaker grill is present next to the camera. The removable plastic back cover has smooth finish and is not shiny compared to the Galaxy smartphones. The build quality is decent and it weighs 112 grams.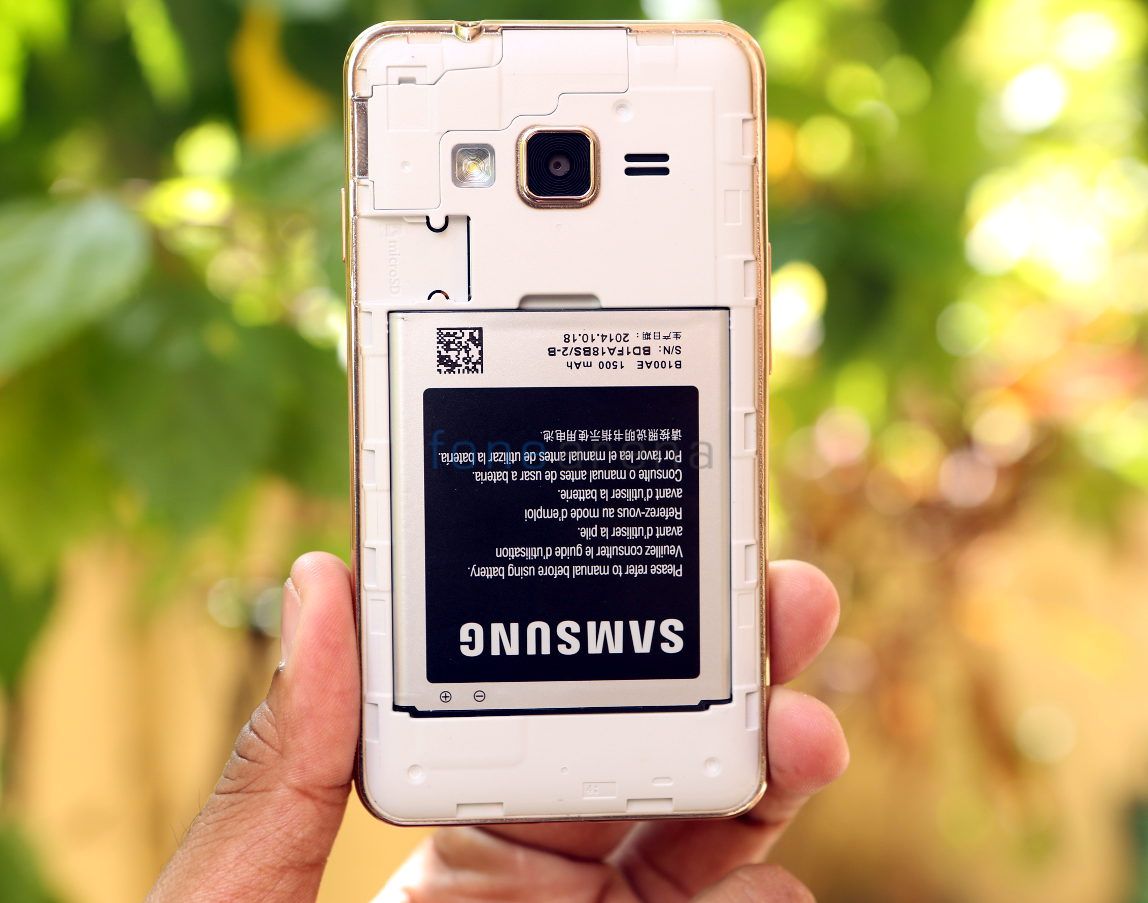 You can see the 1500mAh removable battery once you open the back cover. There is a microSD card slot below the camera module. This accepts cards up to 32GB.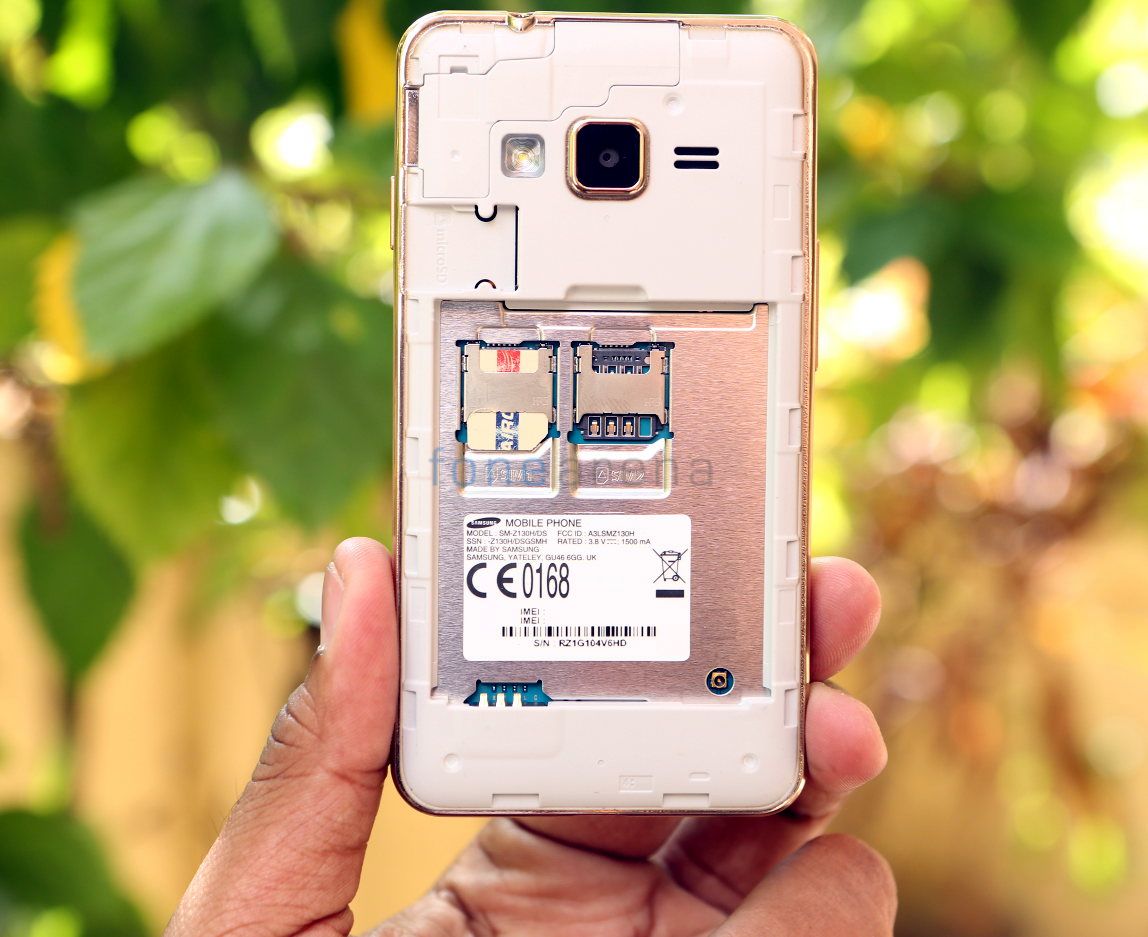 You need to remove the battery to get to the SIM slots. Both are micro SIM slots that supports 3G connectivity.
Camera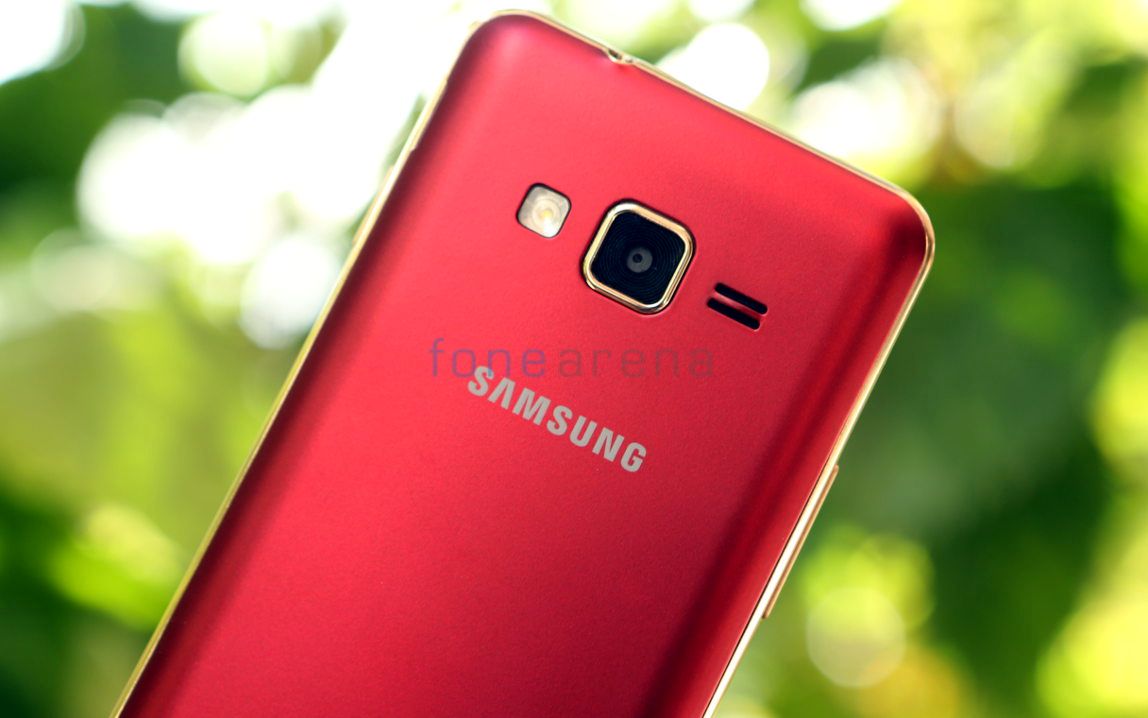 The Samsung Z1 has a 3.1-megapixel fixed-focus camera. The camera UI is simple that resembles its Galaxy devices. The UI sports a shutter button, video recording button, gallery shortcut, modes (Dream shot, Panorama and Auto), Effects (Negative, Sepia and Greyscale) and more. You can't capture macro shots since this is a fixed-focus camera, hence the object you want to capture ends up blurry most of the time. Shutter speed is quick, but images did not have much details and low-light shots had a lot of noise. LED flash is bright and is helpful. It can record videos at VGA resolution. Video is average without much details. Check out some camera samples (Click the image for full resolution sample).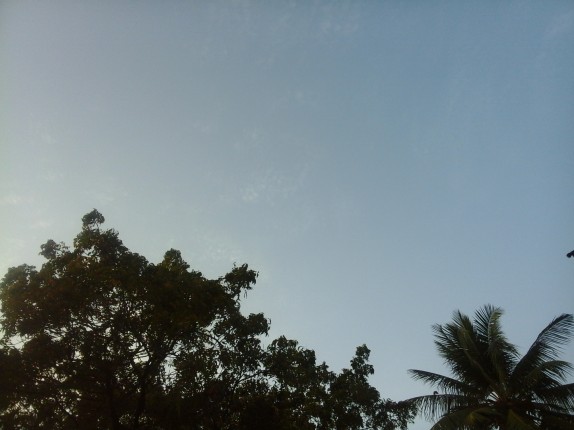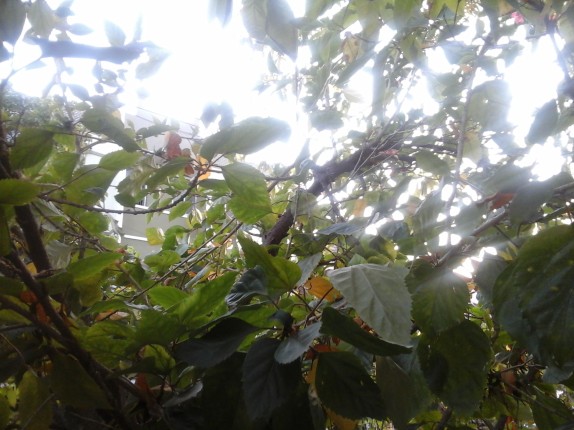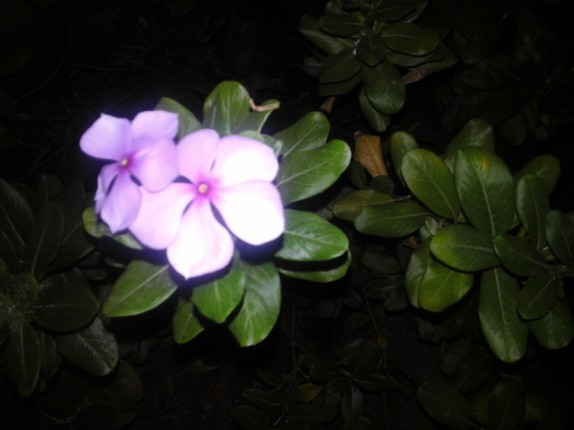 Software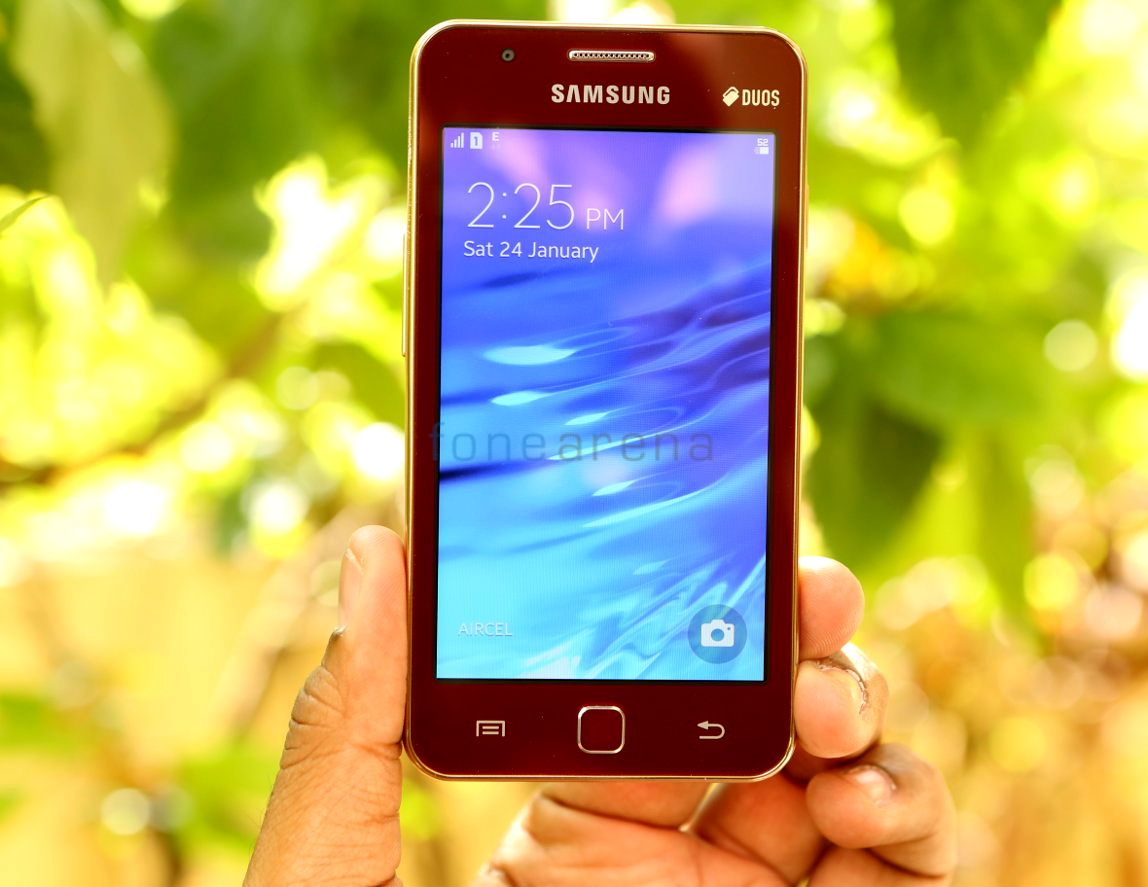 Coming to software, it runs on Tizen OS 2.3 that resembles Android. The home screen is divided into two. There is a huge widget on the top that is scrollable. You can add widgets for Alarm, Calendar, Contacts, FM Radio, Gallery, Quick access shortcuts, Music, and World clock. The bottom part has shortcuts to standard functions and utility apps. There is no separate menu button on the screen, you just need to swipe from bottom to top to open apps section. The top part of this section is fixed, while the bottom part can be scrolled horizontally to view more apps. This takes some time to get used to.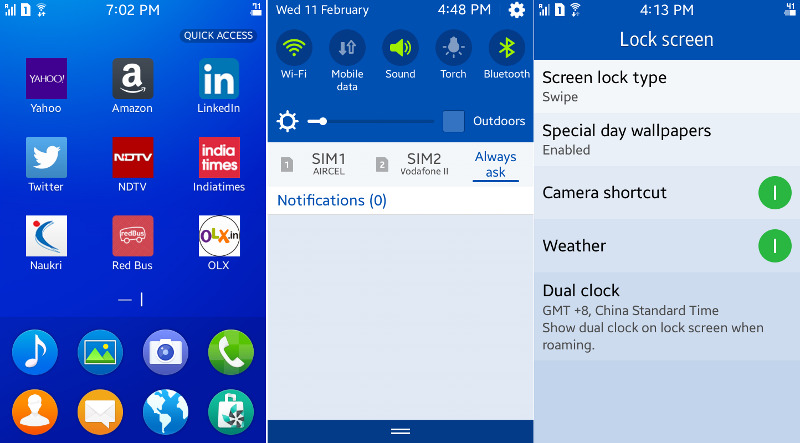 The drop-down notification has toggles for WiFi, Mobile data, Sound, Bluetooth and more. It also has a brightness adjustment slider with outdoor mode and SIM switch options. Lockscreen doesn't support widgets, but you can add dual clock, weather, camera shortcut and also enable special day wallpapers for events such as Republic day, Diwali and 15 other Indian events.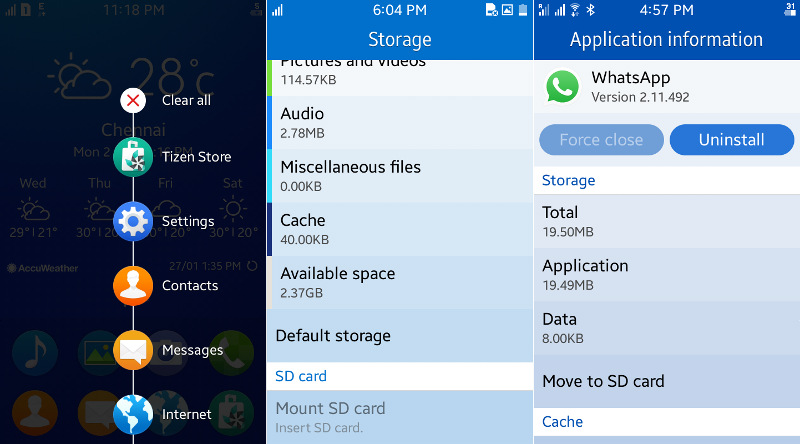 You can press and hold the home button to open apps running in the background. This just shows the name of the app and its icon, which doesn't offer much details about what's happening. Out of 4GB you get 2.37GB of free space. It also has option to move apps to the SD card. It doesn't show RAM usage or free RAM.
Apps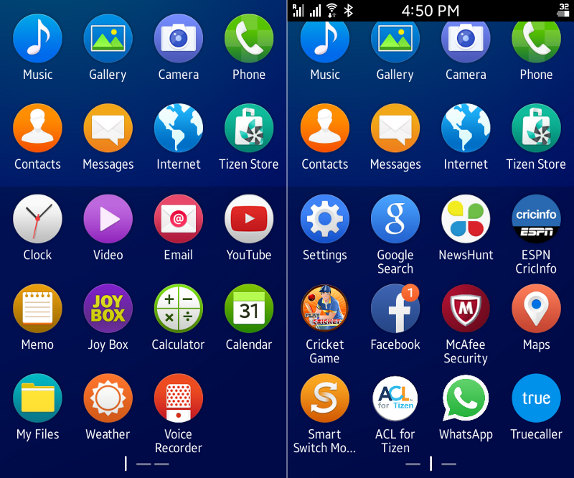 Coming to apps, the smartphone comes pre-loaded with a range of apps that includes, Maps provided by HERE, NewsHunt, ESPN Cricinfo, Cricket Game, Facebook and McAfee Security. It comes with free access to Hungama music for three months, premium content though Club Samsung such as 270,000 songs and over 80 live TV channels for 1 year and free nexGTv and Box TV subscription for three months. It also comes with free 48GB of Dropbox storage for a year and supports Microsoft's Exchange ActiveSync. You can download more apps and games from the Tizen store, but still Tizen is missing a lot of important apps including Twitter. All you get is a link to the mobile webapp. This doesn't let you sync your Google accounts for email, calendar and contacts. It lets you enable SOS alert by pressing the power button four times, which will send out Help message to the user's primary contacts and track the user's location to provide necessary assistance.
Tizen supports Android apps, but it's only up to developers to port it to Tizen platform. Once there is a Tizen compatible app in the Tizen Store you can download the app and also need to OpenMobile's Application Compatibility Layer (ACL) app that makes the app to run the just like a Tizen app. Currently the only Android app with ACL support in the Tizen Store is WhatsApp.
Music Player and FM Radio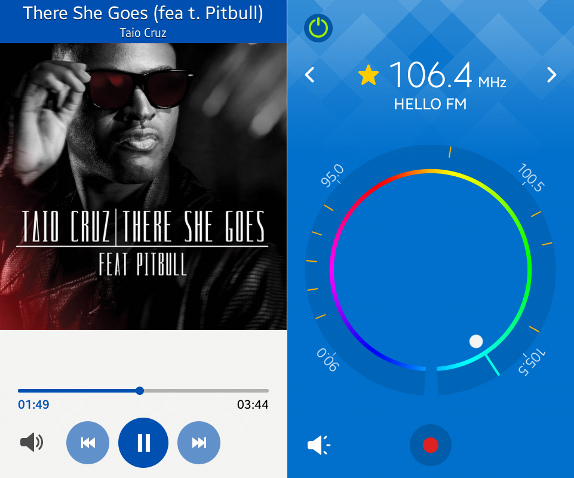 The music player has a simple interface and can play a range of audio formats. It also has FM Radio with recording, but lacks RDS. Audio from the loudspeak is good, but audio through the bundled headset is just average. It can play 720p videos smoothly, but doesn't support 1080p playback.
Dual SIM and Connectivity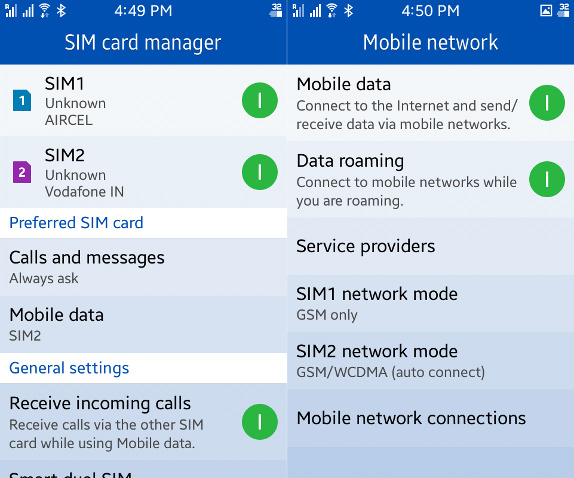 It has dual micro SIM support. Both the SIMs support 3G, but you can enable 3G only in one SIM at a time. It has the usual set of connectivity features such as WiFi 802.11 b/g/n, Bluetooth 4.1 and GPS. It lacks USB OTG support. It has Smart Dual SIM feature similar to other Dual SIM smartphones Android smartphone from Samsung that automatically forwards calls from the phone number on SIM 2, even if a user is on the phone with SIM 1's number.
Performance
Coming to the performance, the 1.2 GHz dual-core Spreadtrum SC7727S processor offers decent performance. The UI is smooth to use without any lags, unlike some entry-level Android smartphones from Samsung. 768MB RAM is enough to run several apps in the background. It has Mali 400 GPU, but most games in the Tizen store are simple without much graphics, so these run smoothly. Even the web browser is decent.
Battery life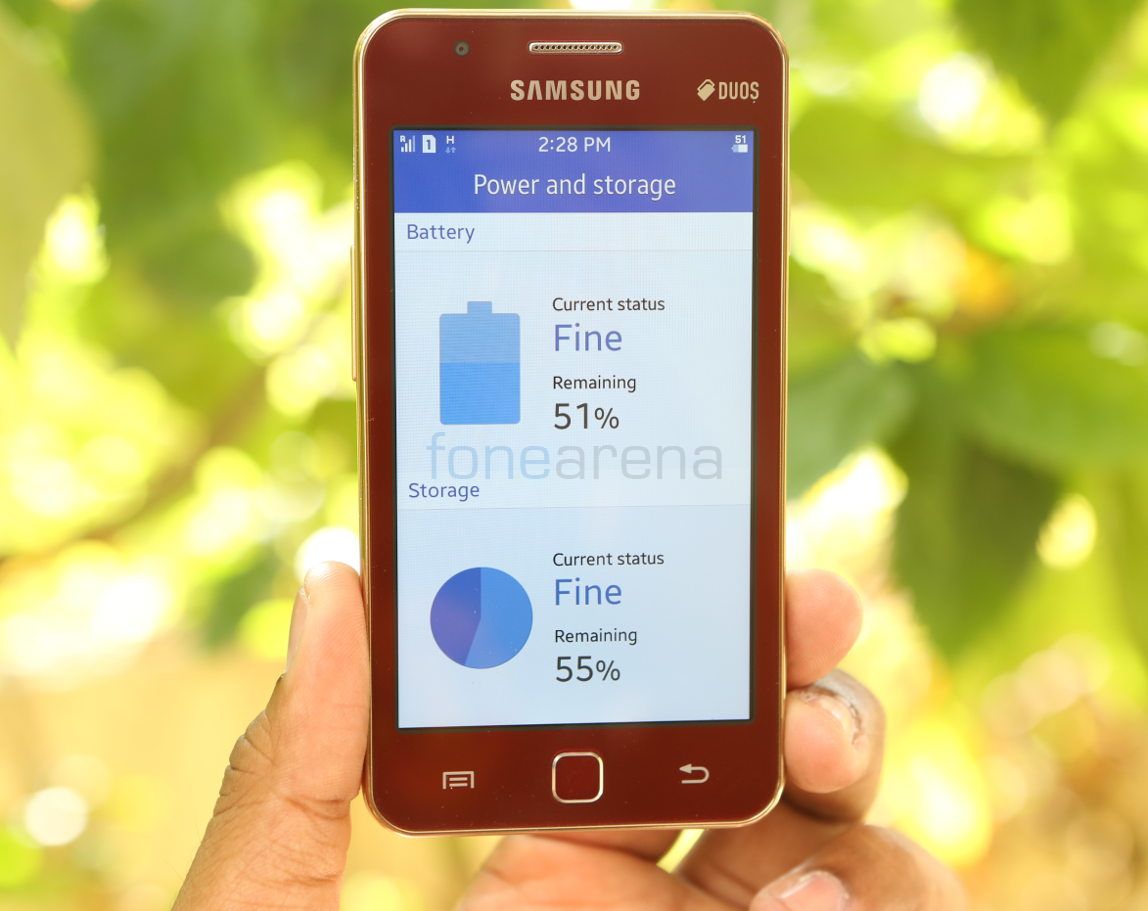 Coming to the battery life, the 1500mAh battery is decent. It lasts for a day with both the SIM cards enabled. You can reduce the display's brightness to improve the battery life. It also has ultra power saving mode that lets you use limited the number of apps and disables WiFi, Bluetooth and unnecessary connectivity features that drains the battery.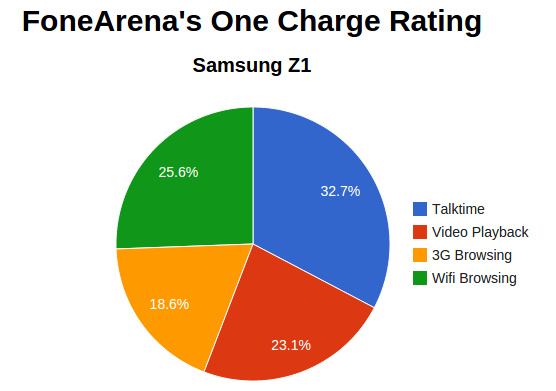 It achieved 6 hours and 55 minutes in our battery test, which is pretty good for a smartphone with a 1500mAh battery. Talk time could have been better, since it lasted only for 9 hours and 5 minutes. Check out the complete set of battery life test results here, to know more about the battery life of the smartphone.
Conclusion
At a price tag of Rs. 5,700, the Samsung Z1 is below average competing with Android smartphones in the similar price range. Good battery life and smooth user interface alone doesn't make this a compelling buy. This could have been a great smartphone couple of years back if it had to compete with Nokia's Asha series. Samsung's Tizen platform has very few apps. This might improve in coming months, but currently the lack of apps is a huge problem. Price is another aspect where this falls short since there are a lot of Android smartphones that offer a better package around this price range. This is definitely better than the Samsung REX series, but it is slightly overpriced for its features.